VIEW IN BROWSER
Thank you for your continued support of Today's Dietitian. Below is information from one of our sponsors: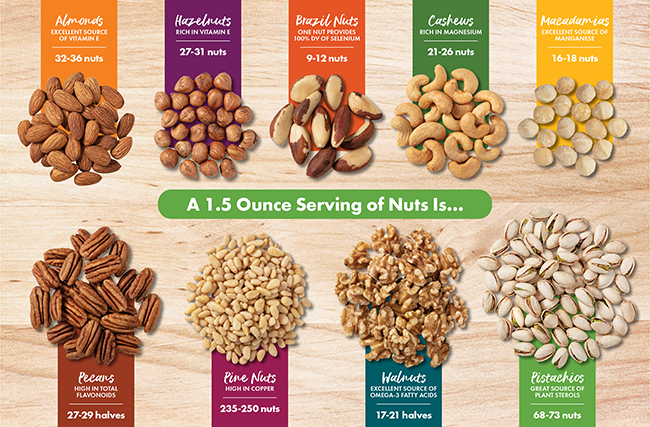 New study shows nut consumption may help reduce the incidence of, and mortality from, CVD outcomes.
A meta-analysis of 19 prospective cohort studies was recently published in Nutrition Reviews. The results showed an inverse association between total nut consumption (comparing highest vs lowest categories) and CVD incidence, CVD mortality, CHD incidence, CHD mortality, stroke mortality, and atrial fibrillation. No association was observed with stroke incidence and heart failure. This systematic review and meta-analysis revealed a beneficial role of nut consumption in reducing the incidence of, and mortality from, different CVD outcomes.

Nuts contain important nutrients such as unsaturated fats, protein, vitamins (i.e., vitamin E, folate and niacin), minerals (i.e., magnesium, calcium and potassium) and phytochemicals—all of which may offer cardioprotective, anti-inflammatory and antioxidant properties.

With current nut consumption well below the recommended 1.5 ounces of nuts per day (in the FDA qualified health claim for nuts and heart disease), this is one more reason to encourage people to get their handful of nuts every day.


© 2019 The International Tree Nut Council Nutrition Research & Education Foundation
www.NutHealth.org