Learn about donor milk banks vs. milk sharing in this month's issue of Today's Dietitian. Read the Today's CPE article, take the 10-question online test, and earn two CPEUs!

Click here for details.



In the December issue

Nutrition for diverticular disease patients

Healthful kids' foods for 2012

Nutrition for pregnancy: an update

Holiday desserts for celiac patients



Have a dietetics-related question that you would like an expert to answer? E-mail TDeditor@gvpub.com and we may feature your query!



Congratulate the newest additions to the dietetic field with products designed specifically for the on-the-go nutrition professional. From messenger bags and tote bags to apparel and journals, the Today's Dietitian gift shop has the perfect gift for recent grads or the RD to be. Check out our secure online shop today or call toll-free 877-809-1659 for easy and fast ordering.


New Mobile App Motivates Clients to Exercise


A free app for the iPhone and Android market can turn couch potatoes into daily exercisers. Learn more »



Measurement Device Monitor's Each Bite of Food You Take


New technology clients wear on their wrists counts every morsel of food they eat. Clemson University developers call it a pedometer for eating. Learn more »


Today's Dietitian is mobile for iPhone, iPad and Android users! Visit www.TodaysDietitian.com/digital on your phone's browser to view the mobile version of this issue and bookmark us for future issues.



You will need Adobe Flash Player to view your digital issue. Go here for a free download.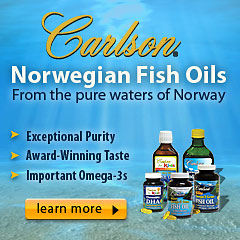 Vegan Diets May Help Diabetes Clients Shed Pounds, Control Glucose



Diabetes patients who are willing to make dramatic dietary and lifestyle changes to control blood sugar and lose weight may want to consider adopting a low-fat vegan diet. As you know, a vegan diet is rich in fruits, vegetables, leafy greens, whole grains, nuts, seeds, and legumes. It's free of cholesterol and generally low in saturated fat.

Some research shows that vegans tend to be slimmer as a result and have fewer risk factors for developing chronic health problems such as cancer and cardiovascular and heart disease.

Dietetic professionals in this month's E-News Exclusive discuss the benefits of veganism and its influence on weight loss and blood glucose control in type 2 diabetes patients. They also offer tips on how to successfully counsel these clients who are willing to switch from a high-fat diet to low-fat vegan cuisine.

Be sure to visit Today's Dietitian's website at www.TodaysDietitian.com. You'll find great new information that's reliable and relevant to daily practice. We welcome your feedback at TDeditor@gvpub.com. Enjoy the e-newsletter and follow Today's Dietitian on Facebook and Twitter!

— Judith Riddle, editor




Going Vegan May Help Control Diabetes, Promote Weight Loss


By Lindsey Getz

While the research isn't plentiful, there's evidence that a low-fat vegan diet can help better manage type 2 diabetes, which is often associated with overweight and obesity. This is partially because eating a vegan diet can help contribute to weight loss, assuming the patient regularly eats a healthful variety of vegan foods. Making such a change will most likely seem overwhelming to a patient who has diabetes or is obese, so it will be important for you as the nutrition professional to guide him or her through the lifestyle modifications a low-fat vegan diet requires.

"We don't have much scientific evidence with regard to a vegan diet and diabetes or obesity, but when you look at populations and compare BMIs, vegans have significantly less overweight and obese people than other populations," says Brenda Davis, RD, author of multiple books, including Becoming Raw: The Comprehensive Guide to Nutritious Raw Vegan Diets and Defeating Diabetes. "We find that vegans tend to be leaner. And since being overweight or obese increases your risk of heart disease, diabetes, and other conditions, we can assume that a vegan diet can help in those areas."

Full Story »



Women With PCOS Have Family Heart Disease Link



A new study from the University of Adelaide shows the parents of women with polycystic ovary syndrome (PCOS) are more likely to have some form of cardiovascular disease.

PCOS is a hormonal disorder affecting about 10% of women of reproductive age. It's one of the most common endocrine disorders in women and a leading cause of infertility.

The study shows mothers of women with PCOS are more likely to have any form of cardiovascular disease, and almost twice as likely to have high blood pressure, than mothers of other women.

Read More »




Eating Disorders and Health Insurance


People with eating disorders continue to battle with insurance companies in attempts to get their treatment covered, The New York Times reports.



Using Creepy-Crawlies to Heal Wounds


According to Reuters, results from a study show that maggots are overwhelmingly effective in treating ongoing wounds in patients with diabetes.





Have a product or service you want to market to dietitians and nutritional professionals or an open position that you need to fill quickly? Today's Dietitian offers many flexible advertising programs designed to maximize your results. From print advertising to e-newsletter sponsorships, website advertising to direct mail opportunities, Today's Dietitian helps achieve your goals. E-mail our experienced account executives today for more information or call 800-278-4400!

AlliedHealthCareers.com is the premier online resource to recruit nutrition professionals. Post your open positions, view resumes and showcase your facility's offerings all at AlliedHealthCareers.com!