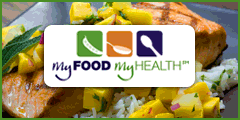 Continuing Education
Learn about dietary supplement quality and safety in this month's issue of Today's Dietitian. Read the "Today's CPE" article, take the 10-question online test, and earn two CPEUs!
Click here for details.

Advertising Opportunities
Have a product or service you want to market to dietitians and nutritional professionls or an open position that you need to fill quickly? Today's Dietitian offers many flexible advertising programs designed to maximize your results. From print advertising to E-newsletter sponsorships, Web site advertising to direct mail opportunities, Today's Dietitian helps achieve your goals.

E-mail our experienced account executives today for more information or call
800-278-4400!

AlliedHealthCareers.com is the premier online resource to recruit nutrition professionals. Post your open positions, view resumes and showcase your facility's offerings all at AlliedHealthCareers.com!

To unsubscribe from this mailing list, simply send a message to TD_Newsletter@gvpub.com with "Unsubscribe" in the subject line.

To change your e-mail address, please visit our Web site to unsubscribe your old address and sign up with your new one.
Other Nutrition News
Cha-ching: That's the Sound of a Proposed Soda Tax
An article in The Wall Street Journal details the proposal.

Food Fright
The MSNBC Web site features a story that originally appeared in Prevention magazine discussing "the truth about so-called 'scary' foods."

Editor's E-Note

Summer is over, and along with it the prime season to pick fresh fruits and vegetables at the local orchard. Your clients may experience a familiar winter dilemma—in the case of the Northerners, Should I purchase strawberries out of season and shipped long distances? Do I turn to offerings in the frozen foods section or canned foods aisle? Hopefully they're considering their options, such as choosing produce that is available year-round and not negating their need for these essential foods.
Those who regularly consume the recommended amounts of fruits and vegetables are doing their bodies good—but could they reap even more benefits by considering food preparation and storage? This edition of the newsletter provides helpful tips to share with clients and patients. Read our E-News Exclusive for details on obtaining the most benefit from fruits, vegetables, and other foods.
October is Celiac Disease Awareness Month. Check out Allergy & Intolerance Awareness in the October print edition to learn how you can help restaurants cater to customers on a gluten-free diet.
Traveling to Denver for this year's Food & Nutrition Conference & Expo (FNCE)? If so, please stop by the Today's Dietitian booth (#1018) to say hello and weigh in with your feedback. Also, be sure to look for our NuTrivia game piece in your FNCE tote bag. Play NuTrivia and we'll enter you into a drawing to win a three-night cruise for two to the Bahamas.
Hope to see you at the show.
— Heather W. Gurk, editor
E-News Exclusive

Getting the Most Nutrition From Food
By Andy Bellatti
While the mere act of selecting and purchasing healthy foods is a major component of eating well, improper storage, preparation, or consumption of foods can dramatically decrease the amount of nutrition we derive from them.
There are several strategies worth sharing with clients and patients to help them tap into the full nutrition potential of various healthy foods.

Ask the Expert
Have a dietetics-related question that you would like an expert to answer? E-mail TDeditor@gvpub.com and we may feature your query!
Field Notes
People With Type 2 Diabetes Not Meeting Nutritional Recommendations

People with type 2 diabetes are not consuming sufficiently healthy diets and could benefit from ongoing nutritional education and counseling, according to a new study in the Journal of the American Dietetic Association by researchers at Wake Forest University School of Medicine and colleagues.
"The most important thing about controlling diabetes, especially type 2 diabetes, is being able to manage energy in and energy out, and the best way to do that is through the diet," says Mara Z. Vitolins, DrPH, MPH, RD, lead study author and an associate professor in the department of epidemiology and prevention.
Researchers conducted the study to determine what people with type 2 diabetes were eating to make them overweight, Vitolins says. The results were surprising, she adds, because researchers found that a majority of the group was not meeting food intake recommendations outlined in national dietary guidelines.
(READ MORE)
Gift Shop
Whether you're searching for yourself or for gifts to give professional colleagues, show your professional pride with quality nutrition-themed items like shirts, coffee mugs, tote bags, mouse pads and more. It's easy and affordable on the Today's Dietitian online Gift Shop. Check out our secure online shop today or call toll-free 877-809-1659 for easy and fast ordering.

Print Preview
In the November issue
The newest diabetes technologies and medications
Holiday stress and digestive health
Connecting cortisol, stress, inflammation, and diet therapy
Dietitians' practice gets high tech