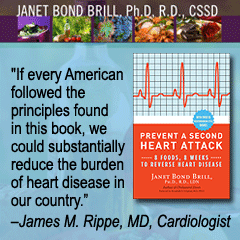 Learn about fructose malabsorption in this month's issue of Today's Dietitian. Read the Today's CPE article, take the 10-question online test, and earn two CPEUs!

Click here for details.





In the October issue
• California-style olive oil
• Polycystic ovary syndrome in teens
• Probiotics: beyond yogurt
• Food intolerance vs. food allergies
• Salt intake and its impact on heart health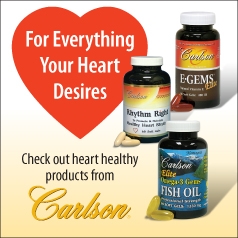 Have a dietetics-related question that you would like an expert to answer? E-mail TDeditor@gvpub.com and we may feature your query!



Congratulate the newest additions to the dietetic field with products designed specifically for the on-the-go nutrition professional. From messenger bags and tote bags to apparel and journals, the Today's Dietitian gift shop has the perfect gift for recent grads or the RD to be. Check out our secure online shop today or call toll-free 877-809-1659 for easy and fast ordering.


One-of-a-Kind mHealth Glucose Meter Debuts


Telcare, Inc. has rolled out the world's first cellular-enabled blood glucose meter (BGM) that will allow diabetes patients to view all of their glucose data from their PC, MAC, or smartphone. Learn more »



Free iPhone App Game Helps Kids Eat Healthfully


Clients can't get their kids to eat fruits and vegetables? Tell them about a free iPhone app from social well-being company MeYou Health. The app is a game kids play that encourages them to eat less junk food and more fruits and veggies. Learn more »



Have a product or service you want to market to dietitians and nutritional professionals or an open position that you need to fill quickly? Today's Dietitian offers many flexible advertising programs designed to maximize your results. From print advertising to e-newsletter sponsorships, website advertising to direct mail opportunities, Today's Dietitian helps achieve your goals. E-mail our experienced account executives today for more information or call 800-278-4400!

AlliedHealthCareers.com is the premier online resource to recruit nutrition professionals. Post your open positions, view resumes and showcase your facility's offerings all at AlliedHealthCareers.com!




More Great News About Omega-3s



We all wish we could pop just one pill or eat one particular food to eliminate all that ails us. While there's no such miracle pill or food on the market, supplements and foods rich in omega-3 fatty acids just might come close.

Research shows omega-3 fats reduce inflammation and swelling and the pain associated with it; lower blood pressure; decrease triglyceride levels in the blood; and protect against heart attack and stroke. What's more, omega-3s have been shown to alleviate ADD and ADHD symptoms in children and improve brain function.

Now new research has emerged, demonstrating that omega-3 fats may play a role in preventing serious mental health disorders.

This month's E-News Exclusive reviews the findings of this new research and gives you proven strategies to get clients to boost their intake of omega-3s—a win-win situation for them and you as a nutrition professional.

Be sure to visit Today's Dietitian's website at www.todaysdietitian.com. You'll find great news and information that's relevant and reliable to daily practice. We welcome your feedback at tdeditor@gvpub.com.

— Judith Riddle, editor





Top Five Ways to Get Clients to Eat More Omega-3s


By Carol Meerschaert, MBA, RD

It's common knowledge that omega-3 fatty acids reduce inflammation, can lower blood pressure, help prevent heart disease, and play a crucial role in brain growth and development. You know fatty fish such as salmon, sardines, and mackerel are great sources.

But here's a bit of news on omega-3s you may not have heard.

Researchers are examining the relationship between omega-3 fats and mental illness. A double-blind, placebo-controlled study published online in July in Brain Behavior and Immunity found that patients receiving omega-3 fatty acid supplements showed a 20% reduction in anxiety compared with the placebo group. In the February 2010 issue of the Archives of General Psychiatry, a double-blind, placebo-controlled trial that examined a group of mentally ill patients at risk for developing psychotic disorder found omega-3 supplements significantly lowered their risk: two of 41 participants (4.9%) who took omega-3 supplements developed psychotic disorder vs. 11 of the 40 subjects (27.5%) in the placebo group.

Full Story »




Eating Protein Preserves Muscle, Physical Function in Postmenopausal Women
Dieting postmenopausal women who want to avoid losing muscle as they lose fat should pay attention to a new University of Illinois study. Adding protein throughout the day not only holds hunger pangs at bay so that dieters lose more weight, it keeps body composition in better proportion.

"A higher-protein weight-loss diet is more protective of muscle," says Ellen Evans, a former University of Illinois associate professor of kinesiology and community health and member of the university's division of nutritional sciences.

Researchers wanted to study the way body composition relates to physical function because older women who diet risk losing muscle as well as fat. "That loss can affect their strength, balance, and how well they perform everyday tasks, such as climbing stairs and getting up out of a chair," says Mina Mojtahedi, a researcher in Evans's laboratory.

Read More »



FNCE 2011: SEE YOU IN SAN DIEGO!



Today's Dietitian will be present and accounted for at the upcoming ADA Food & Nutrition Conference & Expo (FNCE) in San Diego from September 24-27. Before you head to the show, let us help you make your evening plans and dinner reservations with the suggestions for food and fun in our host city found in our annual FNCE Digital Dining & Entertainment Guide.

During the Expo from Sunday to Tuesday, we'll be anchored on the show floor at Booth #1428, where we invite all attendees to stop by, meet our new Editor, Judy Riddle, pick up our two conference issues, renew your subscription and...drop off your Official NuTrivia Game Card!

Where would you go if you could go anywhere in the world? Play NuTrivia at FNCE 2011 and you may have to make that decision! We've partnered once again with the ADA to bring the exciting and fun trivia game for nutrition professionals to the FNCE show floor. Find our official game card in your FNCE tote bag, play the game by visiting the booths of 20 outstanding companies during the show and be eligible to win our Grand Prize, a $1,000 travel card, which can be applied to any vacation you choose to book. In addition to this amazing Grand Prize, 2nd Prize (sponsored by Vitalah) is a FREE registration for FNCE 2012 while the 3rd Prize winner receives a FREE 2012 membership to the ADA.

If you're not attending the show this year, we'll be posting updates on our Facebook page and live Tweeting during the show, so follow us on Twitter.




Clinton on a Vegan Diet


CNN interviews former President Bill Clinton about his change from omnivore to vegan.



A Surfeit of Farmers' Markets


The increasing number of farmers' markets appearing in some areas is causing some to say they have outstripped demand, The New York Times reports.



Today's Dietitian is mobile for iPhone, iPad and Android users! Visit www.TodaysDietitian.com/digital on your phone's browser to view the mobile version of this issue and bookmark us for future issues.



You will need Adobe Flash Player to view your digital issue. Go here for a free download.