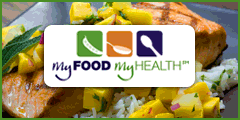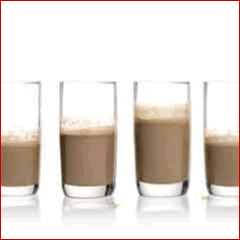 Continuing Education
Learn about nutrition management during chemotherapy in this month's issue of Today's Dietitian. Read the "Today's CPE" article, take the 10-question online test, and earn two CPEUs!
Click here for details.

Advertising Opportunities
Have a product or service you want to market to dietitians and nutritional professionls or an open position that you need to fill quickly? Today's Dietitian offers many flexible advertising programs designed to maximize your results. From print advertising to E-newsletter sponsorships, Web site advertising to direct mail opportunities, Today's Dietitian helps achieve your goals.

E-mail our experienced account executives today for more information or call
800-278-4400!

AlliedHealthCareers.com is the premier online resource to recruit nutrition professionals. Post your open positions, view resumes and showcase your facility's offerings all at AlliedHealthCareers.com!

To unsubscribe from this mailing list, simply send a message to TD_Newsletter@gvpub.com with "Unsubscribe" in the subject line.

To change your e-mail address, please visit our Web site to unsubscribe your old address and sign up with your new one.
Other Nutrition News
How Green Those Acres
New York's Hudson Valley plays host to a bounty of farm-fresh produce, of great appeal to the area's locals and second home-owners, reports The New York Times.
Restaurants Get Bold in Bid for Business
A story in USA Today reveals restaurants' new tactic to lure parents based on this idea: Families flock when kids eat for free.
Print Preview
In the October issue
Meeting the health needs of breast cancer survivors
Reducing salt consumption
Nutrition on the national stage
Pregnancy by the numbers
Best eating for lowering baby boomer cholesterol

Editor's E-Note

When a client or patient is considering weight loss surgery, you help them understand the various procedure types and what they entail, as well as the ways in which their diet must change following surgery. They may give you a glimpse into their eating habits and discuss the psychological underpinnings of their weight gain through the years—or not. Perhaps clients and patients don't reveal as much as they should to receive the help they need and deserve.
Novelist Perry P. Perkins doesn't hold anything back when describing his journey toward weighing almost 400 lbs and his subsequent weight loss following surgery. His illuminating account is this month's E-News Exclusive.
The American Dietetic Association's Food & Nutrition Conference & Expo is fast approaching! If you're planning to attend, be sure to check out our September issue's guide to dining in Denver. Also, read features on nutrients for whole-body wellness and recommendations for parents of picky eaters.
— Heather W. Gurk, editor
E-News Exclusive

Whatever I Want
By Perry P. Perkins
A few months into my new life as a weight loss surgery patient, I have begun a journey into my past to see if I can answer some of the questions I have about what led me to the 385-lb high-water mark in my life.
While this new tool has allowed me to begin shedding the weight, gain confidence, and overcome my failure mentality, it hasn't banished my mental cravings for food. This is not a wholly unexpected outcome. I knew from the start that weight loss surgery was no magic pill or sorcerer's spell that would make all of my fat issues vanish in a puff of smoke. But the hope is always there, isn't it?
As I sit here, watching the weight disappear, notching new holes in my old belt, and trying to ignore the siren song of the kitchen, I'm also looking back over the years to try to determine what hole in my psyche I have tried for so long to fill with food.
Ask the Expert
Have a dietetics-related question that you would like an expert to answer? E-mail TDeditor@gvpub.com and we may feature your query!
Question:
What is the best nutrition software to use for developing menu plans with nutritional data?

Donna Ballard
Pleasanton, Calif.
Response:
When it comes to nutrition analysis software, one size definitely does not fit all. The following are just a few factors to consider when choosing the best software for you.
• What is your budget?
Analysis software ranges from free to several thousand dollars. In general, the more expensive programs are more reliable and up-to-date in terms of the data, and they offer more functionality.
(READ MORE)
Field Notes

New Research Links Social Stress to Harmful Fat Deposits, Heart Disease
A new study by researchers at Wake Forest University School of Medicine and appearing in Obesity shows that social stress could be an important precursor to heart disease by causing the body to deposit more fat in the abdominal cavity, speeding the harmful buildup of plaque in blood vessels.
The findings could be an important consideration in the way the United States and other Western countries try to stem the rapid rise of obesity, says Carol A. Shively, PhD, a pathology professor and the study's principal investigator.
She notes that obesity is directly related to lower socioeconomic status in Western societies, as is heart disease. So, the people who have fewer resources to buffer themselves from the stresses of life are more likely to experience such health problems, she says.
(READ MORE)
Gift Shop
Whether you're searching for yourself or for gifts to give professional colleagues, show your professional pride with quality nutrition-themed items like shirts, coffee mugs, tote bags, mouse pads and more. It's easy and affordable on the Today's Dietitian online Gift Shop. Check out our secure online shop today or call toll-free 877-809-1659 for easy and fast ordering.