Advertising Opportunities
Have a product or service you want to market to dietitians and nutritional professionls or an open position that you need to fill quickly? Today's Dietitian offers many flexible advertising programs designed to maximize your results. From print advertising to E-newsletter sponsorships, Web site advertising to direct mail opportunities, Today's Dietitian helps achieve your goals.

E-mail our experienced account executives today for more information or call
800-278-4400!

AlliedHealthCareers.com is the premier online resource to recruit nutrition professionals. Post your open positions, view resumes and showcase your facility's offerings all at AlliedHealthCareers.com!

To unsubscribe from this mailing list, simply send a message to TD_Newsletter@gvpub.com with "Unsubscribe" in the subject line.

To change your e-mail address, please visit our Web site to unsubscribe your old address and sign up with your new one.
Other Nutrition News
Does Child Obesity Equal Child Abuse?
USA Today reports on an eye-opening court case in South Carolina involving a teenage boy weighing well over 500 lbs.
Avoidance May Not Be the Answer
The Los Angeles Times discusses recent speculations that introducing potential food allergens early in life may help children build a tolerance.
Continuing Education
Learn about diabetic kidney disease in this month's issue of Today's Dietitian. Read the "Today's CPE" article, take the 10-question online test, and earn two CPEUs!
Click here for details.

Print Preview
In the September issue
Denver dining guide
Ensuring good nutrition for picky eaters
Nutrition for firefighters
Proper weight gain during pregnancy
Advertising and childhood obesity
Top nutrients for whole-body health

Gift Shop
Whether you're searching for yourself or for gifts to give professional colleagues, show your professional pride with quality nutrition-themed items like shirts, coffee mugs, tote bags, mouse pads and more. It's easy and affordable on the Today's Dietitian online Gift Shop. Check out our secure online shop today or call toll-free 877-809-1659 for easy and fast ordering.

Editor's E-Note
The summer days are dwindling and soon will give way to noticeably brisk mornings and chilly evenings. Accordingly, your warm-weather thirst for cool lemonade and iced tea may fade as you opt for soothing mugs of coffee and hot tea. Do you prefer black, oolong, white, or green? Perhaps the variety doesn't matter, so long as it's warm and sweet.
There are several different types of tea drinkers. Some like to linger over a nice cup on a lazy Sunday afternoon, some may consider it a Monday morning jolt, and others drink it simply for its reported health benefits. If your clients use it for the latter, you may be interested in the results of a new Cochrane review of studies that analyzed green tea's cancer prevention abilities (or inabilities). Read up on the study in this month's E-News Exclusive.
Don't miss our August print issue. Featured topics include advancements in hospital foodservice and tips for those who counsel clients with celiac disease and diabetes.
— Heather W. Gurk, editor
E-News Exclusive

Green Tea: Mixed Reviews for Cancer Prevention

Lifestyle choices are pieces of the cancer prevention puzzle, but exactly which steps to take remain unclear, even to scientists. Still, more individuals are incorporating small changes, such as drinking green tea, into their daily routine in hopes of keeping cancer risk at bay.

Is it working? A large new review of studies, published in The Cochrane Review, that examined the effect of green tea on cancer prevention has yielded conflicting results.

Researchers looked at 51 medium- to high-quality studies that included more than 1.6 million participants. The studies focused on the relationship between green tea consumption and a variety of cancers, including breast, lung, digestive tract, urological, prostate, gynecological, and oral.
Ask the Expert
Have a dietetics-related question that you would like an expert to answer? E-mail TDeditor@gvpub.com and we may feature your query!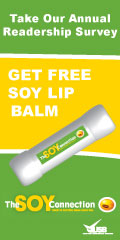 Question:
Can you provide a review of acid/alkaline diets to help dietitians best respond to clients' inquiries using science-based knowledge? Our clients read books offered by the alternative community that discuss these diets, and I believe as RDs, it is our duty to provide them with simple direction based on current scientific evidence.

Jan Howard, MS, RD, CD
Milwaukee, Wis.

Response:
There's been a lot of buzz in the wellness world about "acidic" and "alkaline" diets. The theory goes something like this: A diet high in acid-producing foods leads to metabolic imbalance, promoting mineral loss and illness as the body tries to restore equilibrium. The antidote? Achieve improved health and balance by eating a more alkaline diet.

Large, well-designed clinical trials on the effectiveness of the alkaline diet for general health are lacking. However, the literature abounds with information about food's effect on mineral balance as it relates to pH.
(READ MORE)
Field Notes

Certain Dietary, Lifestyle Factors Linked to Lower Hypertension Risk
Adherence to modifiable lifestyle and dietary factors, including maintaining normal weight; daily vigorous exercise; eating a diet high in fruits, vegetables, and low-fat dairy products and low in sodium; and taking a folic acid supplement was associated with a significantly lower incidence of self-reported hypertension among women, according to a study in The Journal of the American Medical Association.
Hypertension contributes to more excess deaths in women than any other preventable factor. "Pharmacological treatment of established hypertension has proven benefits, yet these efforts are costly, require medical intervention, and have adverse effects," the authors wrote. "Primary prevention of hypertension, therefore, would have major positive public health ramifications." While several modifiable risk factors have been identified, the proportion of patients with new-onset hypertension that could conceivably be prevented by modification of a combination of lifestyle factors has not previously been evaluated.
(READ MORE)