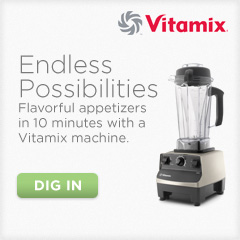 Learn about advancements in foodservice in this month's issue of Today's Dietitian. Read the Today's CPE article, take the 10-question online test, and earn two CPEUs!

Click here for details.



In the August issue
History of wine and its health benefits

Helping people with type 2 diabetes navigate the supermarket

Kidney disease: adding flavor to restricted diets

Rethinking convenience foods



Have a dietetics-related question that you would like an expert to answer? E-mail TDeditor@gvpub.com and we may feature your query!



Whether you're searching for yourself or for gifts to give professional colleagues, show your professional pride with quality nutrition-themed items like shirts, coffee mugs, tote bags, mouse pads and more. It's easy and affordable on the Today's Dietitian online Gift Shop. Check out our secure online shop today or call toll-free 877-809-1659 for easy and fast ordering.


Today's Dietitian is mobile for iPhone, iPad and Android users! Visit www.TodaysDietitian.com/digital on your phone's browser to view the mobile version of this issue and bookmark us for future issues.



You will need Adobe Flash Player to view your digital issue. Go here for a free download.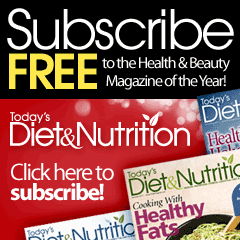 The precarious economy has helped create an environment where "cuts" have become the norm. In today's schools, many teachers are finding that come September, they may be without a job. Some schools are feeling the pressure to eliminate entire subjects from the curriculum. One may witness the fall of French; at another, social studies classes risk becoming history (excuse the pun).

So where can someone look for encouragement? To schools such as Namaste Charter School in the Midwest, where programs have actually been added, where workshops are offered, where parents join in weekly breakfasts, where youngsters start each day with an invigorating workout for both the mind and body!

Read about Namaste's unique approach to education and its core values in this month's E-News Exclusive.



Since your July print issue may still be in the mail, I want to alert you to a change at Today's Dietitian that I mentioned in the issue's Editor's Spot. After five years with the magazine, I've decided to move on to a new venture. Thank you to all the readers for making my experience as editor one I will never forget and always treasure.

— Heather W. Gurk, editor




Healthy Bodies, Healthy Minds — Charter School Applies a Holistic Approach to Education


By Carol Patton

Every morning, teachers at Namaste Charter School in Chicago lead 450 kindergarten through eighth grade students through 10 minutes of yoga stretches and vigorous exercises. The school built an on-site fitness center, open to all staff and middle school students. Parents are invited to weekly breakfasts that include oatmeal, fresh fruits, and whole grain breads and a free 30-minute workshop on topics such as healthful food preparation and food safety.

Namaste isn't your average school. After opening in 2004, founder and principal Allison Slade began incorporating "three strands of wellness" into daily student activities: healthful foods, physical education, and mental wellness. So far, the results would make some principals drool.

Full Story »



News Source May Steer Perceived Solution to Childhood Obesity





Where you get your news could play a significant role in determining what you perceive as the best strategy for addressing childhood obesity.

According to a study led by researchers from the Johns Hopkins Bloomberg School of Public Health, whether you believe the keys to combating childhood obesity are personal factors, such as individual behavior changes, or system-level factors, such as marketing and the environment, may depend on your primary news source.

Researchers examined the news media's framing of childhood obesity and found that television news was more likely than other news sources to focus on individual behavior change as a solution, while newspapers were more likely to identify system-level solutions. The results are featured in Pediatrics.

Read More »



Blog With Decorum


Dietitians are tuned into the trend of social networking, going online to share their opinions on their Facebook and Twitter pages and making great connections in the process. They're also blogging—but are they following the proper rules of the blogosphere? The Food Channel has released the Food Blogger's Etiquette Guide to help foodies and others blog with decorum. Learn more »



Videos Help People Cope With Diabetes


As RDs and CDEs know, a diabetes diagnose can devastate people and leave them feeling confused and overwhelmed by impending lifestyle changes. Professionals who work closely with individuals with diabetes can now supplement their education with videos being released by Health and Human Services' National Diabetes Education Program. Learn more »



ASPEN Announces Upcoming Webinars


With so much on their plate, nutrition professionals may have difficulty scheduling time away to attend industry conferences and other meetings. Their next best bet? Going online to "attend" a webinar. The American Society for Parenteral and Enteral Nutrition released the dates and topics for a few upcoming webinars. Learn more »



Fortified Foods Denied in Denmark
According to The New York Times, in Denmark, foods fortified with vitamins or minerals require government approval, a fact that's stirring some consumers into action.



Benefits vs. Dangers of Eating Produce


Consumers receive mixed messages about fruits and vegetables, being told by MyPlate to eat more and then warned about the presence of pesticides, the Chicago Tribune reports.



Have a product or service you want to market to dietitians and nutritional professionals or an open position that you need to fill quickly? Today's Dietitian offers many flexible advertising programs designed to maximize your results. From print advertising to e-newsletter sponsorships, website advertising to direct mail opportunities, Today's Dietitian helps achieve your goals. E-mail our experienced account executives today for more information or call 800-278-4400!

AlliedHealthCareers.com is the premier online resource to recruit nutrition professionals. Post your open positions, view resumes and showcase your facility's offerings all at AlliedHealthCareers.com!