Continuing Education
Take advantage of our Sizzling Summer Special pricing this month and learn about emergency preparation in this month's issue of Today's Dietitian. Read the "Today's CPE" article, take the 10-question online test, and earn two CPEUs!

Click here for details.


Advertising Opportunities
Have a product or service you want to market to dietitians and nutritional professionls or an open position that you need to fill quickly? Today's Dietitian offers many flexible advertising programs designed to maximize your results. From print advertising to E-newsletter sponsorships, website advertising to direct mail opportunities, Today's Dietitian helps achieve your goals.

E-mail our experienced account executives today for more information or call 800-278-4400!

AlliedHealthCareers.com is the premier online resource to recruit nutrition professionals. Post your open positions, view resumes and showcase your facility's offerings all at AlliedHealthCareers.com!

To unsubscribe from this mailing list, simply send a message to TD_Newsletter@gvpub.com with "Unsubscribe" in the subject line.

To change your e-mail address, please visit our website to unsubscribe your old address and sign up with your new one.


Other Nutrition News
Mediterranean Diet Advocate Dies
Does this healthful eating guru's death at the age of 71 call his recommended diet into question?

After Heatstroke, When Is It Safe to Exercise?
The New York Times looks into the controversy surrounding this heated issue.



Editor's E-Note

Change is a good thing, especially when the goal is improving health.

Having already established a room-service menu for patients, Gundersen Lutheran Health System, based in La Crosse, Wis., recently decided to infuse even more change into its operations. This month's E-News Exclusive, courtesy of a Gundersen Lutheran dietitian, has all the details.

Do you work in a hospital or long-term care foodservice department and have a similar story to share? Visit our Facebook page and tell us your tale.

— Heather W. Gurk, editor


Introducing the Digital Companion

Our July issue is also the premier digital issue of Today's Dietitian! Now, you have access to all the news, articles and professional insights found in the print magazine anytime via our digital companion. The July digital issue is now posted on our website at www.TodaysDietitian.com/digital.


E-News Exclusive
Dietitians Key in Taking Hospital Room Service to a More Healthful Level
By Sara Ashbeck, RD, CD

When patients think of hospital food, delicious and nutritious probably aren't two words that come to mind. Like many healthcare organizations, Gundersen Lutheran Health System, based in La Crosse, Wis., aimed to offer patients a better meal experience during their hospitalization. Over the last four years, the system was able to do so by implementing a room-service menu. This year, Gundersen Lutheran took its room-service offerings to a new level with more healthful selections that are clearly labeled on the menu.

The staff learned that it is not only possible to highlight healthful eating options on patient room-service menus but doing so results in patient satisfaction. Perhaps other organizations can learn from Gundersen Lutheran's experiences as they incorporate and label healthful eating options on their hospital's room-service menu.

Full Story »


Field Notes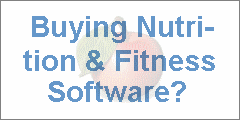 Study Examines Pro-Anorexia, Pro-Bulimia Websites

A new study led by researchers at the Johns Hopkins Bloomberg School of Public Health examines the content and messages presented by websites that appear to support or encourage eating disorders. These websites use images, text, and interactive applications to further knowledge, attitudes, and behaviors to achieve dangerously low body weights. The study is the largest and most rigorous analysis of pro-eating disorder websites and is available online in the American Journal of Public Health.

The Internet offers messages and communities that sanction anorexia, bulimia, and other eating disorders. Previous studies have shown that adolescents exposed to such pro-eating-disorder websites have higher levels of body dissatisfaction compared with adolescents who have not been exposed. In addition, young people who have visited these sites are also known to engage in more and intense eating-disordered behaviors.

Read More »


Print Preview
In the August issue

Reducing the risk of type 1 diabetes

Fermentable carbs in IBS

Diabetes technology for athletes

Strategies to get more referrals

Diabetes buyers' guide


Ask the Expert
Have a dietetics-related question that you would like an expert to answer? E-mail
TDeditor@gvpub.com
and we may feature your query!


Gift Shop
Whether you're searching for yourself or for gifts to give professional colleagues, show your professional pride with quality nutrition-themed items like shirts, coffee mugs, tote bags, mouse pads and more. It's easy and affordable on the Today's Dietitian online Gift Shop. Check out our secure online shop today or call toll-free 877-809-1659 for easy and fast ordering.