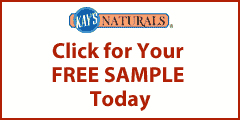 Learn about eggs and cardiovascular disease in this month's issue of Today's Dietitian. Read the Today's CPE article, take the 10-question online test, and earn two CPEUs!

Click here for details.





In the July issue

Whole foods can sweeten dishes naturally

Management of home parenteral nutrition

Road to successful outcomes for eating disorders

How much seafood should pregnant women eat?



Have a dietetics-related question that you would like an expert to answer? E-mail TDeditor@gvpub.com and we may feature your query!



Whether you're searching for yourself or for gifts to give professional colleagues, show your professional pride with quality nutrition-themed items like shirts, coffee mugs, tote bags, mouse pads and more. It's easy and affordable on the Today's Dietitian online Gift Shop. Check out our secure online shop today or call toll-free 877-809-1659 for easy and fast ordering.


Today's Dietitian is mobile for iPhone, iPad and Android users! Visit www.TodaysDietitian.com/digital on your phone's browser to view the mobile version of this issue and bookmark us for future issues.



You will need Adobe Flash Player to view your digital issue. Go here for a free download.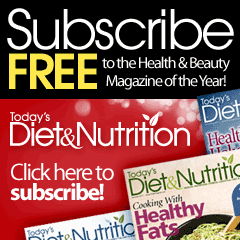 "Prepare tacos for dinner with healthful fillers such as black or pinto beans, guacamole, salsa, lettuce, tomato, and low-fat cheese."

Now that sounds tasty and nutritious, and it's just one of this month's E-News Exclusive's suggestions RDs can offer parents of vegetarian kids who may need guidance on ensuring their children's diets are well balanced and include the right nutrients.

Do you counsel vegetarian clients—from children to older adults? Read our experts' recommendations and then share your own meal and snack ideas on our Facebook page.



Today's Dietitian is now on Twitter. Follow us!

RDs are busy tweeting their thoughts about MyPlate, the USDA's new food icon. Tweet your own opinions, and keep your eye out for editorial about the icon in upcoming issues of Today's Dietitian.
— Heather W. Gurk, editor




RDs to the Nutritional Rescue — Help Parents of Vegetarian Children Ensure Nutrient-Rich Diets


By Carol Patton

How can parents ensure their vegetarian children, both younger and older, obtain the nutrients their growing bodies need? RDs can offer many suggestions to parents who may be struggling to feed their vegetarian children healthful meals and snacks and ensure their diets include nutrient-dense foods, especially those that may not initially please kids' palates. They should also communicate this simple yet vital message: If parents expect their children to eat healthfully, they must model their own advice.

Focus on Protein and Vitamins
Identifying foods that offer protein and important vitamins such as B12 is a challenge in some families. Supermarket shelves are filled with choices that can easily confuse even the savviest shoppers, says Vesanto Melina, MS, RD, who practices in Vancouver.

She explains that RDs need to educate parents about foods that are good sources of protein and vitamins. If a child stops drinking milk, for instance, parents should consider fortified soymilk, which contains roughly 7 or 8 g of protein per cup along with calcium and vitamins D and B12.

Full Story »



Watching What You Eat


According to KSAT.com, a $2 million grant is going toward developing food-recording technology to track student lunches.



Melatonin Makes a Comeback


Melatonin is being added to baked goods, and buyers are all for its relaxing side effects. But experts warn about the consumption of these products, reports The New York Times.



Common GI Disorder Linked to Bacterial Overgrowth, Food Poisoning



Cedars-Sinai researchers have reported two advances in the understanding of irritable bowel syndrome (IBS), the most common gastrointestinal (GI) disorder in the United States, affecting an estimated 30 million people.

One study provided further evidence that IBS is linked to an overgrowth of bacteria in the gut. In a separate study, a mathematical model revealed the disease's link to food poisoning and shows that military personnel are at much higher risk of the disorder than the rest of the population. The findings were reported at Digestive Disease Week.

"The better we understand this disease, which affects millions of Americans, the more tools we will have for fighting it," said Mark Pimentel, MD, director of the Cedars-Sinai GI Motility Program and a primary investigator on the studies. "Patients with this condition suffer serious quality-of-life issues. It's a disease that is frequently misunderstood and difficult for people to talk about, but it's important for the medical community to understand the causes of the disease so we can develop the most effective treatments possible."

Read More »



Have a product or service you want to market to dietitians and nutritional professionals or an open position that you need to fill quickly? Today's Dietitian offers many flexible advertising programs designed to maximize your results. From print advertising to e-newsletter sponsorships, website advertising to direct mail opportunities, Today's Dietitian helps achieve your goals. E-mail our experienced account executives today for more information or call 800-278-4400!

AlliedHealthCareers.com is the premier online resource to recruit nutrition professionals. Post your open positions, view resumes and showcase your facility's offerings all at AlliedHealthCareers.com!