Continuing Education
Learn about fortifying breast milk in this month's issue of Today's Dietitian. Read the "Today's CPE" article, take the 10-question online test, and earn two CPEUs!
Click here for details.


Advertising Opportunities
Have a product or service you want to market to dietitians and nutritional professionls or an open position that you need to fill quickly? Today's Dietitian offers many flexible advertising programs designed to maximize your results. From print advertising to E-newsletter sponsorships, Web site advertising to direct mail opportunities, Today's Dietitian helps achieve your goals.
E-mail our experienced account executives today for more information or call 800-278-4400!
AlliedHealthCareers.com is the premier online resource to recruit nutrition professionals. Post your open positions, view resumes and showcase your facility's offerings all at AlliedHealthCareers.com!
To unsubscribe from this mailing list, simply send a message to TD_Newsletter@gvpub.com with "Unsubscribe" in the subject line.
To change your e-mail address, please visit our Web site to unsubscribe your old address and sign up with your new one.


Other Nutrition News
Mead Johnson Stops Production of Chocolate Formula
The Chicago Tribune reports on the company's decision to discontinue their new product.
TV Chef Speaks Out About School Nutrition
Rachael Ray heads to the Capitol to sound off about school lunches, according to The New York Times.



Editor's E-Note

If you missed the first season of Jamie Oliver's Food Revolution, you missed watching what might be the scariest show on TV—frightening for the way it reveals one West Virginia city's bulging obesity rates and schoolchildren's inexperience with healthful foods.
But whether or not you tuned in, as nutrition professionals you'll be interested in learning about British chef Jamie Oliver's food philosophy and his efforts to stem the tide of obesity in the United States, as well as how dietitians are responding to the show. This month's E-News Exclusive has all the details.
— Heather W. Gurk, editor


E-News Exclusive
Dietitians React to Jamie Oliver's Food Revolution
By Sharon Palmer, RD

This year, British chef Jamie Oliver stormed the nation with his ABC TV show Jamie Oliver's Food Revolution. Oliver is taking on America's obesity problem, honing in on Huntington, W.Va., dubbed throughout the show as "the unhealthiest city in America." Following the success of his British TV programs that improved the quality of school lunches, Oliver hopes to bring the same sort of change to America. He started a petition (www.jamieoliver.com) to support his revolution that includes ideals such as American kids need better food at school, better health prospects, and to develop cooking skills. At press time, nearly 600,000 people had signed the petition.

What is so special about Oliver's show, which wrapped up its first season in April? You might say that Oliver has unleashed a veritable war chest of weapons to push his campaign for healthful food. His overriding philosophy: People need to stop eating processed junk food and return to home-cooked, healthful food.


Field Notes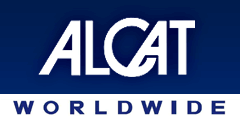 High-Dose Vitamin D Linked With Increased Fracture Risk Among Older Women

Women aged 70 and older who received a single annual high dose of vitamin D experienced a higher rate of falls and fractures compared with women who received a placebo, according to a study in The Journal of the American Medical Association.

The results of studies investigating the effects of cholecalciferol (vitamin D) supplementation on falls and fractures have been inconsistent, with some meta-analyses indicating a reduced fracture risk, while others have concluded that vitamin D supplementation is ineffective or may increase the risk of fracture. For individuals attempting to modify their risk of falls or fractures via vitamin D, adherence to daily supplementation is typically poor, according to the article.


Print Preview
Weight-loss camps for kids
Technology for health promotion purposes in kids
Setting the record straight on eggs
Salt reduction


Ask the Expert
Have a dietetics-related question that you would like an expert to answer? E-mail
TDeditor@gvpub.com
and we may feature your query!


Gift Shop
Whether you're searching for yourself or for gifts to give professional colleagues, show your professional pride with quality nutrition-themed items like shirts, coffee mugs, tote bags, mouse pads and more. It's easy and affordable on the Today's Dietitian online Gift Shop. Check out our secure online shop today or call toll-free 877-809-1659 for easy and fast ordering.