Print Preview
In the July issue
Healthier skin through nutrition
Making money during a recession
Starting the day with slow foods
How diet may preserve the brain
Linking soil health and food nutrition
Advertising
Have a product or service you want to market to dietitians and nutritional professionls or an open position that you need to fill quickly? Today's Dietitian offers many flexible advertising programs designed to maximize your results. From print advertising to E-newsletter sponsorships, Web site advertising to direct mail opportunities, Today's Dietitian helps achieve your goals.

E-mail our experienced account executives today for more information or call
800-278-4400!

AlliedHealthCareers.com is the premier online resource to recruit nutrition professionals. Post your open positions, view resumes and showcase your facility's offerings all at AlliedHealthCareers.com!

To unsubscribe from this mailing list, simply send a message to TD_Newsletter@gvpub.com with "Unsubscribe" in the subject line.

To change your e-mail address, please visit our Web site to unsubscribe your old address and sign up with your new one.
Continuing Education
Learn about celiac disease in this month's issue of Today's Dietitian. Read the "Today's CPE" article, take the 10-question online test, and earn two CPEUs! Click here for details.

Gift Shop
Whether you're searching for yourself or for gifts to give professional colleagues, show your professional pride with quality nutrition-themed items like shirts, coffee mugs, tote bags, mouse pads and more. It's easy and affordable on the Today's Dietitian online Gift Shop. Check out our secure online shop today or call toll-free 877-809-1659 for easy and fast ordering.
Editor's E-Note

I often think about how fortunate I am to live near so many wonderful recreation areas. The opportunity to walk my dog at a park with serene trails and a playground (complete with basketball courts) is one I take advantage of often, as the park is located just minutes from my house. Travel a bit farther, and I can play tennis, jog on a wooded trail, and even drive a few golf balls.
My community is small and truly caters to its residents' fitness needs. Living in such an area, one could almost presume that all rural neighborhoods provide abundant recreation opportunities. But this may be a false assumption, as RDs who work in some small communities across the United States know all too well. It's difficult to motivate inactive clients to get out there and exercise if there are few, if any, public trails, gyms, or other facilities within a reasonable distance.
If you work in an area with limited physical activity resources, you'll find this month's E-News Exclusive of particular interest. If you don't, you'll learn how grants are helping some communities better provide for the health and wellness of local residents.
Please enjoy, and as always, I invite you to check us out on the Web at www.todaysdietitian.com. If you haven't visited for a while, you'll notice some changes! We're hoping you will find the site not only easier to navigate but also more useful to your everyday practice.
— Heather W. Gurk, editor
E-News Exclusive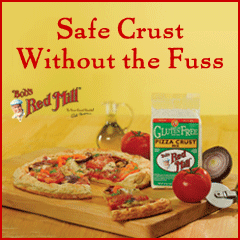 Grants Bring Fitness Opportunities to Areas With Limited Access to Trails, Gyms

With fresh air and wide-open spaces, rural communities may seem like hotbeds for healthy living. But limited access to walking trails, bicycle-friendly streets, and gyms tells another story.

"I take for granted having a bowling alley or a skate park nearby," says Nikki Ramsey, a Kansas State University master's student in family studies and human services from Statesville, N.C.

Although Ramsey's hometown is small, she says her region is like many parts of the United States, in which small towns adjoin other towns and connect to a large city such as Charlotte. But "in these Kansas communities, you have to have a car to be anywhere other than among grass and trees," she says.
Field Notes

Weight Loss in Old Age May Signal Dementia
A study recently published in Neurology shows that older people who are thinner or lose weight quickly are at a higher risk of developing dementia, especially if they started out overweight or obese.
For the eight-year study, researchers followed 1,836 Japanese Americans in Washington State with an average age of 72. During that time, 129 people developed dementia.
The research found that people with lower body mass index (BMI) scores at the beginning of the study were 79% more likely to develop dementia than those with higher BMI scores.
Ask the Expert
Have a dietetics-related question that you would like an expert to answer? E-mail TDeditor@gvpub.com and we may feature your query!
Other Nutrition News
Antioxidants and Exercise: A Bad Mix?
The New York Times highlights a recent study yielding surprising results about the effects of certain vitamins on exercise.
Cheerios' Cholesterol-Lowering Claims Receive FDA's Jeers
According to the FDA, makers of the popular cereal are sporting "inappropriate claims" on its box front, reports CBS News.