Continuing Education
Learn about choline requirements in this month's issue of Today's Dietitian. Read the "Today's CPE" article, take the 10-question online test, and earn two CPEUs!

Click here for details.


Other Nutrition News
The Downside of Reaping Quinoa's Benefits
Quinoa's popularity has exploded, but this is having a negative effect on Bolivia, its place of origin, The New York Times reports.
First Isn't Best for Food Allergies
New study findings presented in the Los Angeles Times report that firstborns are more likely to have food allergies.


Advertising Opportunities
Have a product or service you want to market to dietitians and nutritional professionals or an open position that you need to fill quickly? Today's Dietitian offers many flexible advertising programs designed to maximize your results. From print advertising to e-newsletter sponsorships, website advertising to direct mail opportunities, Today's Dietitian helps achieve your goals.
E-mail our experienced account executives today for more information or call 800-278-4400!
AlliedHealthCareers.com is the premier online resource to recruit nutrition professionals. Post your open positions, view resumes and showcase your facility's offerings all at AlliedHealthCareers.com!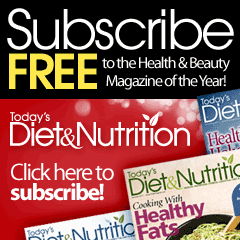 Ask the Expert
Have a dietetics-related question that you would like an expert to answer? E-mail
TDeditor@gvpub.com
and we may feature your query!



Editor's E-Note

Misconceptions abound in the world of nutrition. Digestive health, for example, is rife with myths, as writer Sharon Palmer, RD, explains in an article appearing in our April print issue.
For the piece, Palmer interviewed gastrointestinal experts to expose several of today's most common urban legends that are floating around the Internet and the popular media. The article quoted nutrition consultant Kate Scarlata, RD, LDN: "There is a great deal of confusion about digestive health and treatments because most people are thinking about the quick-fix solution."
When it comes to autism, there is also a great deal of confusion and many myths, including that a gluten-free, casein-free diet is a surefire way to "cure" autism spectrum disorders, and often parents are at a loss when it comes to ensuring their kids' nutrition needs are met.
This month's E-News Exclusive discusses the vital role RDs play in dispelling misinformation and giving parents the guidance they need to best address their children's diet

Visit our Facebook page to discuss this exclusive, as well as the April print issue's features and departments, with your dietetics colleagues.
— Heather W. Gurk, editor


Don't have your copy of TD? Read our digital issue online!
Now you have access to all the news, articles, and professional insights found in the print magazine anytime via our digital edition. The April digital issue is now posted on our website at www.TodaysDietitian.com/digital.


E-News Exclusive

Nutrition Challenges and Strategies for Kids With Autism
By Maura Keller

Who doesn't worry about food? We all do at times. But parents of children with autism spectrum disorders (ASDs) live with an ongoing challenge of ensuring their child with special needs is getting the nutrition he or she requires. And for many families, that's easier said than done.

That's where RDs come in. When they combine nutritional know-how with a solid understanding of autism, RDs can make nutritional inroads with children with an ASD.


Field Notes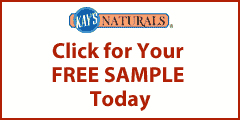 Youths With IBD Are Less Fit Than Their Peers
Children and adolescents growing up with inflammatory bowel disease (IBD) are less fit than their peers, according to a study by researchers at McMaster University and the McMaster Children's Hospital.
The study, published online in the Journal of Pediatrics, showed children and youths with the most common forms of IBD have aerobic fitness levels that are 25% lower than other children their age and muscle function that is 10% lower.
"Raising a child with a chronic condition is challenging, but we need to look at more than just 'fixing the child' and think about active living to reduce the risk of future health problems," says principal investigator Brian Timmons, PhD, of McMaster's Child Health and Exercise Medicine Program.


Print Preview

In the May issue
Current research on antioxidants' protective effects
Plant-based eating patterns
Tricks of the gluten-free trade
How to establish a private practice


Gift Shop
Whether you're searching for yourself or for gifts to give professional colleagues, show your professional pride with quality nutrition-themed items like shirts, coffee mugs, tote bags, mouse pads and more. It's easy and affordable on the Today's Dietitian online Gift Shop. Check out our secure online shop today or call toll-free 877-809-1659 for easy and fast ordering.