Continuing Education
Learn about the potential heart benefits of chocolate and nuts in this month's issue of Today's Dietitian. Read the "Today's CPE" article, take the 10-question online test, and earn two CPEUs!

Click here for details.

Special Pricing for February!
Single Exam - $25!
3 Pack - $59!
6 Pack - $109!


Other Nutrition News
Made-to-Order Meals Help Healing in Hospitals
To encourage patients to eat, hospitals are beginning to broaden their menu to include meals that meet their dietary restrictions and are appetizing, even if this means altering a family-favorite recipe, according to The New York Times.
Research Shows Babies May Need More Than Breast Milk
A new study in the BMJ reports that in the first six months of life, babies need more than just breast milk, as reported in the Chicago Tribune.


Advertising Opportunities
Have a product or service you want to market to dietitians and nutritional professionals or an open position that you need to fill quickly? Today's Dietitian offers many flexible advertising programs designed to maximize your results. From print advertising to e-newsletter sponsorships, website advertising to direct mail opportunities, Today's Dietitian helps achieve your goals.
E-mail our experienced account executives today for more information or call 800-278-4400!
AlliedHealthCareers.com is the premier online resource to recruit nutrition professionals. Post your open positions, view resumes and showcase your facility's offerings all at AlliedHealthCareers.com!
To unsubscribe from this mailing list, simply send a message to TD_Newsletter@gvpub.com with "Unsubscribe" in the subject line.
To change your e-mail address, please visit our website to unsubscribe your old address and sign up with your new one.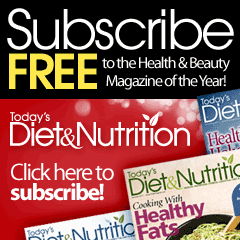 Ask the Expert
Have a dietetics-related question that you would like an expert to answer? E-mail
TDeditor@gvpub.com
and we may feature your query!



Editor's E-Note

"If you build it, they will come."
Ray Kinsella heard the voice's prediction in 1989's Field of Dreams; apparently food franchises have also heard a similar whisper and have followed its counsel for years. Depending on where you live, it may be challenging to drive a city block without passing a fast-food restaurant, maybe two.
And people, how they flock! They flock to eat high-sodium, sugar-laden meals three, four times per week and more. As Dina Aronson, MS, RD, reported at the 2010 Food & Nutrition Conference & Expo in Boston (and I later reported in Today's Dietitian's December 2010 print edition), Americans eat nearly one third of their calories outside the home, and approximately one half of their food dollars are spent in restaurants and otherwise away from home.
Despite efforts aimed at encouraging people to cook their dinners at home and make relaxing family mealtimes the norm, not the exception, frequent eating out seems here to stay. That fact may not be music to dietitians' ears, but RDs may find something to smile about concerning restaurants in this month's E-news Exclusive. Read it to find out what some restaurants are doing to better align with nationwide sodium-reduction initiatives.
— Heather W. Gurk, editor


Don't have your copy of TD? Read our digital issue online!
Now you have access to all the news, articles, and professional insights found in the print magazine anytime via our digital edition. The February digital issue is now posted on our website at www.TodaysDietitian.com/digital.


E-News Exclusive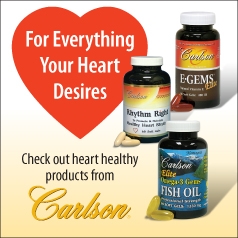 Cutting Back — Food Industry Begins to Embrace Lower Sodium Guidelines 
By Lindsey Getz
While sodium is an essential nutrient that helps bind ingredients and enhance a food's flavor and color, very little is actually necessary to the diet. Too much sodium can contribute to a host of problems, such as high blood pressure, heart attack, or stroke.
For that reason, organizations such as the American Heart Association (AHA) have been encouraging Americans to consume less sodium. In fact, the FDA and the USDA have said an individual food claiming to be healthy must have no more than 480 mg of sodium per serving. Since only 1/4 tsp of salt equates to roughly 600 mg of sodium, healthful foods must be fairly sparse on the sodium. The AHA recommends that individuals aim to eat less than 1,500 mg of sodium per day and is currently working with federal agencies to encourage food manufacturers and restaurants to reduce the amount of sodium in foods by 50% over a 10-year period. It will mean some big changes for the food industry, but many are already on board.


Field Notes
New Measure Trumps HDL Levels in Protecting Against Heart Disease
The discovery that high levels of HDL cholesterol are associated with a reduced risk of cardiovascular disease has fostered intensive research to modify HDL levels for therapeutic gain. However, recent findings have called into question the notion that pharmacologic increases in HDL cholesterol levels are necessarily beneficial to patients.
Now, a new study from researchers at the University of Pennsylvania School of Medicine shows that a different metric, a measure of HDL function called cholesterol efflux capacity, is more closely associated with protection against heart disease than HDL cholesterol levels themselves. Study findings could lead to new therapeutic interventions in the fight against heart disease. The new research is published in The New England Journal of Medicine.
Atherosclerosis occurs with a buildup along the artery wall of fatty materials such as cholesterol. Cholesterol efflux capacity, an integrated measure of HDL function, is a direct measure of the efficiency by which a person's HDL removes cholesterol from cholesterol-loaded macrophages, the sort that accumulate in arterial plaque.


Print Preview

In the March issue
Profiles of 10 deserving dietitians
Expanded clinical uses for omega-3 fats
Physicians' nutrition education
Professional ice hockey players' training and nutrition


Gift Shop
Wednesday, March 9th is Registered Dietitians' Day 2011, so commemorate the occasion by ordering something cool yourself or for your professional colleagues today! Show your professional pride on RD Day and beyond with quality nutrition-themed items like shirts, coffee mugs, tote bags, mouse pads and more. It's easy and affordable on the Today's Dietitian online Gift Shop. Check out our secure online shop today or call toll-free 877-809-1659 for easy and fast ordering.