Continuing Education
Learn about DNV accreditation in this month's issue of Today's Dietitian. Read the "Today's CPE" article, take the 10-question online test, and earn two CPEUs!

Click here for details.


Other Nutrition News
Tuna Appears High in Mercury Content
Consumers Union is urging pregnant women to avoid eating tuna and advising small children to limit consumption after tests found mercury in every sample, according to The New York Times.
Fortified Milk, Eggs May Not Provide Best Omega-3s
The amount—and "right type"—of omega-3 appearing in these products varies, leaving their benefits up for debate, according to the Los Angeles Times.
Weight Watchers System Gets Overhaul
The point system has been entirely updated to account for not all calories being equal, according to The New York Times.


Advertising Opportunities
Have a product or service you want to market to dietitians and nutritional professionals or an open position that you need to fill quickly? Today's Dietitian offers many flexible advertising programs designed to maximize your results. From print advertising to e-newsletter sponsorships, website advertising to direct mail opportunities, Today's Dietitian helps achieve your goals.
E-mail our experienced account executives today for more information or call 800-278-4400!
AlliedHealthCareers.com is the premier online resource to recruit nutrition professionals. Post your open positions, view resumes and showcase your facility's offerings all at AlliedHealthCareers.com!
To unsubscribe from this mailing list, simply send a message to TD_Newsletter@gvpub.com with "Unsubscribe" in the subject line.
To change your e-mail address, please visit our website to unsubscribe your old address and sign up with your new one.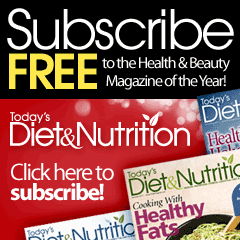 Editor's E-Note

Controversy is certainly no stranger to the food and nutrition world. This past November, the Institute of Medicine released its report on vitamin D and calcium—and to say it's causing a stir in the industry may be an understatement. This month's E-News Exclusive highlights the report and offers bottom-line statements that may aid your counseling.

National Nutrition Month, celebrated annually in March, is fast approaching. Is it on your radar? Our upcoming February issue offers ideas for promoting yourselves as the food and nutrition experts and otherwise celebrating this most important time of year for dietitians. Be sure to check it out.
And a happy, healthy new year from all of us at Today's Dietitian.
— Heather W. Gurk, editor


Don't have your copy of TD? Read our digital issue online!

Now you have access to all the news, articles, and professional insights found in the print magazine anytime via our digital edition. The January digital issue is now posted on our website at www.TodaysDietitian.com/digital.


E-News Exclusive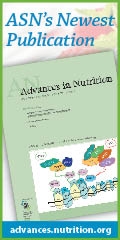 IOM Report Confirms Vitamin D's Role Only for Bone Health
By Densie Webb, PhD, RD

Calcium and vitamin D are known to be essential nutrients for bone health. It's a role that researchers and health professionals have long accepted. However, during the last decade, studies have increasingly suggested that vitamin D may play a much larger role, including in cancer prevention, increasing immunity, preventing diabetes, reducing the risk of preeclampsia in pregnancy, and reducing the risk of heart disease.

With this growing interest in vitamin D came calls for increased dietary vitamin D, sometimes five or more times than the previous amount recommended (an Adequate Intake of 400 IU), and physicians are increasingly calling for routine testing for vitamin D (25-hydroxyvitamin D) in the blood.


Field Notes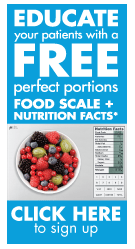 New Test Could Detect Heart Disease in People With No Symptoms

A more sensitive version of a blood test typically used to confirm that someone is having a heart attack could indicate whether a seemingly healthy, middle-aged person has unrecognized heart disease and an increased risk of dying, University of Texas Southwestern Medical Center researchers have found.

In a study published in The Journal of the American Medical Association, researchers found that a new, highly sensitive test for a protein called cardiac troponin T (cTnT) could detect the protein in about 25% of blood samples supplied by more than 3,500 individuals. The study also found that people with detectable levels of troponin T were nearly seven times more likely to die within six years from heart disease.


Ask the Expert
Have a dietetics-related question that you would like an expert to answer? E-mail
TDeditor@gvpub.com
and we may feature your query!


Print Preview

In the February issue
Healthful ways to enjoy cheese
Dietary recommendations for patients with heart disease
Anti-inflammatory kitchen
Overview of fiber's functions
Enteral nutrition tolerance in critical care


Gift Shop
Whether you're searching for yourself or for gifts to give professional colleagues, show your professional pride with quality nutrition-themed items like shirts, coffee mugs, tote bags, mouse pads and more. It's easy and affordable on the Today's Dietitian online Gift Shop. Check out our secure online shop today or call toll-free 877-809-1659 for easy and fast ordering.