In This Issue...



Recently in Social Work Today...
Grandparents of Children With Autism — Support, Caregiving, Advocacy
Social workers understand the value of extended family's involvement in raising children. A new study of grandparents of children with autism recognizes this role, quantifies some of the data, and gives grandparents a voice. Read more »
A Malpractice Insurance Primer
Don't assume you have no need for malpractice insurance until you've read this article. Read more »
Co-Occurring Mental Illness and Developmental Disabilities
There is another seldom-recognized population also described as dually diagnosed and posing significant challenges for professionals. These individuals have co-occurring intellectual and developmental disabilities and a mental illness. Read more»



Continuing Education
Social Work Today's CE program has offered hundreds of social workers from across the country the opportunity to earn CEs from the comfort of their homes or offices.

Simply read an issue of the magazine, complete the online exam or the printed exam published in the magazine, and earn 2 CE credits! PLUS you have the opportunity to earn CE credits from past issues, too! See what all the talk is about—visit www.SocialWorkTodayCE.com today for more information!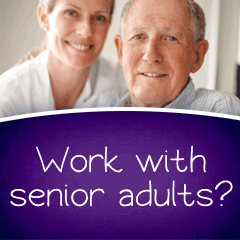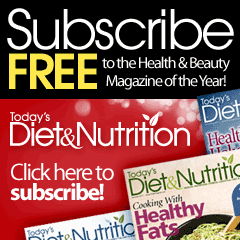 Editor's E-Note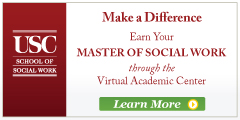 "There is nothing wrong with change, if it is in the right direction."
— Winston Churchill
The old adage about death and paying taxes being the only two events mandatory in life excluded one other certainty—change. To be sure, change is an inevitable part of life, and when that change involves an individual's internal life, privacy, and trust, the impact can be deep. Perhaps no other relationship involves these factors as keenly as the relationship between therapist and client. When that relationship must change, for whatever reason, clients can be in a vulnerable place.
Different kinds of treatment have different characteristics that must be considered when a social worker terminates therapy with a client or when a client must change therapists. It is the responsibility of any ethical therapist to try and facilitate this change whenever possible with appropriate care and support for the client.
This month's E-News Exclusive, written by a therapist with both residential and outpatient experience, addresses some of the concerns that arise in the process of transition in therapy and how therapists can honor their clients' journey by preparing the path as clearly as possible.
Let us know your thoughts at SWTeditor@gvpub.com or on our Facebook page.
— Marianne Mallon, editor


E-News Exclusive

Transitions in Therapy — Residential and Outpatient Challenges
By Thomas Proctor, MEd, MSW, LGSW

Appropriate and timely transitions between therapists and clients are essential. From the client's perspective, the transition from one care provider to another can be traumatic and challenging. To some, it can be a devastating event that can lead to missed appointments and terminating therapy. Therapeutic relationships are built around confidences and the resolution of client issues, making the shift from one therapist to another a potentially stressful event. The goal of any clinician who has the client's needs in mind is to create a transitional experience with integrity and the most support of a client's needs as possible.

Continuity of care between providers is as important as joining with a client in the initial therapy session. Joining is a therapeutic connection between a therapist and a client that is often viewed as essential before information can be genuinely shared between the two. Joining involves the process of becoming integrated into a person's lexicon and is used by therapists to create a connection with an individual that helps facilitate the therapeutic process. This method can be expressed in the continuation of care without interruption from one care provider to another.


Other Social Work News...
Growing Body of Research Supports Meditation for Stress Management
CNN reports on yet another study that finds meditation to be an effective stress-reduction method.
College Student Binge Drinkers Swap Food Calories for Alcohol
According to The Denver Post, some student drinkers eat far fewer calories from food on days they know they will will increase caloric intake from alcohol.
Consumer Psychologists Study Common Pay Day Behaviors
The Miami Herald reports on research about pay day patterns that usually don't pay off.
Will Sensory Processing Disorder Make the DSM-V?
According to the Chicago Tribune, despite skeptics, families with children who have sensory processing problems and the therapists who treat them are convinced this is a legitimate disorder that should be considered for inclusion in the DSM revision.


Advertising Opportunities
Have a product or service you want to market to social work professionals, or an open position that you need to fill quickly? Social Work Today offers many flexible advertising programs designed to maximize your results. From print advertising to E-newsletter sponsorships, website advertising to direct mail opportunities, Social Work Today helps achieve your goals.

E-mail our experienced account executives today for more information or call 800-278-4400!

AlliedHealthCareers.com is the premier online resource to recruit social work professionals. Post your open positions, view resumes and showcase your facility's offerings all at AlliedHealthCareers.com!

To unsubscribe from this mailing list, simply send a message to SWT_Newsletter@gvpub.com with "Unsubscribe" in the subject line.

To change your e-mail address, please visit our website to unsubscribe your old address and sign up with your new one.


Gift Shop
Whether you're searching for yourself or for gifts to give professional colleagues, show your professional pride with quality social work themed items like shirts, coffee mugs, tote bags, mouse pads and more. It's easy and affordable on the Social Work Today online Gift Shop. Check out our secure online shop today or call toll-free 877-809-1659 for easy and fast ordering