In This Issue...



Recently in Social Work Today...
Web-Based Social Work Education — Growing Support, Gaining Ground
More universities are implementing online social work education programs. Read about the advantages of Web-based education as well as the obstacles still to be overcome. Read more »
Russian Adoption — Lessons for Social Workers
Recent headlines about parents trying to "return" children adopted from Russia bring issues concerning international adoptions to a head. Social workers can learn from these red-flag situations and advise parents anticipating adoption.
Read more »
Workplace Stress: How Social Workers Can Help Prevent Clients From Making Bad Decisions
The state of the economy has put workplace stress at an all-time high; those in the working world must focus on coping with increased stress—and that's where social workers can help. Read more »





Continuing Education
Social Work Today's CE program has offered hundreds of social workers from across the country the opportunity to earn CEs from the comfort of their homes or offices.

Simply read an issue of the magazine, complete the online exam or the printed exam published in the magazine, and earn 2 CE credits! PLUS you have the opportunity to earn CE credits from past issues, too! See what all the talk is about—visit www.SocialWorkTodayCE.com today for more information!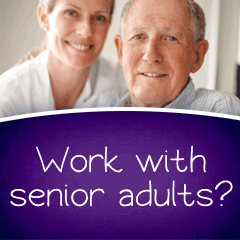 Gift Shop
Whether you're searching for yourself or for gifts to give professional colleagues, show your professional pride with quality social work themed items like shirts, coffee mugs, tote bags, mouse pads and more. It's easy and affordable on the Social Work Today online Gift Shop. Check out our secure online shop today or call toll-free 877-809-1659 for easy and fast ordering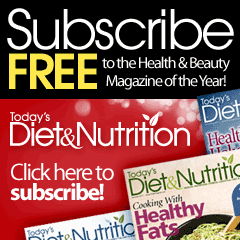 Editor's E-Note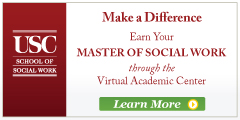 We are inundated with news, studies, and panels that report the plight of military veterans who have been affected mentally, physically, and emotionally by their service to our country. Posttraumatic stress disorder, substance abuse, domestic partner violence, traumatic brain injury, and many other conditions plague our veterans and their loved ones. Many of these behaviors result in veterans' involvement with the criminal justice system.
While we continue to explore the causes and treatments of these conditions and behaviors, social workers and other professionals within the criminal justice system have proposed alternatives to incarceration—veterans' treatment courts (VTC) for veterans who meet the requirements for having their cases handled in this way.
Our E-News Exclusive explains the why VTCs are needed, how they operate, and what is their ultimate goal for veterans who have become involved with the justice system through criminal activity.
The jury may still be out on whether or not the cases of veterans who have been charged with committing crimes should be handled separately from nonveterans' cases, but perhaps this article will provide some answers.
Let us know your thoughts at SWTeditor@gvpub.com or on our Facebook page.
— Marianne Mallon, editor


E-News Exclusive

Veterans' Treatment Courts and the Criminal Justice System
By Bradley J. Schaffer, LMSW, BCD
U.S. military veterans have experienced myriad problems such as substance abuse, driving under the influence (DUI), unemployment, assaults, intimate partner violence, family conflicts, child support arrears, homeless episodes, mental illness, suicides, posttraumatic stress disorder (PTSD), traumatic brain injury and a multitude of medical conditions. The aggregate of their problems reported in studies and statistics indicate the timeliness and the urgency of veterans' treatment courts (VTCs), diversion programs, and enhanced VA department and criminal justice system interface as we face growing rates of criminal activity involving veterans.
Returning veterans with legal issues are impacting states, counties, and communities nationwide. Most veterans are usually first-time offenders and honorably discharged (Noonan, 2004). Recent U.S. Department of Labor unemployment statistics from 2009 revealed that veterans have triple the unemployment rate than that of nonveterans. Another study (Wortzel, 2009) shows that veterans in jail and prisons face an increased risk of suicide.


Nominate a Dedicated and Deserving Social Worker
To salute dedicated and deserving social workers from various career paths, Social Work Today magazine will select and honor 10 professionals nominated by their colleagues and/or coworkers who are our readers.
Nomination Criteria:
A social worker who has gone above and beyond his or her job description to make an extraordinary difference for his or her clients, community, or employer
A social worker who, over time, has achieved a exceptional standard of excellence in the field
A social worker who has overcome significant challenges in his or her career, risen to new heights of success, and had an outstanding positive impact on others
Nominees must have at minimum a bachelor's or master's degree in social work
Nomination essays must not exceed 300 words
Nominations must be submitted at www.SocialWorkToday.com/dedicated by no later than Friday, October 15.


Other Social Work News...
Obama Stands by Healthcare Reform
As some of the new laws go into effect, President Obama stands by his healthcare reform plan and visits those who will benefit, as reported in the Los Angeles Times.
Depression in the Workplace: Stigma Hangs On
As reported on CNN.com, the dilemma of whether or not to reveal a mental health condition still seems lost in "Don't Ask, Don't Tell" limbo.
Protesters Fight Florida Pain Clinic
Broward County residents say pain clinic is a dangerous "pill mill" and rally for closing it, according to The Miami Herald.
Investment in Educating Women Pays Off for Children, Too
A study reported in The New York Times has found that globally, educated women tend to use health services more and often make better choices on hygiene, nutrition, and parenting.


Letter to the Editor
I appreciated seeing your E-News Exclusive written by Andrekka Lanier concerning social work services in the long-term care setting. This is a topic that needs more light shed on it. I have been very fortunate to be a part of an organization over the past 27 years that utilizes the services of professional social workers in their skilled nursing facilities (SNFs). Over the years, I have seen that the majority of SNFs do not understand the services a professional social worker offers. Social workers are often seen as the person to go to for glasses, dentures, or help with lost clothing. Many SNFs hire "social workers" to provide concrete services (i.e., obtain transportation, make doctor appointments) which could be provided by a clerical staff member. This has kept turnover high and salaries low. Administrators often do not understand how hiring professionals can increase their bottom line, enhance quality of care and increase the professionalism of other staff members.
Pat Murphy, LCSW
Jackson Memorial Long Term Care Center 
Miami, FL


Advertising Opportunities
Have a product or service you want to market to social work professionals, or an open position that you need to fill quickly? Social Work Today offers many flexible advertising programs designed to maximize your results. From print advertising to E-newsletter sponsorships, website advertising to direct mail opportunities, Social Work Today helps achieve your goals.

E-mail our experienced account executives today for more information or call 800-278-4400!

AlliedHealthCareers.com is the premier online resource to recruit social work professionals. Post your open positions, view resumes and showcase your facility's offerings all at AlliedHealthCareers.com!

To unsubscribe from this mailing list, simply send a message to SWT_Newsletter@gvpub.com with "Unsubscribe" in the subject line.

To change your e-mail address, please visit our website to unsubscribe your old address and sign up with your new one.