In This Issue...



Recently in Social Work Today...
Eating Disorders Not Otherwise Specified — Real Disorders, Real Risks
EDNOS is the most common eating disorder and often goes untreated. Find out why and how that may soon change. Read more »
Hearing Loss in Older Adults — Its Effect on Mental Health
Hearing loss is not a simple medical condition. There are many mental health issues that can develop around it. Read more »
This Emotional Life
With focus on scientists, clinicians, celebrities, and ordinary people, this PBS series explores many types and facets of human emotions.
Read more »




Continuing Education
Social Work Today's CE program has offered hundreds of social workers from across the country the opportunity to earn CEs from the comfort of their homes or offices.

Simply read an issue of the magazine, complete the online exam or the printed exam published in the magazine, and earn 2 CE credits! PLUS you have the opportunity to earn CE credits from past issues, too! See what all the talk is about—visit www.SocialWorkTodayCE.com today for more information!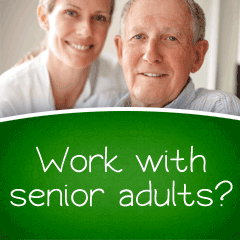 Gift Shop
Whether you're searching for yourself or for gifts to give professional colleagues, show your professional pride with quality social work themed items like shirts, coffee mugs, tote bags, mouse pads and more. It's easy and affordable on the Social Work Today online Gift Shop. Check out our secure online shop today or call toll-free 877-809-1659 for easy and fast ordering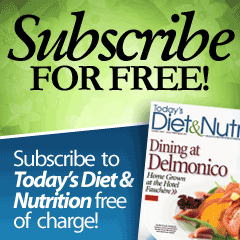 Editor's E-Note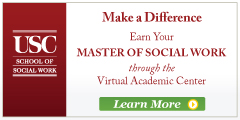 Social workers in long-term care or skilled nursing facilities will especially appreciate this month's E-News Exclusive. It addresses the lack of clarity and subsequent undervaluing of the social worker's role in these facilities. The writer, herself a director of social services in a long-term care facility, observes a general lack of understanding and acceptance of the importance of hiring individuals formally trained and educated in the field of social work to work in the social services department.
This issue is not exclusive to long-term care and skilled-nursing facilities.
There are many other settings in which the role of social services in not clearly understood and appreciated. Consequently, administrators may believe it is appropriate to hire individuals without a social work degree to do the job of a social worker. It has happened for years and will likely continue to happen in a still-recovering economy.
As social workers, you can help alleviate this mistaken belief by using every opportunity, not only during National Professional Social Work Month, to talk about what you do, how you do it, what your training has taught you, and most importantly the value you bring to any setting in which social workers are employed. If administrators or potential employers are unclear about this, it is up to you to educate them about why the profession you chose is unique and valuable and why the job demands and deserves the training and education of a social worker.
We welcome your comments at SWTeditor@gvpub.com. Become a Social Work Today fan on Facebook through our website at www.SocialWorkToday.com.
— Marianne Mallon, editor


E-News Exclusive

And This Is Social Services…
By Andrekka J. Lanier, LMSW, MPA
A well-groomed young woman with a pleasant demeanor at a long-term care (LTC) facility gives a brief synopsis of what the facility has to offer. With a reassuring smile, she takes an anxious family on a tour of the facility. Each department is described and vital information is shared, such as activities, nursing-to-staff ratio, shift differentials, special programs, and community partnerships.
Then she rounds the corner, comes to a small room, and says, "And this is social services." The family curiously awaits a deeper explanation as to what social services is and the functions it provides. However, as is the case in many skilled nursing facilities, the social services departmental functions are unknown or unclear to those outside the department who may simply describe the social worker's role as "discharge planning, finding clothes and stuff, or they take care of your psychosocial needs."


Nominate a Dedicated and Deserving Social Worker
To salute dedicated and deserving social workers from various career paths, Social Work Today magazine will select and honor 10 professionals nominated by their colleagues and/or coworkers who are our readers.
Nomination Criteria:
A social worker who has gone above and beyond his or her job description to make an extraordinary difference for his or her clients, community, or employer
A social worker who, over time, has achieved a exceptional standard of excellence in the field
A social worker who has overcome significant challenges in his or her career, risen to new heights of success, and had an outstanding positive impact on others
Nominees must have at minimum a bachelor's or master's degree in social work
Nomination essays must not exceed 300 words
Nominations must be submitted at www.SocialWorkToday.com/dedicated by no later than Friday, October 15.


Other Social Work News...
Gulf Residents Experiencing Postdisaster Anxiety
Many children and adults are feeling the mental health effects of the recent BP environmental disaster, according to The New York Times.
Unconventional Help For Veterans and Families
As reported in The Gazette, a Colorado behavioral health program provides more than therapy and medication for veterans and their loved ones.
Rate of Illegal Drug Use Rises
A government report shows highest drug use rate in nearly a decade, according to the Los Angeles Times.
Researchers Still Finding Long-Term Impact of 9/11
Researchers continue to study and document the long-term physical and mental health effects of the terrorist attacks of September 11, 2001, according to The Miami Herald.


Advertising Opportunities
Have a product or service you want to market to social work professionals, or an open position that you need to fill quickly? Social Work Today offers many flexible advertising programs designed to maximize your results. From print advertising to E-newsletter sponsorships, website advertising to direct mail opportunities, Social Work Today helps achieve your goals.

E-mail our experienced account executives today for more information or call 800-278-4400!

AlliedHealthCareers.com is the premier online resource to recruit social work professionals. Post your open positions, view resumes and showcase your facility's offerings all at AlliedHealthCareers.com!

To unsubscribe from this mailing list, simply send a message to SWT_Newsletter@gvpub.com with "Unsubscribe" in the subject line.

To change your e-mail address, please visit our website to unsubscribe your old address and sign up with your new one.