Social Work Today's CE program has offered hundreds of social workers from across the country the opportunity to earn CEs from the comfort of their homes or offices. For 2011, we've added 22 new courses and two new membership packages that allow you to pay in advance for 10 or 20 credit hours' worth of courses!

Simply read an issue of the magazine, complete the online exam or the printed exam published in the magazine, and earn 2 CE credits! PLUS, you have the opportunity to earn CE credits from past issues, too! See what all the talk is about. Visit www.SocialWorkTodayCE.com today for more information!



Social Workers care about their clients, but rarely do they have time to care about themselves. Show yourself a little appreciation with field-inspired gear from our Gift Shop. We've got the perfect item for every situation from busy days in the office to at home visits. Check out our secure online shop today or call toll-free 877-809-1659 for easy and fast ordering.


Social Work Today is mobile for iPhone, iPad and Android users! Visit www.SocialWorkToday.com/digital
on your phone's browser to view the mobile version of this issue and bookmark us for future issues.



You will need Adobe Flash Player to view your digital issue. Go here for a free download.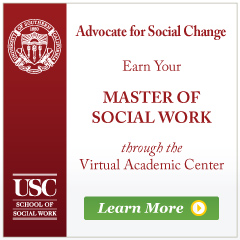 It is challenging enough to be in foster care as a child or a caregiver, but when children with disabilities are in this situation, the challenges multiply. It is not uncommon for a child to require large treatment teams with care provided by multiple specialists over an extended period of time, as well as accommodations at home, in school, and in the community. That is the nature of treatment foster care.

In this month's E-News Exclusive, the director of treatment foster care at the Kennedy Krieger Institute in Maryland discusses the special needs of foster children with disabilities and their caregivers and how treatment foster care strives to meet those needs in the most comprehensive way. He also addresses how social workers are involved in treatment foster care and what they need to know to be important contributors to multidisciplinary treatment teams.

Enjoy the e-newsletter and follow Social Work Today on Facebook and Twitter!

— Marianne Mallon, editor




Treatment Foster Care: Addressing the Needs of Children With Disabilities
By Robert Basler, MSW, LCSW-C

According to a 2001 position paper by the American Association of Pediatrics, 80% of youths in foster care have some form of chronic medical condition and 30% have three or more conditions. In 1997, the Child Welfare League of America estimated that 30% to 40% of foster youths have physical health problems and that 20% of foster youth have been diagnosed with intellectual disabilities or some other developmental disability.

These results warrant questions about whether youths with developmental and medical conditions in foster care are receiving appropriate intervention and treatment.

Youths with disabilities are in foster care longer, have more placement changes while in care, and are less likely to be placed with a relative or reunited with parents.

Full Story »




A Decade of Social Work Today — 10 Trends That Transformed Social Work
Social Work Today honors 10 years of success celebrating social work by looking at 10 trends that transformed the profession in the last decade. Read more »

Culture of Intoxication — College Binge Drinking
Drinking has been a traditional rite of passage for college students, but binge drinking now threatens the lives of those who went to campus presumably to start on a promising future. Read more »

Helping Families Through Prolonged Illness and Loss
Social workers and other mental health professionals are playing a critical and increasing role in helping patients and their families navigate the course of prolonged terminal illness. Read more »



Health Benefits of Therapy Dogs Keep Getting Better
The Los Angeles Times reports that the health benefits of therapy dogs are twofold: to assist healthcare providers with treatment and to offer companionship and comfort to patients in hospitals, nursing homes, and rehab centers.

Is Violence at California Psychiatric Hospitals the Norm?
According to NPR, California psychiatric hospital staff are protesting and demanding safety in a job where the question concerning assault is not if but when it will happen.

National Day of Service Planned for September 11
USA Today reports on organizations and corporations planning to honor the National Day of Service with volunteer events on September 11.

Veterans' Courts Helping Recover Lives
According to The New York Times, special veterans' courts are not giving vets a "get out of jail free card" but a chance to disengage from a criminal justice system they're in due to mental health and/or addictive disorders that are often the wages of war.


National Database for Autism Research Announces First Data Release


Autism spectrum disorder (ASD) researchers can now use data from more than 10,000 participants in ASD studies. A portal was designed to provide tools to define and standardize data collected by different laboratories under different protocols. It was also built to ensure a collaborative approach and open data access to the whole ASD research community. Learn more »



Health Information Network Connects Rural Providers to VA


The Utah Health Information Network has a pilot program to connect rural healthcare providers in the Moab, Utah, region with the VA to improve access and coordination of patient care for veterans and service members living in rural areas. This is the fifth in a series of nationwide pilot programs to expand services to veterans through access to the Nationwide Health Information Network. It is the first pilot program with the explicit mission of extending services to rural areas and among the first to enable the electronic exchange of VA patient data between VA and non-VA clinicians across the state. Learn more »



Army Releases Learning Resource for Families Caring for Soldiers


The Army Warrior Transition Command has released an online learning resource for family members and caregivers who support the Army's wounded, ill, and injured soldiers. The tool focuses on informing families about the Comprehensive Transition Plan (CTP) that supports the Army's 8,500 soldiers at Warrior Transition Units. The CTP Learning Module for Families educates caregivers on the seven-part CTP process for soldiers, elements of the soldiers' individual recovery plan, and the role loved ones play throughout the entire process. Learn more »



Have a product or service you want to market to social work professionals, or an open position that you need to fill quickly? Social Work Today offers many flexible advertising programs designed to maximize your results. From print advertising to e-newsletter sponsorships, website advertising to direct mail opportunities, Social Work Today helps achieve your goals. E-mail our experienced account executives today for more information or call 800-278-4400!

AlliedHealthCareers.com is the premier online resource to recruit social work professionals. Post your open positions, view resumes and showcase your facility's offerings all at AlliedHealthCareers.com!