In This Issue...



Recently in Social Work Today...
Pregnant and Postpartum Women in Addiction Recovery — Treatment That Works
Pregnant women and new mothers in recovery have special needs that other treatment centers may not meet. Read about the centers that do and how they work. Read more »

Managed Care Trends and Mental Health Practice
The increasingly important role of managed care companies in behavioral health has perhaps had the greatest impact on the way clinical social workers practice.
Read more »

Helping Clients Identify and Resolve Underlying Conflicts About Eating and Weight
Intrapsychic conflicts may also play a major role in promoting disregulated eating and obesity. When clients understand and resolve these unconscious conflicts, their self-defeating patterns make sense, and they are in a far better position to get healthy and stay healthy.
Read more »



Continuing Education
Social Work Today's CE program has offered hundreds of social workers from across the country the opportunity to earn CEs from the comfort of their homes or offices.

Simply read an issue of the magazine, complete the online exam or the printed exam published in the magazine, and earn 2 CE credits! PLUS you have the opportunity to earn CE credits from past issues, too! See what all the talk is about—visit www.SocialWorkTodayCE.com today for more information!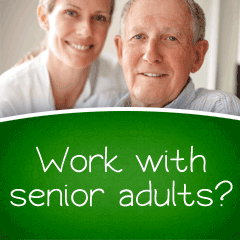 Gift Shop
Whether you're searching for yourself or for gifts to give professional colleagues, show your professional pride with quality social work themed items like shirts, coffee mugs, tote bags, mouse pads and more. It's easy and affordable on the Social Work Today online Gift Shop. Check out our secure online shop today or call toll-free 877-809-1659 for easy and fast ordering


Editor's E-Note

The diversity of settings in which social workers use their unique person-in-environment, strengths-based perspective, skills, and training is well known within the profession. Social workers can be found in multiple settings too numerous to mention here, and the list is growing.
This month's E-News Exclusive explains a social worker's role as health advocate in the words of a social work veteran who has practiced in multiple settings throughout her 30-plus years in the profession. She is now a health advocate for individuals and families who need assistance sorting out the complexities of their employer's insurance coverage of physical and behavioral health conditions. Most of us have been faced with making our way through that maze of medical and behavioral health clauses, exclusions, and preexisting conditions, and we could all use some help.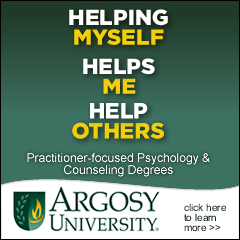 The role of the health advocate is relatively new, but the growth potential for social workers is there, as health advocates can be cost savers for employers and the healthcare system by helping individuals identify ways for improved prevention of more serious conditions and promote overall wellness.
We welcome your comments at SWTeditor@gvpub.com. Become a Social Work Today fan on Facebook through our website at www.SocialWorkToday.com.
— Marianne Mallon, editor


E-News Exclusive

The Role of Social Work in Health Advocacy
By Michelle Chiaro, MSW, LSW
When people hear that I'm a social worker, they immediately assume I work with the poorest, most debilitated individuals. I have done that and much more. In my 30 years of social work experience, I've helped countless people with a variety of personal and health-related concerns. I've helped those with substance abuse issues, worked in the foster care system, provided a variety of counseling services, and assisted children and families with mental illness.
Most clients came to me through a clinical setting or a government-sponsored nonprofit organization. This left the general public to fend for themselves, often too proud to seek help or unaware of how to find the help they needed.
But today the opportunity to touch more lives exists in the continuum of services and programs offered by employers across the country. With the advent of consumer-driven health plans and other cost-saving measures, employers are shifting more responsibility to the employee. Health advocacy and employee assistance programs (EAPs) were designed as tools to assist people with these complex health and life issues.


Other Social Work News...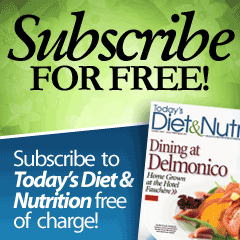 Brain Lab Safety Violations May Have Bigger Fallout
The Los Angeles Times reports on possible safety violations during Columbia University brain imaging studies on people with mental illness.
Accepting That Good Parents May Plant Bad Seeds
The New York Times presents a new look at the nature/nurture debate from a Cornell University professor of psychiatry.
Health Law Overhaul Will Cover Prevention to Avoid More Costly Future Treatments
NPR.org reports on new provisions in health law overhaul covering preventive services that are more costly in the short term but have long-term cost savings effects.
The Writing on the Stalls
Read a fascinating story from The Harvard Crimson about the internal struggles revealed in the graffiti of people in a highly driven, competitive, and image-conscious environment.


Advertising Opportunities
Have a product or service you want to market to social work professionals, or an open position that you need to fill quickly? Social Work Today offers many flexible advertising programs designed to maximize your results. From print advertising to E-newsletter sponsorships, website advertising to direct mail opportunities, Social Work Today helps achieve your goals.

E-mail our experienced account executives today for more information or call 800-278-4400!

AlliedHealthCareers.com is the premier online resource to recruit social work professionals. Post your open positions, view resumes and showcase your facility's offerings all at AlliedHealthCareers.com!

To unsubscribe from this mailing list, simply send a message to SWT_Newsletter@gvpub.com with "Unsubscribe" in the subject line.

To change your e-mail address, please visit our website to unsubscribe your old address and sign up with your new one.