In This Issue...



Recently in Social Work Today...
Surviving Infidelity — Couples Therapists' Best Practices
Couples therapists share their best techniques for helping couples heal from infidelity. Read more »
Reevaluating Psychodynamic Psychotherapy
An older therapeutic approach still shows merit compared with newer therapies whose results may be more easily measurable.
Read more »
A Framework for Understanding the End of Life
Death and dying are challenging issues and catalysts for a flood of complicated relational and internal processes. One social work student describes what she learned through experiencing her grandmother's passing. Read more »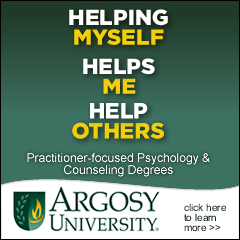 Continuing Education
Social Work Today's CE program has offered hundreds of social workers from across the country the opportunity to earn CEs from the comfort of their homes or offices.
Simply read an issue of the magazine, complete the online exam or the printed exam published in the magazine, and earn 2 CE credits! PLUS you have the opportunity to earn CE credits from past issues, too! See what all the talk is about—visit www.SocialWorkTodayCE.com today for more information!


Gift Shop
Whether you're searching for yourself or for gifts to give professional colleagues, show your professional pride with quality social work themed items like shirts, coffee mugs, tote bags, mouse pads and more. It's easy and affordable on the Social Work Today online Gift Shop. Check out our secure online shop today or call toll-free 877-809-1659 for easy and fast ordering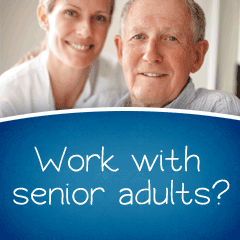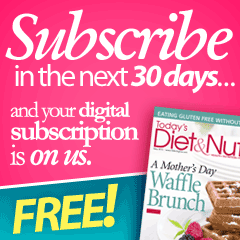 Editor's E-Note

If you work with individuals with disabilities, you are sensitive to their special needs because that is required as a professional in your field. However, social work professionals who work with other specialized populations may not be sensitized to those needs and could often use more information, reminders or, for some who have no little or contact with people with disabilities, simply the basics.
This month's E-News Exclusive offers the basics and a bit more in an easy-to-understand checklist of dos and don'ts for educators who have people who are blind in their classrooms. And the great thing about the list is its potential for applications outside the classroom—in any educational setting, in the workplace, or just in daily living.
Cocreated by a social work professor and her student who is blind, this list includes information about communication needs, transportation considerations, logistics, and erasing false assumptions about people who are blind that can help them function more independently and with greater confidence inside and outside the classroom.
Enjoy the article!
Your comments are welcome at SWTeditor@gvpub.com. Visit our Web site at www.SocialWorkToday.com and become a Facebook Fan.
— Marianne Mallon, editor


E-News Exclusive

Meeting the Classroom Needs of a Student Who Is Blind
By Pamela A. Richmond, PhD, and Carlos Diaz
I am a social work faculty member serving on the Americans With Disabilities Act advisory board at Colorado State University-Pueblo. The committee is comprised of individuals who make recommendations to the president regarding disability services on campus. When a senior social work student named Carl wanted to do an independent study focusing on disability issues, it made sense that I would supervise his work. However, being a new faculty member at the university, I did not have Carl in any previous courses. In fact, I had only met him once prior to our initial independent study meeting. The only information I knew about Carl is that he is a nontraditional student and blind.
Because I am a firm believer in the relational teaching philosophy that values "mutual engagement," "mutual empathy," and "mutual empowerment" (Edwards & Richards, 2002, p. 33) between educators and students, I was eager to meet with Carl. The purpose of our early meetings was not only to map out Carl's course work for the semester but also to provide an opportunity for us to get to know each another.
During our conversations, Carl shared that he had his vision until his 30s when he lost his eyesight in an accident. I mentioned to Carl that the first time I was scheduled to have a student who was blind in my class (years ago) I contacted my brother, a vocational and rehabilitation counselor who works with clients who are visually impaired and legally blind, to ensure that I "did things right" and did not inadvertently behave in an insensitive manner. What resonated with Carl and me during our conversations were the actions that are and are not helpful in the classroom to a student who is blind. Thus, the development of an idea for an article was born—an article on the dos and don'ts in the classroom for instructors in assisting a student who is blind.


Other Social Work News...
New Law Will Allow Treatment in Hospice
MSNBC reports that a new law will allow Medicare and Medicaid patients to receive treatment while they are in hospice care.
The Boy With No Name
According to The New York Times, years of living without a legal name in foster care, homeless shelters, and public housing didn't dampen this young man's spirit and creativity.
Renaming Bipolar Disorder in Children
The Los Angeles Times reports differing opinions on whether renaming bipolar disorder in children will clarify diagnosis and treatment or muddy the waters.
Attacks in China Raise Questions About Mental Health Treatment
According to The Wall Street Journal, mental health experts are asking whether the lack of adequate mental health treatment in China is linked to recent attacks on children.


Ask the Expert

Have a question you want answered by one of our social work experts? Send your question to
SWTeditor@gvpub.com
and it may be featured in an upcoming e-newsletter or print issue.


Advertising Opportunities
Have a product or service you want to market to social work professionals, or an open position that you need to fill quickly? Social Work Today offers many flexible advertising programs designed to maximize your results. From print advertising to E-newsletter sponsorships, Web site advertising to direct mail opportunities, Social Work Today helps achieve your goals.

E-mail our experienced account executives today for more information or call 800-278-4400!

AlliedHealthCareers.com is the premier online resource to recruit social work professionals. Post your open positions, view resumes and showcase your facility's offerings all at AlliedHealthCareers.com!

To unsubscribe from this mailing list, simply send a message to SWT_Newsletter@gvpub.com with "Unsubscribe" in the subject line.

To change your e-mail address, please visit our Web site to unsubscribe your old address and sign up with your new one.