In This Issue...




Recently in Social Work Today...
Treating Child Abuse Trauma With EMDR
Learn about one of the most successful treatments for survivors of child abuse trauma. Read more »
Celiac Disease — What Social Workers Need to Know
This disease can cause both physical and emotional symptoms. Know what to look for and educate clients about a condition that is easily treatable through dietary changes. Read more »
The Limits of Professional Competence
Social workers need to know when they are best suited to help clients vs. when it's best for the client to seek services elsewhere. Keeping updated on information in the field can be helpful, but being aware of when to step away from a situation is also vital. Read more »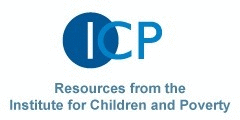 Continuing Education
Social Work Today's CE program has offered hundreds of social workers from across the country the opportunity to earn CEs from the comfort of their homes or offices.
Simply read an issue of the magazine, complete the online exam or the printed exam published in the magazine, and earn 2 CE credits! PLUS you have the opportunity to earn CE credits from past issues, too! See what all the talk is about—visit www.SocialWorkTodayCE.com today for more information!



Gift Shop
Whether you're searching for yourself or for gifts to give professional colleagues, show your professional pride with quality social work themed items like shirts, coffee mugs, tote bags, mouse pads and more. It's easy and affordable on the Social Work Today online Gift Shop. Check out our secure online shop today or call toll-free 877-809-1659 for easy and fast ordering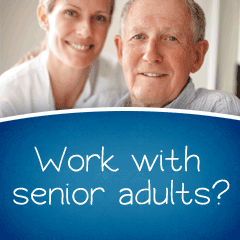 Editor's E-Note

Last year, Social Work Today published an article evaluating children's advocacy centers (CACs) where social workers, law enforcement officials, prosecutors, medical staff, and other human services personnel work together to investigate allegations of child abuse and provide comprehensive support services to victims and their families. This year, we are revisiting the CAC system and going a step further to analyze the evolution of this proven method and how it has been replicated in creative ways around the country, even internationally, to meet specific community needs.
With the turbulent economy affecting the entire nonprofit sector, the National Children's Alliance conducted a survey of its members to determine what the impact has been on local chapters, centers, and affiliates and what kinds of creative approaches these organizations and individuals have used to respond to the unexpected financial challenges. The survey found that 30 states are experiencing budget cuts in child protective services, requiring innovative thinking when it comes to maintaining the multidisciplinary team approach to child abuse intervention and prevention.
This month's E-News Exclusive reports on the creative ways CACs are extending their services domestically and internationally despite an economy still struggling to climb out of a recession.
We welcome your comments at SWTeditor@gvpub.com.
Become a Social Work Today Facebook fan at www.SocialWorkToday.com.
— Marianne Mallon, editor


E-News Exclusive

Children's Advocacy Centers Get Creative in a Tough Economy
By Teresa Huizar and Mathias Heck
One creative response of children's advocacy centers (CACs) to a changing economy has been to co-locate formerly independent CACs with other agencies. The Safe Horizon Jane Barker Brooklyn Child Advocacy Center (JBCAC) in New York has housed its multidisciplinary team approach (MDT) that includes law enforcement, child protective services, prosecutors, mental health services, medical professionals, victim advocacy services, and the CAC under one roof, thus decreasing the cost of overhead for each team member.
After five years of planning, the JBCAC opened in 1996 as the nation's first urban, co-located CAC. As stated by Gena Diacomanolis, senior director of the JBCAC, "Co-location has allowed for the many members of our multidisciplinary team to collaborate in responding to allegations of child abuse in regards to evidence collection, conducting forensic interviews and evaluations, and making vital decisions about the cases at hand. The children and the nonoffending members of their families are ultimately ensured as little trauma and negative impact as possible."


Other Social Work News...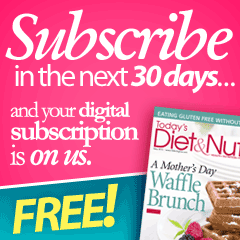 Turning on to New Research on Hallucinogens
The New York Times reports that scientists have won permission to once again study the hallucinogen psilocybin for its potential in treating psychiatric problems and illuminating the nature of consciousness.
Recognizing Depression in Older Adults
Accordingly to the Los Angeles Times, depression in older adults is a condition that can be treated if the signs and symptoms are properly recognized and not just assumed to be a normal part of aging.
TV Program Studied for Portrayal of Drug Culture
National Public Radio reports that HBO's show The Wire is being studied in college classrooms for its realistic portrayal of drug culture and its far-reaching influence.
Researcher Inspired by Dalai Lama to Study Compassion, Happiness
The Chicago Tribune reports on a Wisconsin neuroscientist with ties to the Dalai Lama, who is studying positive emotions such as kindness, compassion, and happiness.


Ask the Expert
Have a question you want answered by one of our social work experts? Send your question to
SWTeditor@gvpub.com
and it may be featured in an upcoming e-newsletter or print issue.


Advertising Opportunities
Have a product or service you want to market to social work professionals, or an open position that you need to fill quickly? Social Work Today offers many flexible advertising programs designed to maximize your results. From print advertising to E-newsletter sponsorships, Web site advertising to direct mail opportunities, Social Work Today helps achieve your goals.

E-mail our experienced account executives today for more information or call 800-278-4400!

AlliedHealthCareers.com is the premier online resource to recruit social work professionals. Post your open positions, view resumes and showcase your facility's offerings all at AlliedHealthCareers.com!

To unsubscribe from this mailing list, simply send a message to SWT_Newsletter@gvpub.com with "Unsubscribe" in the subject line.

To change your e-mail address, please visit our Web site to unsubscribe your old address and sign up with your new one.