In This Issue...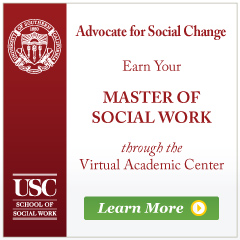 Recently in Social Work Today...
Transitioning Social Work Leaders — The New Educational Challenge
Emerging leaders share their thoughts on what needs to happen to strengthen the future of the profession. Read more »
Communication Partners for Older Adults
For an elder whose communications skills are compromised, a communication partner can improve quality of life. Read more »
Male Survivors of Childhood Sexual Abuse — Looking Through a Gendered Lens
Social workers specializing in this area explain how a male survivor's experience can differ from that of a female survivor of childhood sexual abuse. Read more »



Continuing Education
Social Work Today's CE program has offered hundreds of social workers from across the country the opportunity to earn CEs from the comfort of their homes or offices. For 2011, we've added 22 new courses and two new membership packages that allow you to pay in advance for 10 or 20 credit hours' worth of courses!

Simply read an issue of the magazine, complete the online exam or the printed exam published in the magazine, and earn 2 CE credits! PLUS, you have the opportunity to earn CE credits from past issues, too! See what all the talk is about. Visit www.SocialWorkTodayCE.com today for more information!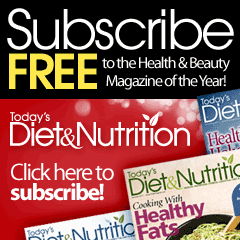 Editor's E-Note
During the campaign and subsequent election of the country's first African American president, Barack Obama, we heard many conversations that included the term "postracial." Different people have different understandings of what that term means as well as varying beliefs on whether we actually have achieved a postracial society and whether a postracial society can ever exist. Some speculate that, as a nation, we tired of the issue of race and that after the election of President Obama, we would no longer need to talk about the obstacles that can exist in a society because of race.
Many people believed or hoped that Obama's election would change the way we experience race in this country. Whether that has actually happened is an important conversation that deserves far more time, depth, and discussion than this platform allows, but it is one that needs to continue. While that conversation continues, social workers in urban school settings still face the beliefs and realities that contribute to the tragic statistics on violence among African American youths shared by the authors of this month's exclusive. The authors advocate the need for social workers to better understand the cultural context in which this violence is occurring to provide effective crisis interventions and mental health counseling.
We welcome your comments at SWTeditor@gvpub.com. Visit our website at www.SocialWorkToday.com and join our Facebook page.
— Marianne Mallon, editor


E-News Exclusive
Culture, Violence, and African American Youths
By JoAn Preston Burson, PhD, ACSW, and Loretta Young Wright, EdD, MSW
Homicide is the leading cause of death among African American males aged 10 to 24 in the United States, according to 2009 statistics from the Centers for Disease Control and Prevention (CDC). In 2010, the CDC found that among homicide victims in that age group, 84% were killed with a firearm.
The city of Chicago has experienced a shocking increase in youth violence, particularly among African American and Hispanic populations. In the period of 2008 to 2009, 32 children attending Chicago public schools were killed. In 2009 to 2010, 27 Chicago public school students died due to violence, according to the Loyola Public Interest Law Reporter.
While youths killed by violence is a national crisis with no easy solution, it has had a particularly negative effect on Chicago's inner city population. Because the victims and perpetrators of the violence are so young, schools have suffered as much as families and communities when it comes to the losses.


Other Social Work News...

Best Laid Plans for Emergency Evacuations Have Flaws
Whether in Japan, New Orleans, or Three Mile Island, officials are realizing they must resist "emergency macho" and think carefully about the safety of emergency evacuation plans, according to The New York Times.
FDA Takes Another Look at Electric Shock Therapy Risks
For better or worse, the FDA is reexamining the risk/benefit ratio of electric shock therapy for some patients with intractable depression, according to the Los Angeles Times.
No Easy Answers to Improving Healthcare, but Better Communication Is a Start
Research studies show that more efficient and effective communications among providers means better healthcare, reports The Seattle Times.
University Dance Routine Criticized by Mental Health Advocates
The mother of a teenager with mental illness and the National Alliance on Mental Illness cite insensitivity of a university competitive dance team for costumes ridiculing people with mental illness, according to the Chicago Tribune.


Advertising Opportunities
Have a product or service you want to market to social work professionals, or an open position that you need to fill quickly? Social Work Today offers many flexible advertising programs designed to maximize your results. From print advertising to e-newsletter sponsorships, website advertising to direct mail opportunities, Social Work Today helps achieve your goals.
E-mail our experienced account executives today for more information or call 800-278-4400!
AlliedHealthCareers.com is the premier online resource to recruit social work professionals. Post your open positions, view resumes and showcase your facility's offerings all at AlliedHealthCareers.com!


Gift Shop
Whether you're searching for yourself or for gifts to give professional colleagues, show your professional pride with quality social work themed items like shirts, coffee mugs, tote bags, mouse pads and more. It's easy and affordable on the Social Work Today online Gift Shop. Check out our secure online shop today or call toll-free 877-809-1659 for easy and fast ordering.