In This Issue...


Recently in Social Work Today...
Innovations for Aging in Place
Home sweet home is where most people prefer to remain as they age. Read about the technological advances that may make it easier. Read more »
What's in a Name?
A psychologist discusses why workers should not refer to their elder patients by first name.
Read more »
Thinking Globally, Acting Locally
Globalization is reshaping many professions, and social work is no exception. Increasingly, social workers are recognizing the importance of incorporating an international perspective into their practice, research, or educational activities. Read more »



Continuing Education
Social Work Today's CE program has offered hundreds of social workers from across the country the opportunity to earn CEs from the comfort of their homes or offices. For 2011, we've added 22 new courses and two new membership packages that allow you to pay in advance for 10 or 20 credit hours' worth of courses!

Simply read an issue of the magazine, complete the online exam or the printed exam published in the magazine, and earn 2 CE credits! PLUS, you have the opportunity to earn CE credits from past issues, too! See what all the talk is about. Visit www.SocialWorkTodayCE.com today for more information!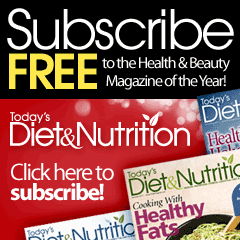 Editor's E-Note
Some critics claim that Michelle Obama is trying to exert too much control over Americans' nutrition, eating, and exercise patterns, among other things, but I wish there had been the same vigorous campaign to curb obesity during my childhood. At the time, research and knowledge did not permeate the culture as it does now, proving the undeniable link between physical and mental health and, further, the mind/body/spirit connection.
If you think obesity is not a social work issue, you are wrong. It is an issue of individual well-being and public health, and those are not only social work issues but multidisciplinary healthcare concerns. Much like "it takes a village to raise a child," it will take many disciplines to effect the cultural sea change that will begin to reduce our adiposity as well as its related mental health problems.
This month's E-News Exclusive looks at the critical link between obesity and mental health. It discusses a nursing study, but don't dismiss it because it is not from a social work researcher. It makes a clear and cogent case for all healthcare disciplines to work together to try to prevent obesity before it takes root in our adult behavior patterns.
We welcome your comments at SWTeditor@gvpub.com. Visit our website at www.SocialWorkToday.com, and join our Facebook page.
— Marianne Mallon, editor


E-News Exclusive
The Obesity/Mental Health Link: A Multidisciplinary Healthcare Challenge
The mental health of children who are obese should be a primary focus of researchers studying childhood obesity, according to Christine Calamaro, PhD, CRNP, an assistant professor at the University of Maryland School of Nursing.
 "My interest in this is not just about the weight of our kids anymore," explains Calamaro, a research scientist in pediatric nursing. "It is about all the problems associated with obesity. When you start talking about adolescents [emerging] into adulthood, you have to consider comorbidities such as depression and diabetes."
In the past 40 years, the number of children who are obese has increased fourfold, according to the National Institutes of Health (NIH), now affecting 17% of children and adolescents aged 2 to 19.
Recent research on children who are obese has focused on a link between a lack of sleep duration or quality of sleep.
"We know there is a link, but what are the things causing it?" asks Calamaro.


Other Social Work News...

Minding the Mind-Heart Connection
According to the Los Angles Times, medicine is paying more attention to the mind-heart connection but must devise more effective ways than physicians' advice of "lose weight and exercise" to help patients with depression.
Self-Injury Videos a Risk to Troubled Adolescents
The Denver Post shares an Associated Press report on a study of YouTube self-injury videos and their dangers to those at-risk for mental illness.
Psychotherapy Can Help With Chronic Fatigue Syndrome
According to The New York Times, a study shows that psychotherapy combined with a gradual increase in exercise can significantly benefit individuals with chronic fatigue syndrome.
More Than One Half of States Do Not Comply With Mental Health Gun Laws
NPR.org shares an Associated Press review of post-Virgina Tech gun laws showing that few states are compliant.


Advertising Opportunities
Have a product or service you want to market to social work professionals, or an open position that you need to fill quickly? Social Work Today offers many flexible advertising programs designed to maximize your results. From print advertising to e-newsletter sponsorships, website advertising to direct mail opportunities, Social Work Today helps achieve your goals.
E-mail our experienced account executives today for more information or call 800-278-4400!
AlliedHealthCareers.com is the premier online resource to recruit social work professionals. Post your open positions, view resumes and showcase your facility's offerings all at AlliedHealthCareers.com!


Gift Shop
Commemorate National Professional Social Work Month in March by ordering something cool yourself or for a deserving professional colleague today! Show your professional pride throughout March and beyond with quality social work-themed items like shirts, coffee mugs, tote bags, mouse pads and more. It's easy and affordable on the Social Work Today online Gift Shop. Check out our secure online shop today or call toll-free 877-809-1659 for easy and fast ordering.