In This Issue...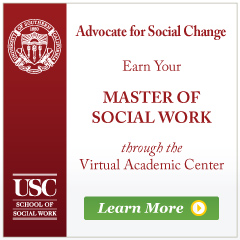 Recently in Social Work Today...
Pause Before Posting — Using Social Media Responsibly
An explosion of social media use requires social workers to fully understand their professional risks, ethical concerns, and potential fallout. Read more »
10 Dedicated and Deserving Social Workers
Social Work Today proudly presents the 10 finalists nominated by our readers—their colleagues and coworkers. Read more »
The Healthcare Reform Puzzle — How Does Social Work Fit?
The Patient Protection and Affordable Care Act will bring changes for many Americans. How will it affect your clients and your work? Read more »



Continuing Education
Social Work Today's CE program has offered hundreds of social workers from across the country the opportunity to earn CEs from the comfort of their homes or offices. For 2011, we've added 22 new courses and two new membership packages that allow you to pay in advance for 10 or 20 credit hours' worth of courses!

Simply read an issue of the magazine, complete the online exam or the printed exam published in the magazine, and earn 2 CE credits! PLUS, you have the opportunity to earn CE credits from past issues, too! See what all the talk is about. Visit www.SocialWorkTodayCE.com today for more information!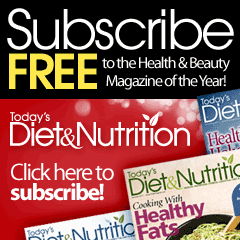 Editor's E-Note

Mental health professionals are well aware that the stigma of seeking mental health services still exists. While public awareness of the importance of mental health in overall well-being has likely improved, fear and misunderstanding still discourage individuals from seeking help and prevent family and friends from encouraging or sometimes insisting that loved ones receive mental health services. We need only look to the events in Tucson last month to see how harmful the failure to obtain appropriate and timely mental health services can be.
Overcoming the stigma of seeking mental health services is a positive step on a path to better health, a path that clinicians should make as easy and comfortable as possible. This month's E-News Exclusive is written by a therapist who has found that what may seem to be an insignificant detail in the therapist's office can make a difference in the way a client perceives the relationship with the therapist in terms of availability, engagement, and authenticity.
We welcome your comments at SWTeditor@gvpub.com. Visit our website at www.SocialWorkToday.com and join our Facebook page.
— Marianne Mallon, editor


E-News Exclusive
New Reflections From the 'Other Side of the Desk'
By Julie A. Niven, LCSW, DCSW, MAC
In October 2002, Social Work Today published the article "Reflections From the 'Other Side of the Desk'" by Lloyd L. Lyter, PhD. The article described a day when Lyter returned from an office errand and found a long-time client sitting behind his desk. He invited the client to remain at his desk through the session while Lyter took the customary client chair. He described how the different placements seemed to promote the client while diminishing his own experience. Lyter suggested that such an experience is valuable to both broaden the clinician's awareness as well as to the therapeutic work itself.
Over the span of my career, I have occupied a variety of office spaces. In many ways, they have all been similar. Each contained a desk, a desk chair, and one or two chairs for clients. Beginning in graduate school, I was trained to sit at a desk with the client seated alongside or most often across from the desk. Over the course of almost 15 years, no supervisor or colleague ever suggested I organize the office seating arrangement any other way.


Other Social Work News...

Military Mental Health Screenings Reduce Postdeployment Psychiatric Problems
The Los Angeles Times reports that soldiers' predeployment mental health screenings helps reduce psychiatric or behavioral problems by more than three quarters.

Mental Health Cuts Opposed in Wake of Recent Killings
The Boston Globe reports that reduction of the number of state psychiatric beds is in question after mental health workers were killed.

After Tucson Shootings, Johns Hopkins Psychiatrist Speaks on Attitudes Toward Mental Illness
NPR.org interviews Larry Wissow, MD, MPH, on the stigma of mental illness and helping individuals exhibiting symptoms get the help they need.

U.S Researchers Find Newer Antipsychotic Drugs Overused
MSNBC reports on a study showing that newer, atypical antipsychotic medications may be used inappropriately.


Advertising Opportunities
Have a product or service you want to market to social work professionals, or an open position that you need to fill quickly? Social Work Today offers many flexible advertising programs designed to maximize your results. From print advertising to e-newsletter sponsorships, website advertising to direct mail opportunities, Social Work Today helps achieve your goals.

E-mail our experienced account executives today for more information or call 800-278-4400!

AlliedHealthCareers.com is the premier online resource to recruit social work professionals. Post your open positions, view resumes and showcase your facility's offerings all at AlliedHealthCareers.com!

To unsubscribe from this mailing list, simply send a message to SWT_Newsletter@gvpub.com with "Unsubscribe" in the subject line.

To change your e-mail address, please visit our website to unsubscribe your old address and sign up with your new one.


Gift Shop
Commemorate National Professional Social Work Month in March by ordering something cool yourself or for a deserving professional colleague today! Show your professional pride throughout March and beyond with quality social work-themed items like shirts, coffee mugs, tote bags, mouse pads and more. It's easy and affordable on the Social Work Today online Gift Shop. Check out our secure online shop today or call toll-free 877-809-1659 for easy and fast ordering.