In This Issue...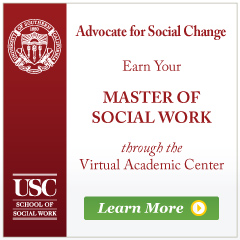 Recently in Social Work Today...
The Legacy of Addictions — A Form of Complex PTSD?
Do the trauma symptoms of adult children of alcoholics resemble those of individuals with complex PTSD? If so, what are the implications for treatment? Read more »
Home Safe Home — Creating a Dementia-Friendly Environment
Modifications to the home environment, daily lifestyle, and better understanding of the physical, cognitive, and emotional needs of individuals with dementia can decrease risk and improve quality of life. Read more »
What Is Old Age For?
If aging and old age do include important affirmative elements needed for a normal, healthy human life, then we have to ask: What is old age for? Read more »



Continuing Education
Social Work Today's CE program has offered hundreds of social workers from across the country the opportunity to earn CEs from the comfort of their homes or offices. For 2011, we've added 22 new courses and two new membership packages that allow you to pay in advance for 10 or 20 credit hours' worth of courses!

Simply read an issue of the magazine, complete the online exam or the printed exam published in the magazine, and earn 2 CE credits! PLUS, you have the opportunity to earn CE credits from past issues, too! See what all the talk is about—visit www.SocialWorkTodayCE.com today for more information!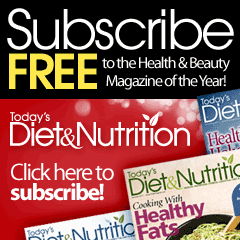 Editor's E-Note

Even social workers who do not specialize in long-term care have likely visited relatives or friends in nursing homes or other long-term care settings.
Most of us are aware of the sights and sounds in these environments and know that they can often be places that fall short of the ideals we may have of a happy, healthy old age.  But maybe we are missing the boat when we don't realize that every long-term care facility resident is an artist in a sense, engaging in the art of aging. Coping with chronic physical and/or mental illness, impaired mobility or memory, loss of independence, and separation from and loss of family and friends are just some of the challenges residents face in long-term care settings.
Individuals who can finesse those challenges and maintain a certain joy, gratitude, wisdom, and humor about this time in their lives are indeed artists of a special kind. My guess is that they are probably benefiting from palliative care, a philosophy of care in which the physical, emotional, and spiritual comfort of the resident is of utmost concern. Residents are recognized in their wholeness and by addressing their concerns in ways consistent with the values and preferences of the resident, social workers can help enhance the nursing home resident's quality of life, which is the primary goal of palliative care.
Read more about palliative care in our E-News Exclusive written by Mercedes Bern-Klug, PhD, MSW, a John A. Hartford faculty scholar, associate professor at the University of Iowa (UI) School of Social Work, and director of the UI Aging Studies Program.
Our best wishes to you and your families for a happy, healthy 2011! We welcome your comments at SWTeditor@gvpub.com or on our Facebook page.
— Marianne Mallon, editor


E-News Exclusive

Palliative Care in Long-Term Care Settings: Resources for Social Workers
By Mercedes Bern-Klug, PhD, MSW
I have a magnet on my file cabinet that reads "Youth is a gift; old age is an art." The quote inspires me because I believe that the social work profession has much to offer older adults who are perfecting the art of aging. As a social work researcher who focuses on long-term care issues, my goal is to use the power of research and the values of social work to build the knowledge base that can enhance the experience of living with advanced chronic illness, especially for people living in nursing homes.
While people of any age can experience advanced chronic illness, most who do are older adults. As a social worker, I understand the experience of older adulthood and advanced chronic illness from a systems perspective (nursing home residents, family, and staff), a person-in-environment perspective, and a strengths perspective. I am a strong supporter of the philosophy and practice of palliative care in long-term care settings because a palliative approach enhances residents' dignity and self-determination. A palliative approach to long-term care is consistent with the core values of social work.


Other Social Work News...
The High Cost of Eating Disorders
The New York Times reports on the hospitalizations, multidisciplinary care, and family therapy often needed to treat eating disorders.
Studies Show ADHD a Risk Factor for Criminal Behavior
MSNBC reports on research that indicates ADHD puts adults at higher risk for involvement in criminal activity.
With One Psychiatrist for Every 400,000, Lay Therapists Help India
According to npr.org, mental illness ranks low in importance compared with other illnesses in India, but lay therapists may offer a solution.
Mindfulness-Based Cognitive Therapy Fares Well Compared With Antidepressants
According to the Los Angeles Times, a recent study shows meditation is as effective as medication in preventing depression relapse.


Advertising Opportunities
Have a product or service you want to market to social work professionals, or an open position that you need to fill quickly? Social Work Today offers many flexible advertising programs designed to maximize your results. From print advertising to e-newsletter sponsorships, website advertising to direct mail opportunities, Social Work Today helps achieve your goals.

E-mail our experienced account executives today for more information or call 800-278-4400!

AlliedHealthCareers.com is the premier online resource to recruit social work professionals. Post your open positions, view resumes and showcase your facility's offerings all at AlliedHealthCareers.com!

To unsubscribe from this mailing list, simply send a message to SWT_Newsletter@gvpub.com with "Unsubscribe" in the subject line.

To change your e-mail address, please visit our website to unsubscribe your old address and sign up with your new one.


Gift Shop
Whether you're searching for yourself or for gifts to give professional colleagues, show your professional pride with quality social work themed items like shirts, coffee mugs, tote bags, mouse pads and more. It's easy and affordable on the Social Work Today online Gift Shop. Check out our secure online shop today or call toll-free 877-809-1659 for easy and fast ordering