Other Social Work News…
A Second Chance
A Los Angeles County program returns abused children to their troubled homes, emphasizing better parenting over foster care. What are the risks?
Writing What's Wrong
An Iowa program helps people with physical and mental illness by encouraging them to write about their experiences.
Addiction a Medical, Not Moral, Issue Says New Drug Official
The new No. 2 in command at the Office of National Drug Control Policy is on a mission to end the "war on drugs" and champion the science that has demonstrated that addiction is a medical, not moral, issue.
Asperger's an Asset in Certain Jobs
Certain jobs require skills that some individuals with Asperger's syndrome excel in.
Continuing Education
Social Work Today's CE program has offered hundreds of social workers from across the country the opportunity to earn CEs from the comfort of their homes or offices.
Simply read an issue of the magazine, complete the online exam or the printed exam published in the magazine, and earn 2 CE credits! PLUS you have the opportunity to earn CE credits from past issues, too! See what all the talk is about—visit www.SocialWorkTodayCE.com today for more information!
Gift Shop
Whether you're searching for yourself or for gifts to give professional colleagues, show your professional pride with quality social work themed items like shirts, coffee mugs, tote bags, mouse pads and more. It's easy and affordable on the Social Work Today online Gift Shop. Check out our secure online shop today or call toll-free 877-809-1659 for easy and fast ordering.
Ask the Expert
Have a question you want answered by one of our social work experts? Send your question to SWTeditor@gvpub.com and it may be featured in an upcoming e-newsletter or print issue.
Editor's E-Note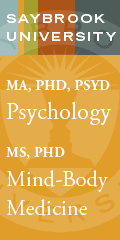 Having just celebrated the 2009 holiday season, many of your elder clients may be sharing with you happy memories of gatherings with beloved family members. Others, however, may be tearful and angry about family members who appear to be managing an individual's care but in fact are exploiting the familial relationship with an older adult who depends on them. The reality may be that the apparent "caregiver" is financially dependent on and exploiting the vulnerable elder.
Our E-News Exclusive reports on the shameful exploitation of older adults who may or may not be aware that they are being taken advantage of by family members or others who are or appear to be their caregivers. The author is a professor of social work and former deputy attorney general and assistant district attorney in Lackawanna County, Pa., who has been concerned with special needs populations throughout his legal career.
Please visit our Web site at www.SocialWorkToday.com and become a fan of Social Work Today on Facebook! We welcome your comments at SWTeditor@gvpub.com.
— Marianne Mallon, editor
E-News Exclusive
Elder Exploitation — Tarnish on the 'Golden Years'
By Ronald W. Costen, PhD
It is no secret that the American population is aging. Between 1950 and 2000, the total U.S. population increased by 87%, while the 65-and-older population grew by 188% and the 85-and-above population increased by 635%. Those living into the seventh, eighth and ninth decades of life often do so with multiple chronic health conditions, limitations, and disabilities. Data from the U.S. Administration on Aging published in "A Report to the Nation on Trends in Health Security" indicates that the majority of those aged 50 and older live with one or more chronic conditions, disabilities, or limitations in their ability to function. It is estimated that 70% of those aged 50 to 64 and 96% of those aged 85 and older have one or more chronic limiting health conditions.
During the last decades, increasing numbers of older adults have been diagnosed with neurological disease, which impacts every aspect of older adults' lives. Alzheimer's disease and other dementias have significantly affected the aging population as longevity has increased. According to the Alzheimer's Association 2009 Alzheimer's Facts and Figures Report, an estimated 5.3 million Americans of all ages have Alzheimer's. The report also states that as death rates for heart disease, breast and prostate cancer, and stroke dropped between 2000 and 2006, the death rate for Alzheimer's increased by 47.1%.
Recently in
Social Work Today…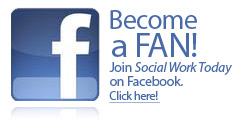 Cognitive Camouflage — How Alzheimer's Can Mask Mental Health Conditions
Symptoms of Alzheimer's disease are often similar to symptoms of some mental health conditions such as depression and anxiety. How do you sort it all out? Read more
Family Acceptance Project — Helping LGBT Youths
A California social worker's research into how family behaviors affect LGBT youths may soon transform how social service professionals promote these youths' health and well-being. Read more
Case of Glorya and Sid
Now in their early 40s, Glorya and Sid are angry at their lack of desire for any kind of sexual intimacy and sharing. They are articulate, intelligent, competent professionals. Read more

Advertising Opportunities
Have a product or service you want to market to social work professionals, or an open position that you need to fill quickly? Social Work Today offers many flexible advertising programs designed to maximize your results. From print advertising to E-newsletter sponsorships, Web site advertising to direct mail opportunities, Social Work Today helps achieve your goals.

E-mail our experienced account executives today for more information or call 800-278-4400!

AlliedHealthCareers.com is the premier online resource to recruit social work professionals. Post your open positions, view resumes and showcase your facility's offerings all at AlliedHealthCareers.com!

To unsubscribe from this mailing list, simply send a message to SWT_Newsletter@gvpub.com with "Unsubscribe" in the subject line.

To change your e-mail address, please visit our Web site to unsubscribe your old address and sign up with your new one.