"For doctors, patients and public policymakers to ever come to a consensus on healthcare, we need to educate ourselves on and agree upon the interventions that evidence and experience have proved to be beneficial—or we will be forever linked to a healthcare system that does too much for those who don't need it and not enough for those who do."

— Pamela M. Davis, MD, a family physician and director of the family medicine residency program at Northridge Hospital Medical Center, as reported in the Los Angeles Times



Radiology's Changing Competitive Dynamic


An article on Naplesnews.com explains how a Florida radiology group lost one contract and gained another, being displaced by a teleradiology group while displacing another.



Study Questions Brachytherapy for Breast Cancer


The study, according to a New York Times piece, found breast cancer patients who underwent brachytherapy were about twice as likely to have a mastectomy in the following five years compared with those who received whole-breast radiation, questioning brachytherapy's effectiveness in treating the cancer.



Docs With Financial Interest Order More Negative Scans


Patients referred for studies by physicians who owned the scanning equipment had many more negative scans than those referred by doctors without such financial interest, according to a study presented at RSNA 2011. According to a MedPage Today article on the study, this difference amounted to an 86% increase in negative scans for doctors who owned the scanning systems.



Radiology Today's online gift shop features a wide variety of items for radiology professionals. Choose from
t-shirts, journals, clocks, buttons, mouse pads, and much more! Check out our secure online shop today or call toll-free 877-809-1659 for easy and fast ordering.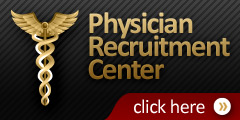 RSNA is a valuable weeklong marathon of education, technology, exhibit halls, meetings, and catching up with friends in the imaging community. It provides a full helping of current research and a look ahead at the coming year in the field, all of which the Radiology Today team will report on in the coming months. But this
e-newsletter isn't actually about that…

— Jim Knaub, editor



The Twelve Days of RSNA
By Jim Knaub

I hope you're home safely from RSNA 2011 and preparing for the holidays with your family. RSNA kind of blurs the transition from Thanksgiving to the hectic holiday season by injecting an even more hectic week in Chicago. If you're like many RSNA veterans I spoke with at McCormick Place, the buses, or in various lounges around the Windy City, the season doesn't really begin until you arrive home from Chicago.

In that blurred spirit (though not blurred by spirits), enjoy this RSNA carol.

Full Story »



Irreversible Electroporation


This interventional oncology procedure may provide a more precise alternative to radio-frequency ablation in some cancer patients. Read more »



Pediatric Imaging: Distraction Techniques Improve Patient Care


Children's Hospital of Pittsburgh employed some creative and kid-friendly techniques to distract patients from the reality of medical imaging. Not only did the facility see CT procedure volume increase 18%, but sedations for such procedures dropped 97% within two years. Read more »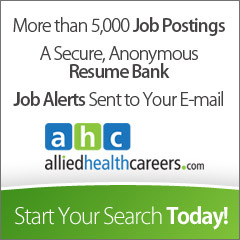 Chest Scans and Dose


Researchers have outlined strategies for how to optimize radiation dose for chest CT, a commonly performed exam and one that exposes some of the most radiosensitive organs in the human body. Read more »



ASTRO Reporter's Notebook


A summary of noteworthy news from the American Society for Radiation Oncology's annual meeting in October. Read more »



On the Case


Check out our original case study department, edited by radiologist Rahul V. Pawar, MD, DABR. Read more »

Also, you can check out the entire issue in the Radiology Today digital edition.




Have a product or service you want to market to radiology professionals or an open position that you need to fill quickly? Radiology Today offers many flexible advertising programs designed to maximize your results. From print advertising to
e-newsletter sponsorships, website advertising to direct mail opportunities, Radiology Today helps achieve your goals.

E-mail our experienced account executives today for more information or call
800-278-4400!

AlliedHealthCareers.com is the premier online resource to recruit radiology professionals. Post your open positions, view resumes and showcase your facility's offerings all at AlliedHealthCareers.com!



Radiology Today's Physician Recruitment Center (www.RadiologyToday.net/PRC) gives physician recruiters a powerful tool to satisfy their current needs. An ideal option for recruiters looking to fill partnership opportunities, academic appointments and hospital staff positions, the Physician Recruitment Center is visited regularly by radiologists and other imaging physicians during their frequent trips to our website for the best coverage of industry news and trends.

Call 800-278-4400 or e-mail sales@gvpub.com to post your opportunities and reach the qualified radiologists  who enjoy Radiology Today.