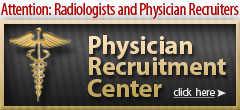 Radiology News From RSNA 2009…
Worth Repeating…
"All we are saying is, at age 40, a woman should make an appointment with her doctor and have a conversation about the benefits and harms of having a mammography now vs. waiting to age 50."
— Diana Petitti, MD, MPH is the vice chair of the U.S. Preventative Services Task Force
Gift Shop
Radiology Today's online gift shop features a wide variety of items for radiology professionals. Choose from t-shirts, journals, clocks, buttons, mouse pads, and much more! Check out our secure online shop today or call toll-free 877-809-1659 for easy and fast ordering.
Editor's E-Note

Like most of the radiology community, I'm back from RSNA, catching up on my work to clear the deck for the holidays, and putting plans in place for next year. Starting next month, Radiology Today will be printed monthly and offer a digital companion version to subscribers, including imaging professionals outside the United States.
We're excited about the changes and serving our valued readers even better in the coming year. At the same time, we don't want to rush through the holiday season. Take time to enjoy it with the people who matter most to you.
In case you didn't make it to RSNA, this month's e-newsletter provides some highlights from the meeting.
— Jim Knaub, editor
E-News Exclusive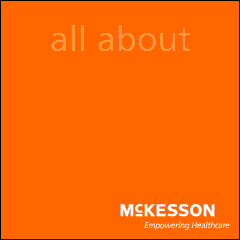 Disc Decompression Intervention Produces Longer Relief Than Conservative Therapy
Percutaneous disc decompression treatment for painful herniated discs kept patients pain free up to two years later, standard conservative therapy only helped patients in the short run, according to a study presented at RSNA 2009.
"Most protocols call for a minimal approach to initially treat a herniated disc," said Alexios Kelekis, MD, PhD, an assistant professor of interventional radiology at the University of Athens in Greece. "But by deflating the disc and giving the nerve root the space it needs, disc decompression solves the problem of root irritation and prevails in the long run."
In the November 16th issue of Radiology Today …
Partner Compensation
Improvements in technology and the growth of subspecialization have made income distribution more complicated than ever for radiology groups. Read More
Nuclear Medicine PACS: One Size Does Not Fit All
Assimilating nuclear medicine studies with PACS is no easy task. Facilities need to carefully consider their options when bringing the two together.
Read More
Radiology Today Interview With John C. Lipman, MD — The State of UFE Acceptance Today
Although uterine fibroid embolization has demonstrated consistently positive outcomes, many women still don't receive much information about it. A leading expert on the procedure hopes to change that.
Read More

Advertising Opportunities
Have a product or service you want to market to radiology professionals or an open position that you need to fill quickly? Radiology Today offers many flexible advertising programs designed to maximize your results. From print advertising to E-newsletter sponsorships, Web site advertising to direct mail opportunities, Radiology Today helps achieve your goals.
E-mail our experienced account executives today for more information or call 800-278-4400!
AlliedHealthCareers.com is the premier online resource to recruit radiology professionals. Post your open positions, view resumes and showcase your facility's offerings all at AlliedHealthCareers.com!
To unsubscribe from this mailing list, simply send a message to RT_Newsletter@gvpub.com with "Unsubscribe" in the subject line.
To change your e-mail address, please visit our Web site to unsubscribe your old address and sign up with your new one.