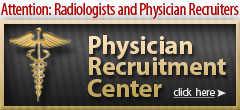 Worth Repeating…
"The bad news is that an estimated $700 billion is wasted annually. That's one third of the nation's healthcare bill. The good news is that by attacking waste we can reduce healthcare costs without adversely affecting the quality of care or access to care."
— Robert Kelley, vice president of healthcare analytics at Thomson Reuters, as reported by Reuters
Gift Shop
Radiology Today's online gift shop features a wide variety of items for radiology professionals. Choose from t-shirts, journals, clocks, buttons, mouse pads, and much more! Check out our secure online shop today or call toll-free 877-809-1659 for easy and fast ordering.
Editor's E-Note

A report from the American Society for Radiation Oncology pointed out a seeming disparity between the clinical data supporting brachytherapy and the procedure's growth in breast cancer patients. More than anything else, it seems to me that this study points out that there is a significant amount of art in the science of medicine.
— Jim Knaub, editor
E-News Exclusive
Science and Art in Medicine
Research from the University of Texas M. D. Anderson Cancer Center points out that the use of brachytherapy to treat breast cancer is growing despite unanswered questions about long-term outcomes, according to an article published on MedPage Today.
"Despite ongoing debate over long-term outcomes, breast brachytherapy has been rapidly incorporated into treatment of breast cancer," Thomas A. Buchholz, MD, told MedPage Today. "The availability of clinical evidence is less likely to be a major force in determining the diffusion of this new technology. Instead, nonclinical factors—such as public policy and socioeconomic factors—are likely to play an important role."
In the November 16th issue of Radiology Today …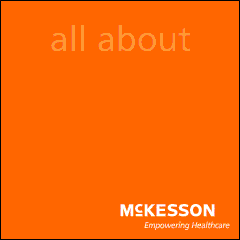 Gadolinium Contrast — Seeking a Better View of the Issue
Ever since gadolinium contrast was identified as a factor in the onset of nephrogenic systemic fibrosis, radiologists have been refining their dosage protocols. A couple of recent studies provide additional data for them to consider. Read more
Scanning in Pain — Sonographers Seek Relief From Job-Related Hazard
Despite attempts to reduce workplace injuries, the percentage of sonographers reporting job-related pain has grown. Read more
RBMs — Study Examines Their Impact on Utilization
RBMs reduce imaging utilization rates during the first year after implementation, but do they keep the rates down? A recent Georgetown University study sheds light on that question. Read more

Other Radiology News…
Breast and Prostate Screenings Yield Many False Positives
ABC News reports on two recent studies that suggest people may be receiving unnecessary treatment.
fMRI Can See What You're Thinking
CNN reports on a recent study that used fMRI to pull images from people's brains.
Waste in Healthcare System Is Significant
A new study by Thomson Reuters suggests that President Obama isn't exaggerating when he says reducing waste in our healthcare system can aid reform without affecting the quality of care.
Let's Make a Deal
The Washington Post reports that as prospects for healthcare legislation increase, more interests are trying to get a piece of the action.

Advertising Opportunities
Have a product or service you want to market to radiology professionals or an open position that you need to fill quickly? Radiology Today offers many flexible advertising programs designed to maximize your results. From print advertising to E-newsletter sponsorships, Web site advertising to direct mail opportunities, Radiology Today helps achieve your goals.
E-mail our experienced account executives today for more information or call 800-278-4400!
AlliedHealthCareers.com is the premier online resource to recruit radiology professionals. Post your open positions, view resumes and showcase your facility's offerings all at AlliedHealthCareers.com!
To unsubscribe from this mailing list, simply send a message to RT_Newsletter@gvpub.com with "Unsubscribe" in the subject line.
To change your e-mail address, please visit our Web site to unsubscribe your old address and sign up with your new one.