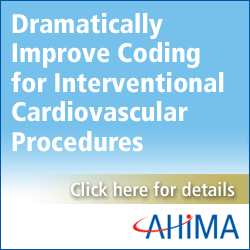 "The most important thing on any referral is the date of birth. The game is not finding things, it's can you improve mortality? And if you do find something, it's very hard for a doctor to say, 'Don't do anything.'"



— Radiologist Mark Klein, MD, on the overuse of screening tests in older Americans, as reported in The Washington Post



California Says No to Breast Density Notification


The Los Angeles Times reports on a piece of state legislation recently vetoed by Gov Jerry Brown that would have required doctors to notify women of their breast density, an important risk factor for cancer, when having mammograms.



Panel: Healthy Men Don't Need PSA Screening


The U.S. Preventive Services Task Force's recommendation is based on the findings from five well-controlled trials and concludes that the screening test doesn't save lives overall and often leads to unnecessary tests and treatments, according to The New York Times.



Study Links Speech Rec and Higher Error Rate


When breast imaging reports were generated utilizing speech recognition technology, they were nearly six times more likely to contain major errors compared with reports generated from more conventional dictation transcription methods, according to ScienceDaily's report on the study.


Radiology Today is mobile for iPhone, iPad and Android users! Visit www.radiologytoday.net/digital on your phone's browser to view the mobile version of this issue and bookmark us for future issues.



You will need Adobe Flash Player to view your digital issue. Go here for a free download.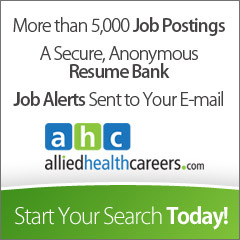 It's certainly not as simple as "rebooting" a patient's pacemaker after an MRI exam, but cardiologists at Johns Hopkins Hospital have developed a protocol that enables many patients with implanted cardiac devices to safely undergo MRI scans. MRI has traditionally been off limits to more than 2 million people in the United States with pacemakers or implanted defibrillators. A new study published in the October 4 issue of the Annals of Internal Medicine found that the protocol can make MRI an option for some patients with implanted cardiac devices, even if their devices are not the specific pacemaker models recently approved by the FDA for use in MR environments.

— Jim Knaub, editor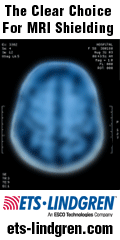 Protocol Allows Many Pacemaker Patients to Safely Undergo MRI

A protocol in which patients' pacemakers or defibrillators are reprogrammed to a "safe mode" before an MRI exam and then programmed back to their normal operating mode afterward—along with close monitoring during the exam—allowed MRI to be safely used in some patients with an implantable device.

"The guidelines we have published can be used to make MRI more available to people who could benefit from early detection of cancer and other diseases and for guiding surgeons during procedures," says Saman Nazarian, MD, an assistant professor of medicine at the Johns Hopkins University School of Medicine. "MRI is considered superior to CT scans in many clinical scenarios, especially for brain and spinal cord imaging."

More than 700 patients with implanted cardiac devices have safely undergone MRI exams at Johns Hopkins.

"We believe this is the largest prospective study of MRI in patients with implanted devices," Nazarian says.

Full Story »




Cutting-Edge Radiation Treatment


The authors of three Radiation Therapy Oncology Group trials recently spoke with Radiology Today about the studies and their significance. Read more »



Managing Mammography Priors


Read about one hospital's solution to managing mammography films in its move to digital breast imaging. Read more »



Imaging Traumatic Brain Injury


Researchers seek objective measures to an elusive problem plaguing many of our nation's military service members. Read more »



ICD-10 Readiness — Two Questions Your Facility Needs to Answer


Are your software vendors up to speed? Is it possible to estimate the project's cost? Read more »



Technology Update: Direct Digital Radiography


A look at some of the newest technology developments in the DR market. Read more »



On the Case


Check out our original case study department, edited by radiologist Rahul V. Pawar, MD, DABR. Read more »

Also, you can check out the entire issue in the Radiology Today digital edition.





Have a product or service you want to market to radiology professionals or an open position that you need to fill quickly? Radiology Today offers many flexible advertising programs designed to maximize your results. From print advertising to e-newsletter sponsorships, website advertising to direct mail opportunities, Radiology Today helps achieve your goals.

E-mail our experienced account executives today for more information or call
800-278-4400!

AlliedHealthCareers.com is the premier online resource to recruit radiology professionals. Post your open positions, view resumes and showcase your facility's offerings all at AlliedHealthCareers.com!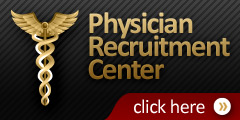 Radiology Today's Physician Recruitment Center (www.RadiologyToday.net/physicians) gives physician recruiters a powerful tool to satisfy their current needs. An ideal option for recruiters looking to fill partnership opportunities, academic appointments and hospital staff positions, the Physician Recruitment Center is visited regularly by radiologists and other imaging physicians during their frequent trips to our website for the best coverage of industry news and trends.

Call 800-278-4400 or e-mail sales@gvpub.com to post your opportunities and reach the qualified radiologists  who enjoy Radiology Today.




Radiology Today's online gift shop features a wide variety of items for radiology professionals. Choose from t-shirts, journals, clocks, buttons, mouse pads, and much more! Check out our secure online shop today or call toll-free 877-809-1659 for easy and fast ordering.