In This Issue...


Worth Repeating...
"We haven't solved every single problem with screening. We need to screen fewer people, screen the right people, and we don't have to treat every cancer we catch."
— Andrew Vickers, PhD, associate attending research methodologist at Memorial Sloan-Kettering Cancer Center, as quoted in The New York Times


Advertising Opportunities
Have a product or service you want to market to radiology professionals or an open position that you need to fill quickly? Radiology Today offers many flexible advertising programs designed to maximize your results. From print advertising to E-newsletter sponsorships, website advertising to direct mail opportunities, Radiology Today helps achieve your goals.
E-mail our experienced account executives today for more information or call 800-278-4400!
AlliedHealthCareers.com is the premier online resource to recruit radiology professionals. Post your open positions, view resumes and showcase your facility's offerings all at AlliedHealthCareers.com!
Radiology Today's
Physician Recruitment Center (www.RadiologyToday.net/physicians) gives physician recruiters a powerful tool to satisfy their current needs. An ideal option for recruiters looking to fill partnership opportunities, academic appointments and hospital staff positions, the Physician Recruitment Center is visited regularly by radiologists and other imaging physicians during their frequent trips to our website for the best coverage of industry news and trends. 

Call 800-278-4400 or email sales@gvpub.com to post your opportunities and reach the qualified radiologists  who enjoy Radiology Today.
To unsubscribe from this mailing list, simply send a message to RT_Newsletter@gvpub.com with "Unsubscribe" in the subject line.
To change your e-mail address, please visit our website to unsubscribe your old address and sign up with your new one.


Gift Shop
Radiology Today's online gift shop features a wide variety of items for radiology professionals. Choose from t-shirts, journals, clocks, buttons, mouse pads, and much more! Check out our secure online shop today or call toll-free 877-809-1659 for easy and fast ordering.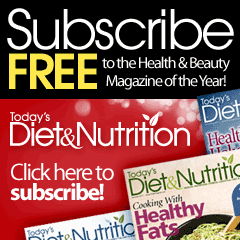 Editor's E-Note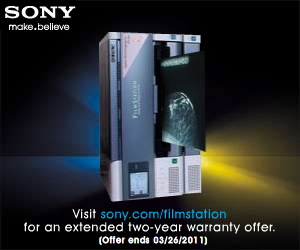 If it pans out, the idea of using chest CT scans taken for other reasons to identify people at high risk for cardiovascular disease makes great sense. Research on that topic is the subject of this month's E-News Exclusive. There's plenty of work to be done to prove its real value, but the ability to reduce both the volume of imaging exams and radiation dose patients receive would benefit patients and get more value out of healthcare expenditures. Getting more diagnostic information without ordering another round of imaging exams is a worthy objective.
— Jim Knaub, editor


E-News Exclusive

Can Incidental CT Scans Predict Heart Disease?
Using incidental findings from routine diagnostic CT, radiologists may be better able to identify people at high risk of cardiovascular disease, according to a new study appearing online and in the November issue of Radiology.
"The results of this study show that radiologists can predict cardiovascular disease fairly well using incidental findings of calcifications of the aortic wall on CT along with minimal patient information, such as age, gender, and the reason for the CT," says the study's lead author, Martijn J. A. Gondrie, MD, of the Julius Center for Health Sciences and Primary Care at the University Medical Center Utrecht in the Netherlands. "Ultimately, this easily executed extra risk stratification has the potential to reduce future heart attacks or other cardiovascular events."


Currently in Radiology Today…

Managing Dose
The industry is working to safeguard patients against radiation overexposure with improvements on radiation therapy and scanners and through better training. Read more »
Marketing Your Practice
It may be time for your radiology practice to shift from managing to building a business. Read more »
Healthcare or Childcare?
Women's imaging centers aren't in the childcare business, but many patients are beginning to expect such services when they show up for an exam. Read more »



Other Imaging News

Mammograms May Not Detect Tumors in Women in Their 40s
This article in the Chicago Tribune details a Stanford University study that found this standard screening test for breast cancer may not be effective for women in their 40s because a tumor and a patient's tissue may appear the same.
Benefits of Mammograms More Modest Than Originally Thought
According to this USA Today article, the benefits of a getting a mammogram may not be as good as originally thought.
Simplifying the Decision to Undergo Prostate Cancer Screening
The New York Times features this article highlighting how a man's PSA score at the age of 60 may predict his chances of dying from prostate cancer.



More Good News for Radiology Today Readers!
Coming this month to your inbox, our latest special digital supplement, "Preparing Radiology for ICD-10"!
Since hospitals and radiology practices are all affected by these changes, administrators and managers from across the radiology spectrum will benefit from this special report we're working on with the American Academy of Professional Coders (AAPC).
This special digital supplement is a resource that will provide decision makers and planners with radiology-specific details on each of the 16 steps the AAPC has prepared on how facilities should organize, plan, and implement key elements of a ICD-10 rollout, such as communications, system design, training, outcomes measurement, and compliance.
All subscribers will receive an e-mail alert when "Preparing Radiology for ICD-10" has been posted on our website.
Visit www.RadiologyToday.net/digitaleditions to read the digital edition of any 2010 issue.
Sponsored by