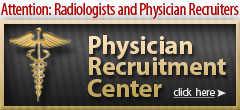 Worth Repeating…
"There's no free lunch here. Prevention will not pay for everything. But it's not as expensive as it looks at first blush."
— Michael J. O'Grady, a senior fellow at the National Opinion Research Center at the University of Chicago, as reported in The Washington Post
Other Radiology News…
Your Brain Knows What Music You Like
An MRI scan on writer and neurologist Oliver Sacks finds that his brain exhibits musical preferences even when he can't identify the music he's hearing, in this excerpt from PBS' Nova.
Medical Errors May Cause 200K Deaths
With all the recent talk about healthcare reform, CBS News reports on a new study that shines a light on an old problem.
Healthy Habits vs. Health Spending vs. Life Expectancy
Here's a comparison from The New York Times that looks at healthy habits and healthcare spending in relation to life span.
Preventive Care Offers Some Cost Reduction, but Is It Enough?
The Washington Post reports on new research that measures the potential savings associated with providing preventive services to chronically ill patients. How much money will be saved depends on who you ask.

Editor's E-Note


This month's E-News Exclusive points out that the medical radioisotope shortage still affects medical imaging. A half-dozen aging reactors that supply the world's medical isotope needs face scheduled or unscheduled temporary shutdowns, stressing the world supply. The long-term solution is creating a new domestic source of radioisotopes, which is why the medical imaging industry should stand behind the effort to create a new isotope supply like the solution being offered by the University of Missouri's Research Reactor. It's not a short-term solution because it won't come online before 2011, but a domestic supply deserves imaging's support.
— Jim Knaub, editor
E-News Exclusive
Medical Isotope Shortage Still Poses Significant Challenges
A recent SNM survey provides anecdotal evidence that the recent radiopharmaceutical supply shortage has affected patient care. For example, 75% of physicians are rescheduling patient tests by at least one day. In more than one out of three of these cases, tests have been delayed for longer than one month.
"In some cases, waiting even a day can severely impact care, especially if the condition is progressing rapidly," says Michael M. Graham, MD, PhD, president of SNM. "Getting information early on in the disease progression is critical and is one of the real benefits of molecular imaging."
Recently in
Radiology Today…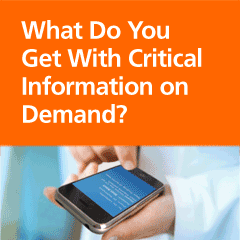 Scaling Down Proton Therapy — Fitting the Community Setting
The cost of proton therapy facilities has been prohibitively expensive for all but large academic and research facilities. However, that's beginning to change. Read more
Good Neighbors — Locating Emergency Departments and Imaging Departments Side by Side Saves Crucial Time
As in real estate, location is everything when it comes to getting patients from the emergency department to the imaging department in a timely manner. Read more
Functional Breast Imaging Modalities
In recent years, new breast screening tools have added to clinicians' diagnostic options. Now, the task of determining which options are best has begun. Read more
P4P — Will Pay for Performance Rebuild Radiology Compensation?
It seems likely that some additional pay-for-performance rules will be included in the proposed overhaul of the healthcare system. What no one knows yet is what types of rules will be brought to bear on radiology. Read more

Advertising Opportunities
Have a product or service you want to market to radiology professionals or an open position that you need to fill quickly? Radiology Today offers many flexible advertising programs designed to maximize your results. From print advertising to E-newsletter sponsorships, Web site advertising to direct mail opportunities, Radiology Today helps achieve your goals.
E-mail our experienced account executives today for more information or call 800-278-4400!
AlliedHealthCareers.com is the premier online resource to recruit radiology professionals. Post your open positions, view resumes and showcase your facility's offerings all at AlliedHealthCareers.com!
To unsubscribe from this mailing list, simply send a message to RT_Newsletter@gvpub.com with "Unsubscribe" in the subject line.
To change your e-mail address, please visit our Web site to unsubscribe your old address and sign up with your new one.
Gift Shop
Radiology Today's online gift shop features a wide variety of items for radiology professionals. Choose from t-shirts, journals, clocks, buttons, mouse pads, and much more! Check out our secure online shop today or call toll-free 877-809-1659 for easy and fast ordering.