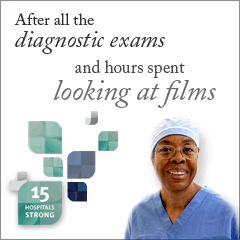 "It is not technology, science, ingenuity, or the economy that is standing in the way of success in developing new medical technologies. In my opinion, it is today the FDA."



— Engineer Robert Fischell, when speaking to a subcommittee of the House Energy and Commerce Committee, as reported by the Los Angeles Times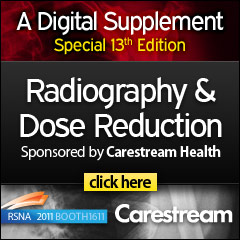 Colorado Fines Heart Check America $3.2 Million
The penalty against the defunct medical imaging company is the largest ever imposed by the state's radiation regulators, according to FoxNews.com.

More Women Receive "Inappropriate" SPECT Scans
According to a new study reported on by MedPage Today, women were more likely than men to undergo a SPECT myocardial perfusion imaging study classified as inappropriate by appropriate use criteria.

As CT Rates Rise, Hospitalizations Fall
Amednews.com reports on a study in the Annals of Emergency Medicine that suggests the increased use of CT in the emergency department may send patients home sooner.



Coronary CT angiography (CCTA) has its advocates, but its actual role in the cardiac care process is still debated. A recent study presented at the American Society of Nuclear Cardiology annual meeting points to the exam's strong negative predictive value and ability to reduce subsequent imaging as reasons to consider it a frontline exam in many patients. This month's E-News Exclusive looks at the study from Henry Ford Hospital in Detroit.

Reducing imaging exams, cutting patient radiation exposure, and a high negative predictive value seem like real benefits to patients with chest pain and low to intermediate risk of coronary artery disease.

— Jim Knaub, editor




Researchers Support CCTA as Frontline Cardiac Test
By Jim Knaub

Coronary CT angiography (CCTA) testing offers such a strong negative predictive value that it can reduce subsequent stress testing and should be considered the frontline test for patients with low to intermediate likelihood of coronary artery disease (CAD), according to research presented recently at the American Society of Nuclear Cardiology annual meeting.

"CCTA should be the test of choice in patients with chest pain, prior inconclusive or negative stress testing, and low to intermediate likelihood of CAD, as it reduces downstream testing," study coauthor Karthik Ananthasubramaniam, MD, told MedPage Today. Ananthasubramaniam, from Henry Ford Hospital in Detroit, also suggests that CCTA should replace stress testing in low- to intermediate-risk patients. "CCTA has an extremely high negative predictive value and using this as the initial test completely stops downstream testing," he added. "And that is going to be the future."

Full Story »




Stroke Imaging
Researchers ask how MRI availability affects imaging exam orders.
Read more »

Now Playing in 3D
Like filmmakers, radiologists and other physicians are learning how to use 3D visualization technology effectively. Read more »

HIPAA Enforcement
A $4.3 million civil monetary penalty under the HITECH Act should get facilities' attention: Don't ignore privacy issues. Read more »

2011 Annual Buyers' Guide
Don't miss our annual directory of the latest imaging products and services.
Read more »

On the Case
Check out our original case study department, edited by radiologist Rahul Pawar, MD. Read more »

Also, you can check out the entire issue in the Radiology Today digital edition.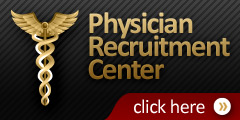 Have a product or service you want to market to radiology professionals or an open position that you need to fill quickly? Radiology Today offers many flexible advertising programs designed to maximize your results. From print advertising to e-newsletter sponsorships, website advertising to direct mail opportunities, Radiology Today helps achieve your goals.
E-mail our experienced account executives today for more information or call
800-278-4400!

AlliedHealthCareers.com is the premier online resource to recruit radiology professionals. Post your open positions, view resumes and showcase your facility's offerings all at AlliedHealthCareers.com!

Radiology Today's Physician Recruitment Center (www.RadiologyToday.net/physicians) gives physician recruiters a powerful tool to satisfy their current needs. An ideal option for recruiters looking to fill partnership opportunities, academic appointments and hospital staff positions, the Physician Recruitment Center is visited regularly by radiologists and other imaging physicians during their frequent trips to our website for the best coverage of industry news and trends.

Call 800-278-4400 or e-mail sales@gvpub.com to post your opportunities and reach the qualified radiologists  who enjoy Radiology Today.




Radiology Today's online gift shop features a wide variety of items for radiology professionals. Choose from t-shirts, journals, clocks, buttons, mouse pads, and much more! Check out our secure online shop today or call toll-free 877-809-1659 for easy and fast ordering.