"There's no question that a six-hour observation period is an essential part of decision-making. The only negative thing is ERs are strapped for bed space across the country. So keeping a little kid crying for six hours is an issue. … Parents are a key component in reducing the unnecessary use of expensive CT scans. Sit down and explain why you'd rather observe their son than irradiate him with the equivalent of 20 to 30 x-rays."



— Wally Ghurabi, MD, medical director of the Nethercutt Emergency Center at Santa Monica-UCLA Medical Center and Orthopedic Hospital, on the value of observation vs. parents expectations in relation to the use of emergency CT scans for children



Long-Term Study Confirms Mammogram Screening Benefits


MSNBC reports on a large-scale Swedish trial, with a follow-up of nearly three decades, that has shown mammography screening to reduce breast cancer deaths even more than many experts previously believed.



High False-Positive Rate in Lung Cancer CT Screening


For four out of 10 study participants who received the recommended CT screening for three years, the scan uncovered a suspicious finding on at least one scan, according to USA Today. After patients were advised to have a follow-up test or biopsy, more than 95% proved to be false alarms.



Medicare Claims Show Undue CT Double Scanning


After analyzing federal records, a New York Times article says CT double scanning (performing two scans on the same day) for Medicare chest patients is a fairly regular practice at hundreds of hospitals nationwide.




Despite what mathematicians may argue, not all 220 miles are equivalent distances. While 220 miles is roughly the driving distance between Pittsburgh and Buffalo, it's also the distance between the International Space Station and Earth. Those are two  very different 220 miles.

The significance of those distances is the subject of this issue's E-News Exclusive — a catalog of "space normal" images showing human organs in the zero gravity of space. It's a very different kind of teleradiology application.

— Jim Knaub, editor



Ultrasound: To Infinity, Brazil, and Beyond
Tools Developed in Space Research Also Useful in Telemedicine

The remoteness and resource limitations of spaceflight pose serious challenges to astronaut healthcare, and scientists have found one solution in ultrasound. Yet this research is finding a place for ultrasound not just in outer space but also as a broader telemedicine tool to reach remote populations the world over.

Using techniques that streamline training and help remote experts guide nonphysician astronauts to perform ultrasound exams, scientists with the National Space Biomedical Research Institute (NSBRI) have developed tools that expand the use of ultrasound during spaceflight and on Earth, especially in rural and underserved locations.

Full Story »



Images on the Move


Radiologists offer their take on how Mobile MIM, the first mobile application to receive FDA 510(k) approval as a diagnostic app, will fit into imaging workflow.
Read more »



CT in the ER


Recent data have illustrated CT's increased usage in the emergency department, although radiologists and emergency physicians often view the risks and benefits of such increased radiation exposure differently. Read more »



SBRT for Prostate Cancer


Early results appear promising, yet critics in radiation oncology say longer-term data are needed before widely offering the treatment to men. Read more »



SNM Reporter's Notebook


We've compiled some noteworthy news from the SNM annual gathering in San Antonio last month. Read more »



Laser Removal


Interventionalists use an excimer laser to remove embedded IVC filters.
Read more »



On the Case


Check out our new original case study department, edited by radiologist Rahul Pawar, MD. Read more »

Also, you can check out the entire issue in the Radiology Today digital edition.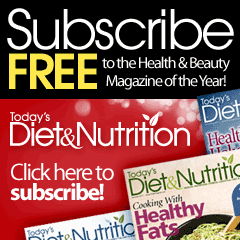 Have a product or service you want to market to radiology professionals or an open position that you need to fill quickly? Radiology Today offers many flexible advertising programs designed to maximize your results. From print advertising to e-newsletter sponsorships, website advertising to direct mail opportunities, Radiology Today helps achieve your goals.
E-mail our experienced account executives today for more information or call 800-278-4400!

AlliedHealthCareers.com is the premier online resource to recruit radiology professionals. Post your open positions, view resumes and showcase your facility's offerings all at AlliedHealthCareers.com!

Radiology Today's Physician Recruitment Center (www.RadiologyToday.net/physicians) gives physician recruiters a powerful tool to satisfy their current needs. An ideal option for recruiters looking to fill partnership opportunities, academic appointments and hospital staff positions, the Physician Recruitment Center is visited regularly by radiologists and other imaging physicians during their frequent trips to our website for the best coverage of industry news and trends.

Call 800-278-4400 or e-mail sales@gvpub.com to post your opportunities and reach the qualified radiologists  who enjoy Radiology Today.



Radiology Today's online gift shop features a wide variety of items for radiology professionals. Choose from t-shirts, journals, clocks, buttons, mouse pads, and much more! Check out our secure online shop today or call toll-free 877-809-1659 for easy and fast ordering.