"Because there is no central repository for medical images or a large-scale system to transfer images electronically between hospitals, a CD with diagnostic imaging is among the most critical components in the hand-off of clinical information for patients transferred between hospitals."



— Aaron Sodickson, MD, PhD, on a study examining the importance of the ability to transfer images between hospitals via CDs



Little Value in Cardiac CT for Those at Low Risk


The Los Angeles Times weighs in on a study that raises doubts about how much people without any significant risk factors for heart disease benefit from CT angiography screening.



SPECT Helps Army Confirm Hard-to-Catch Brain Injuries


According to an Associated Press report, doctors at Fort Campbell are using SPECT to diagnose mild traumatic brain injuries in soldiers when traditional CT and MRI scans have been less helpful.



Stroke Evaluation App Could Speed Care


CNN looks into an app that uses CT images to help doctors evaluate possible strokes using smartphones.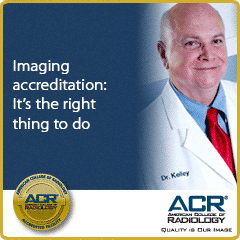 Respiratory gating techniques have significantly improved the accuracy of PET scans—provided the patient has normal breathing patterns. But in patients with erratic breathing, much of that accuracy can be lost. Research using existing tools in a new way to better image those patients was presented at SNM's annual meeting earlier this month. In this issue's E-News Exclusive, CT images acquired throughout the breathing cycle are used to calculate tumor motion.

— Jim Knaub, editor



4D CT Offers Alternative to Gated PET Studies for Assessing Tumor Motion



Research presented earlier this month at SNM's 58th annual meeting examined how nongated PET corrected with information from a 4D CT scan may improve imaging in patients who do not benefit from gated PET scans. The 4D CT scan is used in an alternative way to assess tumor and normal organ motion.

"Breathing irregularities can lead to significantly underestimated lesion activity in respiratory-gated PET imaging," said Boon-Keng Teo, PhD, an assistant professor of radiation oncology at the University of Pennsylvania in Philadelphia. "Nongated PET imaging corrected with 4D computed tomography may be more effective for imaging patients with irregular breathing. This could potentially lead to a more robust and quantitatively accurate reading of active tumors."

Full Story »




Information Not-So-Super Highway


Imaging Associates of North Mississippi Magnolia found a way to get maximum use from less-than-maximum bandwidth, allowing for improved communication among providers in the network and better patient care. Read more »



Dr. Oz, Thyroid Shields & Mammography


Last year, the popular TV doctor recommended that women request thyroid shields to wear during their mammograms. His message went viral and ultimately led to a debate with radiology experts in an April episode. Read more »



MRI CAD — Working to Improve Specificity


A Connecticut radiology group uses computer-aided detection to bring specificity to the sensitivity of breast MRI technology. Read more »



ARRS Reporter's Notebook


Read about some of the latest CT and MR news presented during the recent American Roentgen Ray Society annual scientific meeting in Chicago. Read more »



On the Case


Check out our new original case study department, edited by radiologist Rahul Pawar, MD. Read more »

Also, you can check out the entire issue in the Radiology Today digital edition.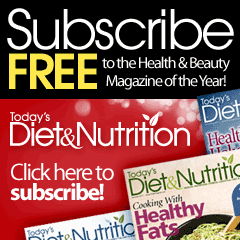 Have a product or service you want to market to radiology professionals or an open position that you need to fill quickly? Radiology Today offers many flexible advertising programs designed to maximize your results. From print advertising to e-newsletter sponsorships, website advertising to direct mail opportunities, Radiology Today helps achieve your goals. E-mail our experienced account executives today for more information or call 800-278-4400!

AlliedHealthCareers.com is the premier online resource to recruit radiology professionals. Post your open positions, view resumes and showcase your facility's offerings all at AlliedHealthCareers.com!

Radiology Today's Physician Recruitment Center (www.RadiologyToday.net/physicians)gives physician recruiters a powerful tool to satisfy their current needs. An ideal option for recruiters looking to fill partnership opportunities, academic appointments and hospital staff positions, the Physician Recruitment Center is visited regularly by radiologists and other imaging physicians during their frequent trips to our website for the best coverage of industry news and trends.

Call 800-278-4400 or e-mail sales@gvpub.com to post your opportunities and reach the qualified radiologists  who enjoy Radiology Today.



Radiology Today's online gift shop features a wide variety of items for radiology professionals. Choose from t-shirts, journals, clocks, buttons, mouse pads, and much more! Check out our secure online shop today or call toll-free 877-809-1659 for easy and fast ordering.