In This Issue...


Worth Repeating...
"The increasing complexity of imaging and therapeutic equipment compounds the potential risk of radiation-emitting equipment and underscores the importance of the operators' qualifications. You can have all the proper equipment safeguards in place, but patient safety ultimately depends upon the individual operating that equipment…"
— Michael DelVecchio, BS, RT(R),
president of the American Registry of Radiologic Technologists



Advertising Opportunities
Have a product or service you want to market to radiology professionals or an open position that you need to fill quickly? Radiology Today offers many flexible advertising programs designed to maximize your results. From print advertising to E-newsletter sponsorships, Web site advertising to direct mail opportunities, Radiology Today helps achieve your goals.
E-mail our experienced account executives today for more information or call 800-278-4400!
AlliedHealthCareers.com is the premier online resource to recruit radiology professionals. Post your open positions, view resumes and showcase your facility's offerings all at AlliedHealthCareers.com!
Radiology Today's
Physician Recruitment Center (www.RadiologyToday.net/physicians) gives physician recruiters a powerful tool to satisfy their current needs. An ideal option for recruiters looking to fill partnership opportunities, academic appointments and hospital staff positions, the Physician Recruitment Center is visited regularly by radiologists and other imaging physicians during their frequent trips to our website for the best coverage of industry news and trends. 

Call 800-278-4400 or email sales@gvpub.com to post your opportunities and reach the qualified radiologists  who enjoy Radiology Today.
To unsubscribe from this mailing list, simply send a message to RT_Newsletter@gvpub.com with "Unsubscribe" in the subject line.
To change your e-mail address, please visit our Web site to unsubscribe your old address and sign up with your new one.


Gift Shop
Radiology Today's online gift shop features a wide variety of items for radiology professionals. Choose from t-shirts, journals, clocks, buttons, mouse pads, and much more! Check out our secure online shop today or call toll-free 877-809-1659 for easy and fast ordering.


E-Editor's E-Note

Attending the Society for Imaging Informatics in Medicine (SIIM) annual meeting usually provides a peek at the future of radiology, which is not always comforting. Imaging is only going to grow, but IT is changing how radiologists and facilities use and manage images. This issue's E-News Exclusive looks at that important theme from SIIM 2010.
— Jim Knaub, editor


E-News Exclusive

Threats and Opportunities
By Jim Knaub
Just when you thought you had PACS worked out in your organization, Paul Chang, MD, FSIIM steps to the podium and reminds you that isn't good enough anymore.
"The real issue is not trying to deliver images to radiology but throughout the enterprise," Chang told the audience in a session on PACS and EHRs at the Society for Imaging Informatics in Medicine (SIIM) annual meeting in Minneapolis earlier this month. This ability to distribute images across the healthcare enterprise will ultimately mesh with the images' inclusion in a patient's EHR.


Currently in Radiology Today…

Vertebroplasty — Sorting Things Out When Studies Conflict With Clinical Experience
While interventionalists see that the procedure helps their patients, two clinical studies report that vertebroplasty is no more effective than a sham procedure. What happens when research data and doctors' clinical experiences collide? Read more »
CT Technology Update
Take a look at the latest technology in scanners.
Read more »
Imaging Dangerous Plaque
Using near-infrared spectroscopy delivered through a catheter may help doctors better identify arterial plaque that is more likely to cause heart attack or stroke. Read more »
MRI Safety Evolution
Magnet strengths are increasing, implants and devices enter the market regularly, and MRI professionals need ongoing guidance from expert sources in screening and scanning. Read more »


Other Imaging News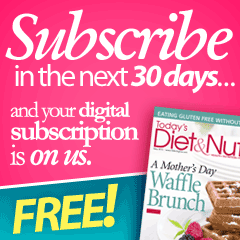 Medicare Finalizes National Coverage Determination for MRA
The Center for Medicare and Medicaid Services has cleared the path for clear national coverage determinations for MR angiography. Read more »
Imaging, Stents Targeted in Overtreatment Story
The Associated Press reports on the dangers of overtreating, estimating that one fifth to one third of treatments are unnecessary. Read more »
3D Echo Images Heart Attack Scars
Researchers in Belgium report that contrast-enhanced 3D echocardiography can image scars from myocardial infarction. Read more »


Great News for Radiology Today Readers!

This month, keep an eye on your inbox for our Special Digital Supplement, Conducting an Internal Billing Audit.
A valuable read for imaging administrators, radiologists, and anyone involved with the billing and coding processes, our June digital supplement was written by a veteran practice administrator and consultant working with nationally recognized experts. We'll cover important steps to receiving proper payment for an imaging exam, including receiving an exam order, confirming insurance eligibility, scheduling the exam, performing it, coding it correctly, submitting a clean claim, confirming proper payment, and following up on denials.
We'll send all of our subscribers an e-mail alert when this supplement is available for viewing.
Visit www.RadiologyToday.net/digitaleditions to read the digital edition of any 2010 issue.
Sponsored by