In This Issue...


Worth Repeating...
"In the end, goodwill [value] is only worth whatever someone else is willing to pay for it."
— Daniel Corbett, consultant with Radiology Business Solutions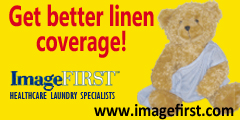 Advertising Opportunities
Have a product or service you want to market to radiology professionals or an open position that you need to fill quickly? Radiology Today offers many flexible advertising programs designed to maximize your results. From print advertising to E-newsletter sponsorships, Web site advertising to direct mail opportunities, Radiology Today helps achieve your goals.
E-mail our experienced account executives today for more information or call 800-278-4400!
AlliedHealthCareers.com is the premier online resource to recruit radiology professionals. Post your open positions, view resumes and showcase your facility's offerings all at AlliedHealthCareers.com!
Radiology Today's
Physician Recruitment Center (www.RadiologyToday.net/physicians) gives physician recruiters a powerful tool to satisfy their current needs. An ideal option for recruiters looking to fill partnership opportunities, academic appointments and hospital staff positions, the Physician Recruitment Center is visited regularly by radiologists and other imaging physicians during their frequent trips to our website for the best coverage of industry news and trends. 

Call 800-278-4400 or email sales@gvpub.com to post your opportunities and reach the qualified radiologists  who enjoy Radiology Today.
To unsubscribe from this mailing list, simply send a message to RT_Newsletter@gvpub.com with "Unsubscribe" in the subject line.
To change your e-mail address, please visit our Web site to unsubscribe your old address and sign up with your new one.


Gift Shop
Radiology Today's online gift shop features a wide variety of items for radiology professionals. Choose from t-shirts, journals, clocks, buttons, mouse pads, and much more! Check out our secure online shop today or call toll-free 877-809-1659 for easy and fast ordering.


E-Editor's E-Note

Medical news publications have been filled with debates over study data and appropriate treatment, as well as cost and value questions surrounding care. Some debate is genuine and some is just self-serving. All of it is important.
— Jim Knaub, editor


E-News Exclusive

More Than Just Study Data
By Jim Knaub
Interventionalists have been performing vertebroplasty for years and some have a long track record of success in relieving many of their patients' back pain. So when two studies published in The New England Journal of Medicine (NEJM) last October reported the procedure was no better at providing relief than a sham treatment, proponents of the procedure reacted with surprise, disbelief, and some anger. They defended the procedure by attacking aspects of the study that might invalidate the results and thus support their own experience with it. The study results may be greatly affected by what many interventionalists believe: Patient selection is a crucial factor to vertebroplasty success. That just hasn't been isolated, measured, and proven in well-controlled trials.
Scientists tout randomized, double-blind trials as the gold standard of medical research. Clinicians know medical care operates on that gold standard far less than most people think. Science is well controlled in a way that clinical practice just can't be. Surgeons use the phrase "in my hands" as a euphemism to justify approaching a procedure differently than the way it is described in the textbooks. Most doctors disdain so-called cookbook medicine, believing it reduces them to technicians who simply follow directions rather than doing their own critical thinking. Doctors—like the rest of us—rely heavily on their own experience in making decisions. Interventionalists' responses to the NEJM studies illustrate that idea.


Currently in Radiology Today…

Radiology Today Interview: David S. Mendelson, MD — VR, Workflow, and EMR
Mendelson focuses on the implementation of front-end voice recognition and radiologists editing their own reports at Mount Sinai Medical Center in New York City. He also discusses how the technology fosters structured reporting, EMR use, and improved digital information exchange.
Read more »
Crystal Clear
Diffraction-enhanced imaging is years from commercial application, but it could provide clear images with as little as 1% of the radiation exposure of current equipment. Read more »
Goodwill Value — Is There Any in Today's Radiology Practices?
When bringing on physician partners, most experts see little evidence of value beyond an appropriate share of a practice's hard assets. However, there seems to be some consideration for goodzwill in merger and acquisition activity. Read more »
SPECT Technology Update
Equipment manufacturers share the latest on their systems. Read more »
Cryotherapy — Researchers Look to Ice Breast Cancer
Interventional radiologists are evaluating how to use cryoprobes to freeze and kill tumor tissue in a procedure that is less invasive than traditional surgery. Read more »


Other Imaging News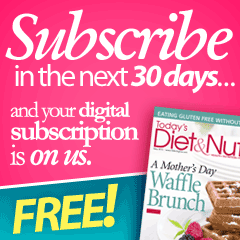 CT Angiography Reduces Costs
A report in the American Journal of Roentgenology describes the cost savings of using CT angiography instead of catheterization in patients who have no symptoms but a positive stress test. Read more »
Implementing Healthcare Reform
States are beginning to launch parts of the federal reform law.
Read more »
Reducing Dose From Head CT
Researchers report on a simple way to cut patient exposure during scans. Read more »


Great News for Radiology Today Readers!

Next month, keep an eye on your inbox for our Special Digital Supplement, Conducting an Internal Billing Audit.
A valuable read for imaging administrators, radiologists, and anyone involved with the billing and coding processes, our June digital supplement was written by a veteran practice administrator and consultant working with nationally recognized experts. We'll cover important steps to receiving proper payment for an imaging exam, including receiving an exam order, confirming insurance eligibility, scheduling the exam, performing it, coding it correctly, submitting a clean claim, confirming proper payment, and following up on denials.
We'll send all of our subscribers an e-mail alert when this supplement is available for viewing.
Visit www.RadiologyToday.net/digitaleditions to read the digital edition of any 2010 issue.