In This Issue...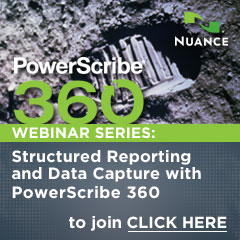 Worth Repeating...
"Any decision that alters the radiation exposure situation should do more good than harm. In other words, people should only be exposed to ionizing radiation for security screening purposes when a threat exists that can be detected and for which appropriate actions can be taken. In addition, exposures must be justified and optimized."
— David A. Schauer, ScD, executive director of the National Council on Radiation Protection and Measurements


Advertising Opportunities
Have a product or service you want to market to radiology professionals or an open position that you need to fill quickly? Radiology Today offers many flexible advertising programs designed to maximize your results. From print advertising to e-newsletter sponsorships, website advertising to direct mail opportunities, Radiology Today helps achieve your goals.
E-mail our experienced account executives today for more information or call 800-278-4400!
AlliedHealthCareers.com is the premier online resource to recruit radiology professionals. Post your open positions, view resumes and showcase your facility's offerings all at AlliedHealthCareers.com!
Radiology Today's
Physician Recruitment Center (www.RadiologyToday.net/physicians) gives physician recruiters a powerful tool to satisfy their current needs. An ideal option for recruiters looking to fill partnership opportunities, academic appointments and hospital staff positions, the Physician Recruitment Center is visited regularly by radiologists and other imaging physicians during their frequent trips to our website for the best coverage of industry news and trends.
Call 800-278-4400 or e-mail sales@gvpub.com to post your opportunities and reach the qualified radiologists  who enjoy Radiology Today.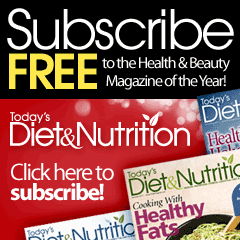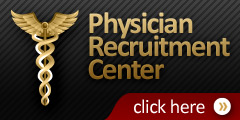 Editor's E-Note

In challenging times, little things matter. While it seems automatic that imaging facilities would perform basic front desk diligence, too often that isn't the case.
This issue's E-News Exclusive looks at the key steps involved in front desk procedures. Your facility likely has appropriate procedures in place—at least in theory—but are they really being carried out every day? It's worth checking.
— Jim Knaub, editor


E-News Exclusive

Tightening Up at the Front Desk
By Jim Knaub

The computer cliché "garbage in, garbage out" certainly applies to insurance claims, even if they're not electronic claims. In an imaging facility, putting out the trash begins at the front desk with the first phone call. It seems simple for a sophisticated organization such as an imaging facility, but a surprising number of these facilities run a loose operation at the front desk.

As AAPC's Sheri Poe Bernard, CPC, CPC-H, CPC-P, CPC-I, wrote a few years ago in Radiology Today, on the first call the staff member needs to query the caller to confirm "the new patient's insurance will cover the visit. If the patient doesn't have insurance, he or she should be briefed on your practice's payment policy." That information includes both the group plan and the member number.


Currently in Radiology Today…

Pacemakers and MRI Safety
A recently approved pacemaker can be used in 1.5T scanners; hospitals and imaging centers are adjusting to the idea that patients with these implants can be scanned safely.
Read more »
Liver Tumor Interventions
The ISET Symposium on Clinical Interventional Oncology examines catheter-based treatments for hepatocellular carcinoma. Read more »
Hormone Replacement and Screening
The Million Women Study looks at how hormone replacement therapy affects breast cancer risk, and women's imaging centers consider how it may impact screening. Read more »
Hard Decisions
Ultrasound elastography is increasingly being used to characterize breast lesions and, more recently, in other applications. Read more »
On the Case
Check out our new original case study department, edited by radiologist Rahul Pawar, MD. Read more »
Also, you can check out the entire issue in the Radiology Today digital edition.


Other Imaging News

CT Scans for Kids in ED Rise Sharply
MSNBC reports on a study that found a fivefold increase in the number of times children visiting emergency departments received CT scans—from 330,000 scans in 1995 to 1.65 million in 2008.
Less Invasive Prostate Cancer Treatments More Costly
Adoption of minimally invasive treatments such as radical prostatectomy and intensity-modulated radiation therapy added an estimated $350 million to the cost of treating localized prostate cancer in 2005, according to an article on MedPageToday.com.
Device Mistakenly Exposed Patients to Tungsten
A New York Times article reports on how a study of a since-recalled breast cancer surgery device inadvertently left more than two dozen participants with hundreds of tiny metal tungsten particles in their breast tissue and chest muscles.


Coming Soon: A Special Digital Supplement
Managing CDs in Imaging Facilities
In the absence of any centralized system for exchanging images among hospitals, CDs have an important role in image and information exchange. "Managing CDs in Imaging Facilities" looks at procedures organizations put in place to share and manage data and disks appropriately.
Sponsored by: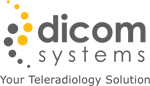 Gift Shop
Radiology Today's online gift shop features a wide variety of items for radiology professionals. Choose from t-shirts, journals, clocks, buttons, mouse pads, and much more! Check out our secure online shop today or call toll-free 877-809-1659 for easy and fast ordering.