In This Issue...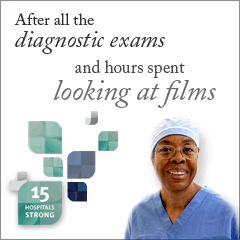 Worth Repeating...
"Radiologists don't have the same security and stability that they had in the past. Some radiology groups are finding out the hard way that it's easier than ever before for a hospital to replace them."
— Cynthia S. Sherry, MD, chair of the radiology department at Presbyterian Hospital in Dallas, as quoted in the RSNA News article "Hospitals' Ties Increasingly Risky for Radiology Groups"


Advertising Opportunities
Have a product or service you want to market to radiology professionals or an open position that you need to fill quickly? Radiology Today offers many flexible advertising programs designed to maximize your results. From print advertising to e-newsletter sponsorships, website advertising to direct mail opportunities, Radiology Today helps achieve your goals.
E-mail our experienced account executives today for more information or call 800-278-4400!
AlliedHealthCareers.com is the premier online resource to recruit radiology professionals. Post your open positions, view resumes and showcase your facility's offerings all at AlliedHealthCareers.com!
Radiology Today's
Physician Recruitment Center (www.RadiologyToday.net/physicians) gives physician recruiters a powerful tool to satisfy their current needs. An ideal option for recruiters looking to fill partnership opportunities, academic appointments and hospital staff positions, the Physician Recruitment Center is visited regularly by radiologists and other imaging physicians during their frequent trips to our website for the best coverage of industry news and trends.
Call 800-278-4400 or e-mail sales@gvpub.com to post your opportunities and reach the qualified radiologists  who enjoy Radiology Today.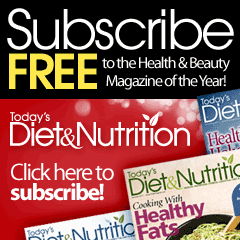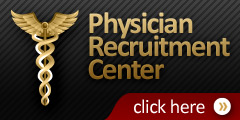 Editor's E-Note

A recent study evaluating three different treatments for uterine fibroids illustrates the kind of comparative research that is important for improving healthcare and controlling costs. The study from Boston's Brigham and Women's Hospital compared the experience of women who had their symptomatic fibroids treated with either hysterectomy, uterine artery embolization, or MR-guided focused ultrasound. (It would have been nice to see surgical myomectomy in the comparison.)
The Brigham and Women's Hospital study and the value of this type of comparative research is the topic of this month's E-News Exclusive.
— Jim Knaub, editor


E-News Exclusive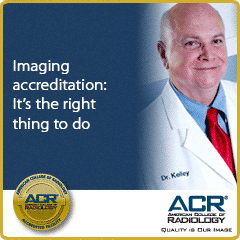 Patients More Satisfied With Less Invasive Fibroid Treatment Options
Regardless of which of three treatment methods were used, women who had their symptomatic uterine fibroids addressed reported that their symptoms diminished and their quality of life significantly increased, according to a new study to be published in the May issue of Radiology. The treatments examined in the study were hysterectomy, uterine artery embolization (UAE), and a noninvasive MR-guided focused ultrasound (MRgFUS) procedure.
"When discussing treatment options for women with uterine fibroids, the pros and cons of each treatment option need to be outlined," says Fiona M. Fennessy, MD, PhD, an assistant professor of radiology at Harvard Medical School and lead author of the study. "But until now, we haven't been able to evaluate all of the options with health-related quality-of-life measures, assessing symptom relief as well as the pain, anxiety, or recovery time associated with the treatment itself."


Coming This Month: A Special Digital Supplement
What's on IR's Plate in 2011
The latest digital supplement from Radiology Today takes a look at key issues in interventional radiology for the coming year and how interventional radiologists are working to advance their practice and the subspecialty. This special supplement also covers several other clinical and economic issues and features an interview with incoming SIR President Tim Murphy, MD.



Currently in Radiology Today…

Vendor-Neutral Archive or Archive-Neutral Vendor?
Patients typically arrive with CDs instead of film jackets. Separating the archiving component from the rest of a PACS can give you more control of your data and ease migration headaches. But is that the responsibility of the archive or the PACS vendor? Read more »
Technology Update: C-Arm
Our annual look at what's new in C-arm technology. Read more »
Guiding Biopsies
A new system for visualizing needle placement can give physicians greater accuracy and confidence in performing these procedures. Read more »
Speed Saves
The TREVO 2 trial looks at a system for removing clots after ischemic strokes. Read more »
On the Case
Check out our new original case study department, edited by radiologist Rahul Pawar, MD. Read more »
Also, you can check out the entire issue in the Radiology Today digital edition.


Other Imaging News

Texas Mandates Coverage of Coronary CT Screening for Some Patients
The new law quietly made its way into the books, according to this article on MedPage Today.
UnitedHealthcare Will Adopt the CMS Multiple Procedure Reduction
According to an article in the UnitedHealthcare Network Bulletin, the insurer will adopt the CMS reduction of 50% to the technical component payment of multiple imaging procedures reported in the same patient session and considered second and/or subsequent.
Radiology Associates of Tarrant County and Southwest Imaging Merge
This will form a 260-radiologist group in Texas, according to the Dallas Business Journal.


Gift Shop
Radiology Today's online gift shop features a wide variety of items for radiology professionals. Choose from t-shirts, journals, clocks, buttons, mouse pads, and much more! Check out our secure online shop today or call toll-free 877-809-1659 for easy and fast ordering.