In This Issue...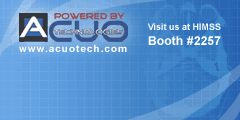 Worth Repeating...
"My view is that we want to provide the highest quality care possible for our patients. In some situations that might be with a remotely located physician; in others, not. I think that as long as we keep our eye on the ball—that ball being the patient—we will be okay in the end."
— Eric J. Thomas, director of the University of Texas-Memorial Hermann Center for Health Care Quality and Safety, as reported in The New York Times.


Advertising Opportunities
Have a product or service you want to market to radiology professionals or an open position that you need to fill quickly? Radiology Today offers many flexible advertising programs designed to maximize your results. From print advertising to E-newsletter sponsorships, Web site advertising to direct mail opportunities, Radiology Today helps achieve your goals.
E-mail our experienced account executives today for more information or call 800-278-4400!
AlliedHealthCareers.com is the premier online resource to recruit radiology professionals. Post your open positions, view resumes and showcase your facility's offerings all at AlliedHealthCareers.com!
To unsubscribe from this mailing list, simply send a message to RT_Newsletter@gvpub.com with "Unsubscribe" in the subject line.
To change your e-mail address, please visit our Web site to unsubscribe your old address and sign up with your new one.



E-News Exclusive

Reading Room at 30,000 Feet
By Jim Knaub
A friend in the PACS business called me from his hotel in the Bahamas using his magicJack, laptop, and the hotel Internet service. He told me he had downloaded two CT exams to his iPhone during the flight using the WiFi service on the plane.
Listen carefully. Is that the sound of paradigm shifting?
Ed Heere, president and CEO of CoActiv Medical Business Solutions, was on vacation with his wife, and as he explained it, "only working about five hours a day."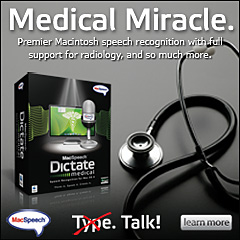 Ed and I meet for breakfast at RSNA every year and also yak by phone now and again about radiology and the PACS business. Letting me know that he was preparing to lounge by the pool with an umbrella-topped boat drink—while I was back in Pennsylvania slugging it out with winter between the midweek snowstorm and the forecast weekend blizzard—was just a perk. Ed was really excited about his company's Exam-PACS iPhone and iPad apps—and his thoughts that this type of Web-enabled, wireless tablet technology may transform healthcare information exchange.


Currently in Radiology Today…

IR and Income Division
An IR service can provide an excellent revenue stream for a radiology group. But IR brings different costs and commitments that often need to be reflected in a group's income division formula. Read more »
Records in the Clouds
Cloud computing is a popular buzzword, but the idea has been around for years. One new imaging informatics application is using the cloud to share images and medical information between organizations, even if they're using different IT platforms. Two companies launched their Web-based information-sharing services at RSNA. Read more »
PAVM Embolization
IR researchers are showing that up to four dangerous arteriovenous malformations can be effectively treated in a single outpatient visit, greatly streamlining the treatment for patients compared with what is widely done today. Read more »
C-Arm Technology Update
Take a look at what's new in C-arm systems. Read more »
Blu-Ray Archiving — Is it the Heir Apparent to MO Cartridges? Read more »
Also, you can check out the entire issue in our Radiology Today Digital Edition.


Other Imaging News...

Illinois Supreme Court Overturns Malpractice Limits Law
The state became the 11th to overturn caps on non-economic damage. So far 16 state courts have upheld malpractice reform laws. Read more »
Colombini MRI Case Settles for $2.9 million
It took nine years, but the boy who was killed by an oxygen tank drawn into an MRI bore has finally concluded. Read more »
fMRI May Stoke Right-to-Die Debate
The scanning technology used to establish limited communication with a man in a persistent vegetative state may be drawn into the battle over over whether and when to stop treating these patients. Read more »


Gift Shop

Radiology Today's online gift shop features a wide variety of items for radiology professionals. Choose from t-shirts, journals, clocks, buttons, mouse pads, and much more! Check out our secure online shop today or call toll-free 877-809-1659 for easy and fast ordering.