In This Issue...


Worth Repeating...
"I believe what you're seeing is PACS leveraging and exploiting components that can be commoditized in order to concentrate on what their true value is. The true value proposition for PACS is not the storage, it's not the workstation, it's not the network. The real value proposition of a PACS is workflow."
— Paul R. Chang, MD


Advertising Opportunities
Have a product or service you want to market to radiology professionals or an open position that you need to fill quickly? Radiology Today offers many flexible advertising programs designed to maximize your results. From print advertising to e-newsletter sponsorships, website advertising to direct mail opportunities, Radiology Today helps achieve your goals.
E-mail our experienced account executives today for more information or call 800-278-4400!
AlliedHealthCareers.com is the premier online resource to recruit radiology professionals. Post your open positions, view resumes and showcase your facility's offerings all at AlliedHealthCareers.com!
Radiology Today's
Physician Recruitment Center (www.RadiologyToday.net/physicians) gives physician recruiters a powerful tool to satisfy their current needs. An ideal option for recruiters looking to fill partnership opportunities, academic appointments and hospital staff positions, the Physician Recruitment Center is visited regularly by radiologists and other imaging physicians during their frequent trips to our website for the best coverage of industry news and trends. 

Call 800-278-4400 or e-mail sales@gvpub.com to post your opportunities and reach the qualified radiologists  who enjoy Radiology Today.
To unsubscribe from this mailing list, simply send a message to RT_Newsletter@gvpub.com with "Unsubscribe" in the subject line.
To change your e-mail address, please visit our website to unsubscribe your old address and sign up with your new one.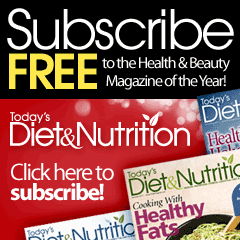 Editor's E-Note

What kind of impact will the economy have on healthcare in 2011? Only time will tell, but many people in radiology are thinking about it. Such uncertainty is rarely good. What's ahead in 2011 is the topic of this month's E-News Exclusive.
— Jim Knaub, editor


E-News Exclusive

What to Watch in 2011
By Jim Knaub

Some radiologists are reporting technical component payment reductions in the neighborhood of 25% for performing some CT exams in 2011. With many advanced imaging procedures experiencing another round of large reimbursement cuts, I wonder whether these cuts alone will erode the growth of self-referral imaging among the nonradiologists who provide these exams under in-office exemption? Many in the imaging community have suggested the outpatient cuts will drive more imaging back to hospitals. Or will these cuts simply trigger the more traditional volume increase response among self-referrers?

Another interesting economic question in 2011 is whether the economic turnaround will gather speed. Some of the slowing in imaging growth since 2006 can be attributed to the recession; just how much isn't clear. Imaging cuts, the recession, slow recovery, and spreading preauthorization requirements all contributed to slowing imaging volume. Apportioning their relative impact is impossible.


Currently in Radiology Today…

Technology Update: MRI
Take a look at some of the latest products and services available in the MRI market. Read more »
What Next?
The NLST showed a mortality benefit for screening certain smoking populations with CT scans. What remains to be seen is whether and how those results will translate into screening recommendations. Read more »
Minimizing Radiation Errors
The radiation oncology community hopes to reduce therapy errors with accreditation, anonymous reporting, and a nonpunitive approach.
Read more »
Treating Prostate Cancer
A report from ASTRO focused on ways to better image and treat prostate cancer. Read more »



Other Imaging News

PET Images Vascular Inflammation in Healthy People
CardiovascularBusiness reports on a Journal of Nuclear Medicine study that FDG-PET imaging of blood vessels in generally healthy people may someday be able to provide predictive information about atherosclerosis.
2,000 Sign Image Wisely Pledge
The ACR reports that 2,000 radiologists have agreed to follow ACR's four-point plan to optimize radiation dose in adult patients by signing the organization's Image Wisely pledge.
Self-Referral Study: No Medical or Cost Benefit
A study of Medicare records by researchers at the University of Pennsylvania found no medical or cost benefit when physician practices offered their own in-office imaging services, according to this MedPage Today report. The study actually found an average 10% increase in cost-per-care episode.


Radiology Today Digital Supplement
Introduced in 2010 with the advent of our digital edition, Radiology Today publishes quarterly digital supplements focused on a timely industry topic, development or technology. These single-subject supplements provide in-depth details and a laser-like focus on the specific topic covered.
This March, Radiology Today will publish our first digital supplement of 2011 on Interventional Radiology, just in time for the SIR Annual Scientific Meeting. The upcoming supplement is brought to you by:



Gift Shop
Radiology Today's online gift shop features a wide variety of items for radiology professionals. Choose from t-shirts, journals, clocks, buttons, mouse pads, and much more! Check out our secure online shop today or call toll-free 877-809-1659 for easy and fast ordering.