In This Issue...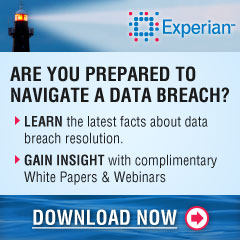 Other News
Provider Authentication Process Proposed for HIE
A federal advisory panel is proposing an authentication process when healthcare information is exchanged between providers, according to Government HealthIT.
Can Specialists Meet the MU Criteria?
In this American Medical Association report, HIT czar David Blumenthal, MD, says it's doable.


Advertising Opportunities
For The Record offers many flexible advertising programs designed to maximize your results. From print advertising to e-newsletter sponsorships, website advertising to custom e-mail marketing, For The Record helps maximize your investment. E-mail our experienced account executives today for more information or call 800-278-4400!
AlliedHealthCareers.com is the premier online resource to recruit HIM professionals. Post your open positions, view resumes and showcase your facility's offerings all at AlliedHealthCareers.com!
To unsubscribe from this mailing list, simply send a message to FTR_Newsletter@gvpub.com with "Unsubscribe" in the subject line.
To change your e-mail address, please visit our website to unsubscribe your old address and sign up with your new one.


Industry Insight
Transcription Company Awarded Disability Determination Documentation Contracts

The states of Maine and Vermont have each awarded contracts to Binghamton, N.Y.-based Reporters Transcription Center (RTC) to provide medical transcription services. The Maine Office of Disability Determination Services contract is for a 12-month term with two optional renewal periods. The Vermont Department of Children and Families Disability Determination Services award is a 24-month contract with one optional 12-month renewal period.

RTC just completed a three-year term of service with the Maine office. During the first contact period, RTC was successful in moving 100% of document delivery to the Social Security Administration's Electronic Records Express. This Web portal allows healthcare providers a secure platform for sharing medical information and decreases the overall time for claims processing.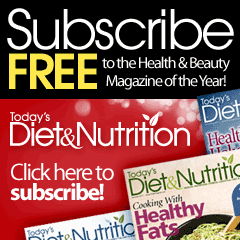 Editor's E-Note

These days, patients and providers agree on at least one issue: the need to secure protected health information. As more data are pushed around the nether regions of the ether world, concerns heighten.
In this month's E-News Exclusive, industry experts discuss two architectural approaches to securing patient identity on a statewide or national basis.
— Lee DeOrio, editor


E-News Exclusive

The Central or Noncentral Question: Identifying Patients Statewide
By Scott Schumacher, PhD, and Lorraine Fernandes, RHIA
Determining the best way to identify patients statewide or nationally is one of the hottest topics of debate in today's HIT community.
We all agree on the importance of identifying patients, of ensuring that information about a patient is accurate and accessible regardless of where that patient is being treated.
We also agree on the importance of eliminating risks and securing patient information, of maintaining patient privacy, and of securing protected health information (PHI).
What we cannot seem to agree on is the best way to achieve successful patient identification while eliminating risk.
What is the best architecture to implement for identifying patients throughout a state and, potentially, across state lines? How can states ensure the privacy of citizens' health information while providing timely responses to medical questions to doctors in their offices or emergency departments?
If there was only one way to accomplish this, or a single point of concern, it wouldn't be such a debated topic. The challenge is, there are several viable ways to get the job done, each with pros and cons.


Recently in For The Record…

Major Disconnect
Physicians have shown an affinity for smartphones, but many healthcare organizations lack the ability to properly promote their use. Read more »
Repositioned for Success
As more healthcare organizations integrate EMR capabilities with revenue cycle management functions, HIM professionals need to adapt to slightly different roles. Read more »
Establishing Reality-Based Turnaround Times
Healthcare organizations must set reasonable expectations if they are to have a lasting relationship with a transcription vendor. Read more »
PHRs Bring Power to the People
Evidence is mounting in favor of PHRs being a viable tool patients can utilize to monitor chronic conditions or maintain their wellness. Read more »
Forms Automation — HIM and Beyond
If your facility is so form filled that a trip to the DMV feels like a holiday, it may be time to look into some new technology. Read more »


Ask the Expert

Have a coding or transcription question? Get an expert answer by sending an e-mail to edit@gvpub.com.
This month's selection:
I know that if a medical record has chronic obstructive pulmonary disease (COPD) and asthma documented, you would use the combination code 493.20, and if acute bronchitis and COPD are listed, you would use 491.22. My question is this: What if a physician documents the asthma or the bronchitis only in the past medical history and the COPD in the final assessment. Do we still use the combo code?
Tina Mitchell, CPC, CPMA, CCP
Auditing Coder Specialist
Policy and Data Integrity
Response:
If the asthma or bronchitis is only mentioned in the past medical history and there is no evidence that the condition(s) was evaluated, monitored, or treated during the current hospital stay, then it should not be coded. Therefore, assign a code for only the COPD that was documented in the final assessment. If the record does support that the patient currently has bronchitis or asthma and it is being evaluated, monitored, or treated during this stay, then it would be appropriate to assign a combination code for the bronchitis and/or asthma with the COPD.
— Audrey Howard, RHIA, is a member of 3M Consulting Services.


Gift Shop

For The Record's online gift shop features a wide variety of items for HIM professionals for any occasion. Whether you are searching for products to give friends or colleagues, hand out to clients, or wear yourself, finding the right gifts is easy and affordable at For The Record's online gift shop. Choose from t-shirts, journals, clocks, buttons, mouse pads, and much more! Check out our secure online shop today or call toll-free 877-809-1659 for easy and fast ordering.