In This Issue...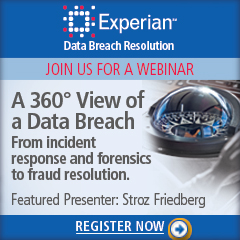 Other News
Meaningful Use Money Taxable?
Steven Waldren, MD, director of the American Academy of Family Physicians Center for Health IT, says EHR incentive money is taxable income.
Major Medical Data Breach in Philly
The Philadelphia Inquirer reported that a flash drive with Medicaid numbers has gone missing.


Advertising Opportunities
For The Record offers many flexible advertising programs designed to maximize your results. From print advertising to E-newsletter sponsorships, website advertising to custom email marketing, For The Record helps maximize your investment. E-mail our experienced account executives today for more information or call 800-278-4400!
AlliedHealthCareers.com is the premier online resource to recruit HIM professionals. Post your open positions, view resumes and showcase your facility's offerings all at AlliedHealthCareers.com!
To unsubscribe from this mailing list, simply send a message to FTR_Newsletter@gvpub.com with "Unsubscribe" in the subject line.
To change your e-mail address, please visit our website to unsubscribe your old address and sign up with your new one.


Industry Insight
AT&T Selects WellDoc Mobile Health Solution for Chronic Disease Management
AT&T and WellDoc, a healthcare company that develops technology solutions to improve the lives of people with chronic diseases, have announced a strategic alliance to market and sell WellDoc's mobile health (mHealth) solution in the United States to facilitate improved patient outcomes and reduce the costs of managing chronic diseases.
AT&T plans to deploy the WellDoc technology through an internal initiative with a select number of employees using WellDoc DiabetesManager System in 2011. AT&T will potentially expand to other disease areas (upon FDA clearance), including heart disease, asthma, chronic obstructive pulmonary disease, and oncology.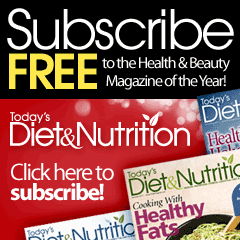 Editor's E-Note

Integration. It's one of those rare healthcare buzzwords that carries some weight. Achieve it and the move into a digital age of medical records is virtually assured. Without it, major problems lie ahead.
This month's E-News Exclusive focuses on how connecting medical devices to electronic records leads to more efficient and safer healthcare.
— Lee DeOrio, editor


E-News Exclusive

Span the Digital Divide: Device Connectivity and the EMR
By Dave Dyell

Picture this: A nurse scribbles a patient's vital signs onto a scrap of paper before hustling to the next bed. The scrap of paper goes into the nurse's pocket. The same thing happens with the next patient. For the third patient, the vital signs are scribed onto the edge of an antiseptic wipe packet and into the nurse's pocket it goes. By midday, our steadfast nurse has a pocketful of miscellaneous materials covered in data that belongs in an EMR.

Enter medical device integration (MDI), the great unifier of the digital data generated by individual devices in a hospital. MDI, or device connectivity, automates the flow of data from medical devices directly to a patient's EMR, resulting in improvements in productivity, safety, and access to data throughout a hospital.


Recently in For The Record…

RAC Lessons Learned
Enough data have been compiled to get a reading on possible trends in the Recovery Audit Contractor program. Read more »
Difference Makers
For The Record salutes 10 HIM professionals who are helping the industry transition into an exciting new era. Read more »
The Challenge of Timely Access
As eligible providers prepare to meet meaningful use requirements, many experts view the provision to provide timely patient access to healthcare data as a notable hurdle. Read more »
Search and Enjoy
Healthcare organizations can enhance their clinical informatics through the use of enterprise search methods. Read more »
The Squeeze Is Coming — Hospitals Scramble to Absorb 2011 IPPS Changes
On top of meeting meaningful use requirements, providers face a tough challenge from the updated inpatient prospective payment system guidelines. Read more »


Ask the Expert

Have a coding or transcription question? Get an expert answer by sending an e-mail to edit@gvpub.com.
This month's selection:
Do you have more detailed information on coding for prolonged services? What are the pros and cons for billing for these codes? Do you have any detail information regarding documentation requirements for this service?
I have a physician who wants to use prolonged services for insomnia patients because he has the patients go through steps and he does counseling. I told him I don't believe you use prolonged services as a regular practice because it sends red flags.

Ebony Colbert, CPC
Specialty Associate II
Henry Ford Health Systems
Pulmonary Medicine/Critical Care/Infectious Disease/Sleep Clinic
Response:
Prolonged services require direct face-to-face contact, not floor, unit time, or time spent reviewing or performing tests. It's important to be careful when billing for prolonged services because overusage will throw up a red flag. I would suggest using C/COC as the driving factor, if this truly dominates the visit.

Incorrect billing of prolonged services is most often due to a lack of understanding of when to use prolonged service codes. Prolonged services should only be billed when the time involved is greater than the average time of the evaluation and management service by 30 minutes or more. A prolonged service of less than 30 minutes in total length performed on one date should not be reported separately because the work performed is included in the total work of the evaluation and management codes. Prolonged services of less than 15 minutes longer than the first hour or less than 15 minutes longer than the final 30 minutes should not be reported independently from one another.

— Geoff Kiner, CPC, CPC-H, is national compliance manager/physician project manager for Kforce Healthcare, Inc.


Gift Shop

For The Record's online gift shop features a wide variety of items for HIM professionals for any occasion. Whether you are searching for products to give friends or colleagues, hand out to clients, or wear yourself, finding the right gifts is easy and affordable at For The Record's online gift shop. Choose from t-shirts, journals, clocks, buttons, mouse pads, and much more! Check out our secure online shop today or call toll-free 877-809-1659 for easy and fast ordering.