VA Notifies Vets About Missing Info


The VA has notified several hundred vets in Illinois that their private info was not properly safeguarded, reports The Commercial-News.



EMRs: A Silicon Valley Gold Rush


Many tech investors and entrepreneurs view EMRs as a gold rush akin to the social media boom, according to Bloomberg Businessweek.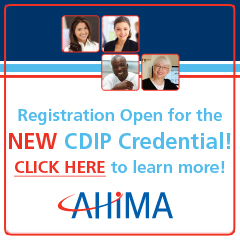 Have a coding or transcription question? Get an expert answer by sending an e-mail to

edit@gvpub.com

.




This month's selection:


I would like to know what code to use when a patient enters with documented "sepsis secondary to UTI" or use UTI with mcc or sepsis with cc. I am a clinical documentation specialist in a small hospital.

Jeanne Coughlin, RN
Newton Wellesley Hospital
Newton, Mass.



Response:


Official Coding Guidelines have stated since 2005 that the systemic aspect (the "sepsis") is always sequenced before the localized infection ("UTI") in all cases of sepsis. Then, depending whether there's an organ failure, ICD-9-CM codes 995.91 (without) or 995.92 (with, and the code for the organ failure) follows.

— Robert S. Gold, MD, is CEO of DCBA, Inc in Atlanta.



ObjectWave Wellness White-Label App


App allows runners to be tracked live with GPS during a race or event while listening to their favorite iTunes play list. Read more. Read more »



MedWaitTime


Web-based communication tool lets patients check whether their doctors are running late. Read more »



Emdat Mobile App for Android


Medical dictation and transcription app is now available to Android users and includes updated features. Read more »



For The Record's online gift shop features a wide variety of items for HIM professionals for any occasion. Whether you are searching for products to give friends or colleagues, hand out to clients, or wear yourself, finding the right gifts is easy and affordable at For The Record's online gift shop. Choose from t-shirts, journals, clocks, buttons, mouse pads, and much more! Check out our secure online shop today or call toll-free 877-809-1659 for easy and fast ordering.


For The Record is mobile for iPhone, iPad and Android users! Visit www.ForTheRecordmag.com/digital on your phone's browser to view the mobile version of this issue and bookmark us for future issues.



You will need Adobe Flash Player to view your digital issue. Go here for a free download.




Do you run around in the morning looking for the keys to your jalopy? Has the appearance of a life insurance agent on your stoop jostled a chip in your memory bank about that "engagement" you scheduled for tonight? Are things more than a little busy in your world? Are you pressed for time, too?

Hospitals battling transcription turnaround times know the feeling. For tips on how one medical transcription service organization is allaying those fears, sink your teeth into this month's E-News Exclusive. Then go and answer the door.

— Lee DeOrio, editor




Improving Transcription Operational Efficiencies


By Sanjay Rajpal

The medical transcription industry is dealing with the challenge of ensuring real-time transcription with near-to-zero error rates. Gone are the days of having plenty of turnaround time; the new expectation, in many cases, is less than one hour.

Added to this challenge is the expectation of keeping operating expenses under control because of high competition and the availability of many players who have developed and matured the business models based on time zone and low-cost manpower availability.

Yet another challenge is ensuring throughputs under constraints regarding workload, absenteeism, manpower turnover, and technology.

This article discusses options and solutions derived from the modern management concepts of Six Sigma, TRIZ, and the Theory of Constraints, which may be useful in handling the above challenges. The various solutions and point of views are illustrated by examples of the way we handled these situations at Mediscibes, Inc in the last five years.

Full Story »





ROI Management


In today's audit-intensive and electronic environment, experts say hospitals need to follow specific steps to meet new regulatory requirements. Read more »



The iPad Invasion


Apple's ballyhooed and much-loved device is making significant inroads into the medical realm. Read more »



Conquering Wireless Barriers


Defeat persistent problems such as concrete walls and temperamental signals to create a modern, connected hospital environment. Read more »



Can IBM's Watson Beat the Odds?


The supercomputer that took Jeopardy! by storm is setting its sights on winning over the healthcare industry. Read more »




MD-IT Inks Deal With Georgia MTSO

MD-IT, a provider of medical documentation software and technology to ambulatory clinics and physician groups, recently announced new medical transcription services organization (MTSO) partner InHealth Clinical Documentation Solutions, based in Atlanta.

InHealth will offer the MD-IT platform and EMR as a "premium package" for current and future clients that want to move to a comprehensive EMR solution. Read more »




HIMSS Recognizes Florida, New York Health Departments



Whether it's a tracking report on the spread of a flu virus or information on a food-borne illness related to a specific product served in a restaurant or stocked on grocery store shelves, electronic public health systems track disease trends and frequency to ensure good health for populations of citizens of a particular state or region.

Recognized in Atlanta at the Public Health Informatics 2011 Conference, sponsored by the Centers for Disease Control and Prevention, two winners of the HIMSS Public Health Davies Award of Excellence now join 14 past winners, all honored for positively impacting population health by optimizing HIT. The public health award is one of four award categories, which include organizational, ambulatory, and community health organization. Read more »






For The Record offers many flexible advertising programs designed to maximize your results. From print advertising to e-newsletter sponsorships, website advertising to custom e-mail marketing, For The Record helps maximize your investment. E-mail our experienced account executives today for more information or call 800-278-4400!

AlliedHealthCareers.com is the premier online resource to recruit HIM professionals. Post your open positions, view resumes and showcase your facility's offerings all at AlliedHealthCareers.com!