In This Issue...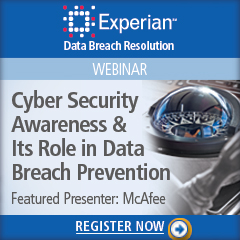 Other News
Connecticut Physicians Lag in Adopting HIT
According to the Connecticut Mirror, the state's doctors are slow to adopt electronic record keeping.
EHR Included in Milwaukee Hospital Remodel
Columbia St. Mary's transformation includes an EHR system, according to the Journal Sentinel.


Advertising Opportunities
For The Record offers many flexible advertising programs designed to maximize your results. From print advertising to E-newsletter sponsorships, website advertising to custom email marketing, For The Record helps maximize your investment. E-mail our experienced account executives today for more information or call 800-278-4400!
AlliedHealthCareers.com is the premier online resource to recruit HIM professionals. Post your open positions, view resumes and showcase your facility's offerings all at AlliedHealthCareers.com!
To unsubscribe from this mailing list, simply send a message to FTR_Newsletter@gvpub.com with "Unsubscribe" in the subject line.
To change your e-mail address, please visit our website to unsubscribe your old address and sign up with your new one.


Gift Shop
For The Record's online gift shop features a wide variety of items for HIM professionals for any occasion. Whether you are searching for products to give friends or colleagues, hand out to clients, or wear yourself, finding the right gifts is easy and affordable at For The Record's online gift shop. Choose from t-shirts, journals, clocks, buttons, mouse pads, and much more! Check out our secure online shop today or call toll-free 877-809-1659 for easy and fast ordering.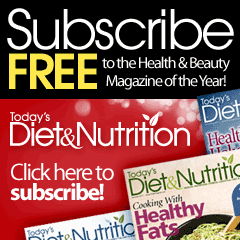 Editor's E-Note

Just when coding and revenue cycle management departments thought they got a handle on the recovery audit contractor (RAC) process, along comes a fly in the ointment.
Medical necessity reviews add a new twist to the RAC conundrum, an issue addressed in this month's E-News Exclusive.
— Lee DeOrio, editor


E-News Exclusive

The Wait Is Over: RAC Medical Necessity Reviews Are Here
By Lori Brocato
After months of delay and seemingly endless pontification by industry experts, recovery audit contractor (RAC) reviews for medical necessity issues are finally here. There are no surprises in the list of approved medical necessity issues. However, there are some new traps to understand—and avoid.
Medical Necessity Issues Explained
August saw the first set of approved medical necessity issues posted by CGI, the Midwest RAC. Eighteen issues were posted and a few weeks later, HDI and Connolly also published their lists. As of mid-September, providers had already started receiving additional documentation request (ADR) letters marked "medical necessity."


Recently in For The Record…

Patient-Centered Medical Homes: An Old Concept Gets Recharged
This approach leans heavily on HIT to make healthcare more accessible, more focused on outcomes, and more involved in engaging patients in their own care. Read more »
Coding's Endgame
Sloppy discharge summaries can create problems throughout a hospital, most notably in the realm of patient care. Read more »
Permission Predicament
Industry experts discuss how best to handle consumer consent for health information exchanges. Read more »
How Do You Define Interoperability?
Different people and different organizations have varying ideas of what constitutes interoperability among information systems. Read more »
MAC Attack
Healthcare organizations can inoculate themselves against MAC audits by implementing appropriate policies and taking valuable steps to improve their efficiency in responding and appealing. Read more »


Ask the Expert

Have a coding or transcription question? Get an expert answer by sending an e-mail to edit@gvpub.com.
This month's selection:
I am a coder for Indian Health Services, and my question involves whether there must always be a discharge summary from which coders should code? Here the coders code from the chart itself, and the summaries are often delinquent. Where I came from, the rule was the discharge summary should be in the chart before the coder tries to code. Is this correct?

Morena Begay, CPC
Crownpoint Indian Hospital
Crownpoint, N.M.
Response:
There is no rule that states there must be a discharge summary available for coders to complete a chart. Individual facilities may have policies that state a discharge summary must be present or they may even have a policy that allows a record to be coded prior to receiving a discharge summary. It is more of a standard practice in the industry to code prior to the discharge summary being available if the documentation in the remainder of the record is clear.
It is the coder's responsibility to make sure that the documentation in the chart is clear. Any time there is questionable documentation, the physician should be queried for clarification. These queries do not have to be made after the discharge summary is completed.
— Cathy Brownfield, RHIA, CCS, is vice president of operations for TrustHCS.


Industry Insight

NemoursOne EHR System Wins 2010 HIMSS Award of Excellence
HIMSS recently announced that Nemours, a healthcare system for children operating in Delaware, Pennsylvania, New Jersey, and Florida, is a 2010 recipient of its HIMSS Davies Organizational Award of Excellence. The award is presented to healthcare systems and facilities that effectively use HIT such as EHRs to improve the safety and quality of patient care. Sentara Healthcare of Virginia is also a winner this year.
All Nemours clinics and the Nemours/Alfred I. duPont Hospital for Children are linked to NemoursOne across four states. Nemours Children's Hospital in Central Florida will be online when it opens in 2012. NemoursOne, in combination with its data warehouse, has developed a streamlined medication reconciliation process, a challenge nationwide, with an outpatient systemwide rate currently at 88%.