Lee Memorial Looks to Share Records


A Florida health system's venture into the EMR world is proving to be costly for local physicians, according to
The News-Press.



Automation Frustration


John D. Halamka, MD, chief information officer and dean for technology at Harvard Medical School, muses about why the healthcare industry has been slow to automate its processes, in the MedCity News.




Have a coding or transcription question? Get an expert answer by sending an e-mail to

edit@gvpub.com

.




This month's selection:


When does a beneficiary's time in observation begin: at the time of the beneficiary's admission to an observation bed or at the time of physician's order for observation?

Sherlyn Longhofer
Shattuck, Okla.

Response: This is a big issue. Translation: Can we start billing for observation services when we stick the patient in the bed or do we have to wait until the doctor actually gets around to writing an order for observation services? (Guess which one is the answer.)

A related compliance issue: Are you billing for the total hours in observation? Are you subtracting hours when a patient is not truly being medically observed? Examples include while the patient is gone from the bed for radiology or other services and just keeping the patient overnight after a minor procedure so the doctor can release the patient during morning rounds.

Read the full Answer »



Vendormate Mobile App


Vendormate's free mobile app for iPhone and Android allows vendor representatives to save time by signing out of hospital appointments with a simple click on their smartphones. Read more »



iTriage App


Mobile users now have on-the-go access to symptoms, diseases, and facility information in the palm of their hand with iTriage, an app from South Tampa Immediate Care and Healthagen. Read more »



Experts Offer Tips for Selecting Health Apps


Find better health apps by following advice from health technology experts to alleviate the challenge of identifying which ones are effective. Read more »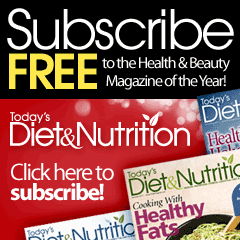 The power of HIT seems endless, with this month's E-News Exclusive serving as another example of how it can save lives.

In 2009, the Pediatrix Medical Group introduced a campaign in 125 hospitals that aims to improve the system of care for 100,000 babies in neonatal ICUs around the country.

As you'll read, the results have been impressive.

— Lee DeOrio, editor




BabySteps: A Giant Success Story


By Mary Anne Gates

Florida-based Pediatrix Medical Group has stepped up its use of HIT to deliver improved medical care to thousands of tiny patients in neonatal ICUs (NICUs) nationwide.

For more than a decade, the nation's largest neonatal physician group (nearly 1,000 physicians) has been an advocate of EHR use. Two years ago, it took its passion for HIT a step further with the launch of BabySteps, a specialty EHR that gathers information from charts, hospital monitoring systems, and nurses' notes.

Data can be downloaded from partner systems directly into Pediatrix's electronic notes, says Senior Vice President and Chief Information Officer Bob Bryant, who adds that BabySteps can also create a discharge summary and provide clinicians with ready access to reference material.

Full Story »




Caught in a Coding Conundrum


A tricky proposition for coders, unbundling can lead organizations down a path toward noncompliance. Read more »

Documenting Death
A special branch of the World Health Organization is taking steps to ensure mortality coders are gathering high-quality data. Read more »



Medical Device Integration — More Than Meets the Eye


HIM professionals need to be at the forefront of discussions regarding how healthcare organizations will handle the generation of this data. Read more »



How to Fill HIT Staff Needs


How do healthcare organizations go about selecting the best candidates to fill HIT staff openings? Read more »




Get Set for the HIM's Big Event



HIM professionals will gather at the 83rd AHIMA Convention & Exhibit from October 1 to 6 in Salt Lake City, Utah, to learn best practices, get up-to-date on emerging issues, acquire new ideas, and brainstorm with experts and their peers.

A one-stop meeting for those who teach, manage, and regulate health records and data, the event is focused on guiding attendees to reach new heights in health information. The week-long program will deliver critical updates on issues affecting the profession and provide enriching networking experiences.

HIM professionals attending the convention will receive a comprehensive overview of current and emerging trends in HIM as well as access to tools that will help them learn and implement some of the most important changes in the history of the profession. Educational tracks include ICD-10, EHRs, health information exchange/return on investment, HITECH, workforce management, clinical documentation improvement, leadership, physician practice, meaningful use, revenue audit contractors, privacy, security, and compliance.

Read more »




Official Says Skilled IT Talent is Fundamental to EHR Success



In a recent keynote address at a University of North Carolina Greensboro (UNCG)-hosted conference, an official from the U.S. Health Information Technology Research Center noted there are 30,000 healthcare organizations in the country planning or implementing a move to EHR technology over the near term. Having the right IT talent is fundamental to their success.

"The talent can reside within the organization or with a vendor, a regional extension center, or an academic center," said Ned Ellington, PhD, director of the Health Information Technology Research Center in the Office of the National Coordinator for Health Information Technology. "But you need someone skilled in technology to align the processes you need with your organizational strategy."

Ellington was speaking at the Second Annual Conference on EHR Implementation organized by the UNCG McDowell Research Center, an organization that supports and stimulates the use of IT in North Carolina and around the globe.

"The conversion to electronic health records is driving a boom in healthcare information technology jobs," said Eric Ford, PhD, a Forsyth Medical Center Distinguished Professor at UNCG who helped to organize the conference. "Most experts believe there will be tens of thousands of positions to be filled over the next five years."

Read more »



For The Record offers many flexible advertising programs designed to maximize your results. From print advertising to e-newsletter sponsorships, website advertising to custom e-mail marketing, For The Record helps maximize your investment. E-mail our experienced account executives today for more information or call 800-278-4400!

AlliedHealthCareers.com is the premier online resource to recruit HIM professionals. Post your open positions, view resumes and showcase your facility's offerings all at AlliedHealthCareers.com!



For The Record's online gift shop features a wide variety of items for HIM professionals for any occasion. Whether you are searching for products to give friends or colleagues, hand out to clients, or wear yourself, finding the right gifts is easy and affordable at For The Record's online gift shop. Choose from t-shirts, journals, clocks, buttons, mouse pads, and much more! Check out our secure online shop today or call toll-free 877-809-1659 for easy and fast ordering.


For The Record is mobile for iPhone, iPad and Android users! Visit www.ForTheRecordmag.com/digital on your phone's browser to view the mobile version of this issue and bookmark us for future issues.



You will need Adobe Flash Player to view your digital issue. Go here for a free download.