In This Issue...


Other News
Medical Privacy at Risk in Georgia
In an opinion piece in the Atlanta Journal-Constitution, an attorney warns of the lack of medical privacy laws in Georgia.

New Rules Open Up HIT Market
The revised meaningful use rules open the door for market newcomers, according to Nextgov.


Ask the Expert
Have a coding or transcription question? Get an expert answer by sending an e-mail to edit@gvpub.com.
This month's selection
I have a coding question regarding chronic pain. A patient has an admitting diagnosis of chronic pelvic pain and has a diagnostic laparoscopy done as an outpatient. The postoperative diagnosis is 1. chronic pelvic pain, 2. endometriosis.
I have read the coding guidelines, Chapter 6: Diseases of Nervous System and Sense Organs (320-389). A. Pain-Category 338 and I am still not positively sure what is the correct code to select for chronic pelvic pain.
Libby McCollough, RHIT
Medical Records Coding
Claiborne County Hospital and Nursing Home
Response
Category 338 is reserved for pain not elsewhere classifiable, meaning that if there is no other ICD-9-CM code that applies, using a code from this section is OK; otherwise the coder is directed to find a better, more applicable code.
Code 625.8 is the code for other specified symptoms associated with female genital organs. I would review the documentation to reveal a possible link between the pain and endometriosis.
Typically, physicians do not diagnose the same way we code; therefore, making the connection between symptoms and associated conditions is important. Pelvic pain is often associated with endometriosis. This is similar to a physician documenting chest pain due to myocardial infarction. If the physician performs the laparoscopy due to pelvic pain and determines that the diagnosis is endometriosis, then the first listed diagnosis should be endometriosis.
Official Coding Guidelines, Section IV (Diagnostic Coding and Reporting Guidelines for Outpatient Services) Section E states that "codes that describe symptoms and signs, as opposed to diagnoses, are acceptable for reporting purposes when a diagnosis has NOT been established (confirmed) by the provider." That is the key to this case.
— Gail Smith, MA, RHIA, CCS-P, is director of the HIM program at the University of Cincinnati.


Gift Shop
For The Record's online gift shop features a wide variety of items for HIM professionals for any occasion. Whether you are searching for products to give friends or colleagues, hand out to clients, or wear yourself, finding the right gifts is easy and affordable at For The Record's online gift shop. Choose from t-shirts, journals, clocks, buttons, mouse pads, and much more! Check out our secure online shop today or call toll-free 877-809-1659 for easy and fast ordering.


Editor's E-Note

A patient or law firm requests a medical record file, then a staff member gathers the info and ships it off. Sounds straightforward, but that's hardly the case.
This month's E-News Exclusive delves into the myriad complications involved in the release-of-information process.
— Lee DeOrio, editor


E-News Exclusive

EHR Implementations and the HIM Department
By Matt Rohs
The HITECH Act was created to modernize the healthcare industry by promoting and expanding the adoption of EHRs by 2015. However, many healthcare organizations have not done their homework before plunging into EHR implementations. In a rush to take advantage of the federal EHR financial incentives, hospitals are forgetting to determine what EHR implementations actually entail, such as two- to three-year implementations, lapses in data availability, glitches during software upgrades, and a learning curve for all staff to become knowledgeable of new applications. Given the many aspects of EHR implementations, hospitals may be in for more than they expected.
These long and multifaceted implementations will place further burden on many departments in healthcare organizations, including the HIM department. The added work associated with an EHR implementation may even compromise the proper and timely release of private patient information. As healthcare organizations try to get their EHRs up and running quickly, they need to keep in mind that the release-of-information (ROI) process must be carefully managed.


Recently in For The Record…

Transcription's Place in a Digital World
Speech recognition, the changing role of medical transcriptionists, and meaningful use are transforming how the industry approaches its future. Read more »

Proposed HIT Patient Safety Program Receives Mixed Reviews
Is it practical to create a national database that can confidentially report patient data errors and unsafe EHR conditions? Read more »

HIM's Role in the Metamorphosis to an EHR
Implementing an electronic records system can be a lengthy and daunting project, but expertise from the HIM department can ease the burden.
Read more »

The Mechanics of Inpatient Chart Review
Under intense pressure to code accurately and quickly, coders need a little bit of detective in them to successfully navigate the history of a patient's hospital stay. Read more »


Industry Insight

Transcend Awarded HealthTrust Contract
Transcend Services, Inc recently announced that it has entered into a 27-month contract with HealthTrust Purchasing Group, LP to offer medical transcription and clinical documentation products and services to nearly 1,400 not-for-profit and for-profit acute-care facilities and other healthcare organizations within the HealthTrust membership.


Advertising Opportunities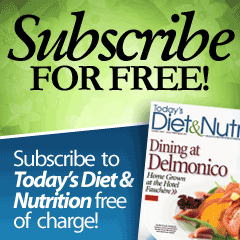 Health information professionals - and those who market to them - know that the industry's biggest event, AHIMA, is coming this September in Orlando.
For The Record has been covering AHIMA for more than two decades and decision making HIM professionals know our content is in-depth and reliable and that our advertisers are among the cream of the industry crop.
Deliver your mesasage to the largest, most qualified audience of leaders and working professionals in the health information management by advertising in our two AHIMA issues, August 30 and September 13.
For The Record offers many flexible advertising programs designed to maximize your results. From print advertising to E-newsletter sponsorships, website advertising to custom email marketing, For The Record helps maximize your investment. E-mail our experienced account executives today for more information or call 800-278-4400!
AlliedHealthCareers.com is the premier online resource to recruit HIM professionals. Post your open positions, view resumes and showcase your facility's offerings all at AlliedHealthCareers.com!
To unsubscribe from this mailing list, simply send a message to FTR_Newsletter@gvpub.com with "Unsubscribe" in the subject line.
To change your e-mail address, please visit our website to unsubscribe your old address and sign up with your new one