In This Issue...


Ask the Expert
Have a coding or transcription question? Get an expert answer by sending an e-mail to edit@gvpub.com.
This month's selection:
What CPT code would you use for a laparoscopic inguinal hernia repair (not recurrent) with mesh? 49650 or 49659
Libby McCollough, RHIT
Medical Records Coding
Claiborne County Hospital and Nursing Home
Response:
49650 is correct per the CPT book and the 3M encoder if it's the initial repair. Coders' Desk Reference for Procedures describes the implant of the mesh as included in this code as further confirmation. 49659 can't be used because there is a listed code for exactly this repair.
— Judy Sturgeon, CCS, is the clinical coding/reimbursement compliance manager at Harris County Hospital District in Houston and a contributing editor at For The Record. While her initial education was in medical technology, she has been in hospital coding and compliance for 21 years.


Other News
Georgia Chiropractor Backs Into Trouble
CBS Atlanta reports that a Georgia chiropractor has been charged with identity fraud.
Orange Regional Medical Center Reaps Fruits of Hard Labor
A New York State regional medical center recently debuted its new EHR system, reports Westfair Online.


CDIA Conference News
WebChartMD Partners With M*Modal to Enhance Workflow
M*Modal and WebChartMD have announced the completion of M*Modal's speech understanding technology integration into the WebChartMD platform. M*Modal's technology, now part of WebChartMD's transcription workflow platform, is already being adopted by the almost 100 medical transcription service organizations currently using the WebChartMD platform.


Advertising Opportunities
For The Record offers many flexible advertising programs designed to maximize your results. From print advertising to e-newsletter sponsorships, website advertising to custom e-mail marketing, For The Record helps maximize your investment. E-mail our experienced account executives today for more information or call 800-278-4400!
AlliedHealthCareers.com is the premier online resource to recruit HIM professionals. Post your open positions, view resumes and showcase your facility's offerings all at AlliedHealthCareers.com!


Gift Shop
For The Record's online gift shop features a wide variety of items for HIM professionals for any occasion. Whether you are searching for products to give friends or colleagues, hand out to clients, or wear yourself, finding the right gifts is easy and affordable at For The Record's online gift shop. Choose from t-shirts, journals, clocks, buttons, mouse pads, and much more! Check out our secure online shop today or call toll-free 877-809-1659 for easy and fast ordering.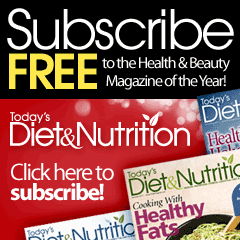 Editor's E-Note

The Recovery Audit Contractor (RAC) program isn't complicated; it's multilayered. Yeah, right.
If compliance officers felt relief when the news broke that state RAC programs were being delayed, it was merely a small respite in the chaos.
As this month's E-News Exclusive explains, smart healthcare organizations will move forward without waiting for the final word on when the program will go into effect.
This issue also features a preview of the National Cancer Registrars Association conference and a recap of some of the happenings at the recent Clinical Documentation Industry Association gathering.
— Lee DeOrio, editor


E-News Exclusive

Medicaid RACs: CMS Delay Doesn't Mean Stop
By Cheryl Servais, MPH, RHIA
Many in the compliance community breathed a sigh of relief on February 11 when the Centers for Medicare & Medicaid Services (CMS) issued a bulletin indicating that "states will not be required to implement their Recovery Audit Contractor (RAC) programs by the proposed implementation date of April 1, 2011." The bulletin went on to explain that a new implementation deadline will be published with the final rule later this year.
While this news may give some providers a moment to catch their breath, it should not be interpreted as a signal to stop preparation for the program's eventual implementation. Instead, savvy providers might take this extra time to review their Medicaid claims and the associated underlying records for any possible trouble spots that could fall prey to Medicaid RAC reviews when they do arrive.
Background
Section 6411 of the Affordable Care Act provided for the expansion of the Medicare RAC program into the Medicaid program by requiring states to contract with one or more RACs to audit payments to Medicaid providers. Similar to the RAC program under Medicare, the Medicaid RACs will focus on identifying underpayments and overpayments and recouping overpayments for all services under the state plan.


Recently in For The Record...

EMR/EHR Product Showcase
Need help selecting an EMR/EHR solution? View our product and service showcase to help with your decision. Read more »
Finding Holes in IT Security
Healthcare organizations can adopt several tools to help them find vulnerable areas that may be ripe for breaches. Read more »
Sorting Out Meaningful Use
The quality reporting requirements included in the meaningful use guidelines have left some healthcare organizations seeking more clarification. Read more »
Decision Support: A Foundation for Success
Clinical decision-support systems can lead to streamlined care, but it takes significant effort to ensure appropriate workflows and user interfaces.
Read more »
Copy Fees: The Battle Continues
The advent of EHRs is adding another layer of complexity to the fray as hospitals, ROI outsourcing providers, and lawyers attempt to determine what's a fair price. Read more »


HIM Spotlight

New England Sinai Hospital
By David Yeager
Frequently, innovation comes from using what's already available in a new way. In an effort to meet Commission on Accreditation of Rehabilitation Facilities standards related to patient health records, a team of New England Sinai Hospital (NESH) staff members from the HIM, admissions, outpatient therapies, and marketing departments implemented a system to help their patients track medical information. The effort won NESH recognition from the Massachusetts Health Information Management Association (MaHIMA), which presented NESH with its 2011 Innovation Award for Collaboration.
"The team approached me and said, 'What can we do?'" says Susan Marre, director of HIM at NESH. "And, at the time, I was very active with the MyPHR campaign through AHIMA, and I thought of using the folders that the MyPHR campaign provided. So I contacted AHIMA, and they very graciously sent us 2,000 folders."



NCRA Conference Preview
Join the NCRA at its Annual Education Conference
The National Cancer Registrars Association's (NCRA) Annual Education Conference will be held May 15 to 18 at Disney's Coronado Springs Resort in Orlando, Fla. The 2011 conference theme—"Enchantment, Enrichment & Education"—captures the NCRA's goals of creating a program that meets the training needs of cancer registrars who are just beginning their careers as well as seasoned professionals who are leading the ever-changing cancer registry field.
The conference is packed with informative and timely educational sessions. Special emphasis has been given to CSv2, including three site-specific sessions that will be offered several times on Tuesday, May 17 so all registrants can attend each session in a small-group setting. The special CSv2 sessions include breast and gynecological, genitourinary (bladder, kidney, prostate, and testes), and upper and lower gastrointestinal.
A highlight of the conference and a great way to meet colleagues from across the United States is the exhibit hall that will showcase the newest in cancer registry products and services.


Industry Insight

Sage Healthcare Division Partners With Medical Society of Virginia
Sage Healthcare Division is collaborating with the Medical Society of Virginia to participate in a new program called Health Information Technology (HIT) Select.

The Medical Society of Virginia's EHR vendor program is the latest initiative in its effort to help Virginia's physicians navigate the maze of HIT offerings on the market as physicians strive to meet federal reform and meaningful use requirements.