In This Issue...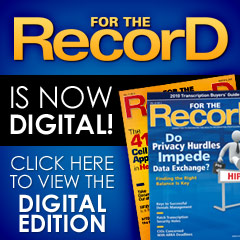 Ask the Expert
Have a coding or transcription question? Get an expert answer by sending an e-mail to edit@gvpub.com.
Question:
My question concerns a scenario I came across in one of the coding books I'm practicing with. The case involved a delivery and had codes ending with fifth digits of 1 and 2 (antepartum and postpartum conditions, delivered). The answer in the book for this particular case had the following diagnoses listed: 667.02, 648.21, 285.1, 646.62, 670.02, 647.61, 054.9, 646.11, 664.31, 663.31, and V27.0.
I was taught to list codes ending with fifth digit 1 before any ending with fifth digit 2. Would you say that the book's answer is incorrect? First, let me explain that I'm not confused about when to use fifth digit 1 or 2 for the different diagnoses in this case. My confusion lies with whether or not a code ending with the fifth digit of 2 can be used as the principal diagnosis when there are accompanying diagnoses ending with 1. One explanation I've been given concerning a code ending with 2 could be used as the principal diagnosis would be if the patient had a perfectly normal delivery with no antepartum complications but had a postpartum complication during the hospital stay for the delivery. In this situation, there would just be the code ending with 2 and the V27 code along with any procedures. Unfortunately, this example does not describe the scenario I've written about.



Other News
New York Network Links to Six EDs
The Rochester Regional Health Information Organization has gained six more hospitals, according to the Rochester Business Journal.
Washington Hospital's New System Goes Online
The Wenatchee World details the debut of Central Washington Hospital's new computerized records system.


Gift Shop
For The Record's online gift shop features a wide variety of items for HIM professionals for any occasion. Whether you are searching for products to give friends or colleagues, hand out to clients, or wear yourself, finding the right gifts is easy and affordable at For The Record's online gift shop. Choose from t-shirts, journals, clocks, buttons, mouse pads, and much more! Check out our secure online shop today or call toll-free 877-809-1659 for easy and fast ordering.


Editor's E-Note

The prospect of change can be frightening. However, it can also present great opportunity to those who embrace it and are willing to exploit its advantages.
Case in point is the pending arrival of ICD-10 code sets, a transition that brings with it numerous possibilities to improve the healthcare process, according to this month's E-News Exclusive.
— Lee DeOrio, editor


E-News Exclusive

Choosing Integration Over Compliance: ICD-10 and the Advantages of System Overhaul
By David MacLeod, PhD, FHIMMS, CISSP
Following the coup-d'état of her husband, Peter III of Russia, Catherine the Great inherited control of a massive empire. But instead of running the country as her husband had, she expanded it even further, improved administration, and modernized it to fit more Western ideas. When asked about the changing times, Catherine said, "A great wind is blowing, and that gives you either imagination or a headache."
This story illustrates the choice payers face today. Although migrating to ICD-10 codes is likely to give most health plans a headache, it also should spur great imagination for realigning business goals, creating enterprisewide change, and transforming healthcare in this country.
Payers are at a critical crossroads with their ICD-10 planning and migrations. In an effort to meet the January 1, 2011, testing deadline for implementing the ANSI 5010 Version X12 format, many payers have postponed their ICD-10 planning. Of those who are working on both in parallel, many are utilizing only the general equivalence mapping, a tool that cannot provide one-to-one correlations between today's ICD-9 and tomorrow's ICD-10 codes.
Both strategies are short-sighted, in effect eliminating the ability to leverage ICD-10 codes to drive more robust care management and provider contracting programs. Because ICD-10 will change the entire business model—affecting benefit plans, adjudication rules, care management programs, pharmacy programs, and even provider contracts—payers that make short-term changes today may miss the opportunity to dramatically improve business and operational functions. In the long term, they may face a delayed and more costly second effort to integrate ICD-10 codes into their systems—in effect, doing the work of ICD-10 migration twice.


Recently in For The Record…

Driving Down Transcription Costs
What steps can HIM managers take when they receive the ultimatum to increase transcription efficiencies? Read more »
From DNA to Dashboards: Data Mining on the Brink of a Breakout
If nothing else, technology has enabled the healthcare industry to collect huge volumes of data. Now, creative organizations are starting to put it to good use. Read more »
E-Prescribing Standards: More Clarity Needed
For the technology to become commonplace, industry experts say participating parties must receive stronger guidance from federal regulations. Read more »
Plug Into the Future
As science advances, cancer registry practices must follow suit, meaning providers and personnel face challenges to stay up-to-date. Read more »
Tiny Tool, Huge Potential
Small in stature but standing tall with healthcare thinkers, the iPhone turns information exchange into a simple, straightforward process. Read more »


Industry Insight

GE Launches EMR Interoperability Solution at Providence Health & Services
GE Healthcare recently announced the successful upgrade to its latest Centricity EMR platform at Providence Health & Services. GE Centricity EMR's interoperative functionality ensures the same solution that Providence has depended on for years with additional features to address providers' evolving interoperability demands. The Centricity EMR software provides workflow-based interoperability by creating a single record of problems, allergies, and medications across disparate applications. By embedding standards-based protocols, the EMR aggregates and translates information from disparate systems to form a complete patient picture that enriches existing workflows. The Centricity suite provides the appropriate patient information to the physicians at the optimal point of care.


Advertising Opportunities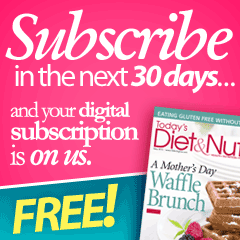 Have a product or service you want to market to HIM professionals, or an open position that you need to fill quickly? For The Record offers many flexible advertising programs designed to maximize your results. From print advertising to E-newsletter sponsorships, Web site advertising to direct mail opportunities, For The Record helps achieve your goals. E-mail our experienced account executives today for more information or call 800-278-4400!

AlliedHealthCareers.com is the premier online resource to recruit HIM professionals. Post your open positions, view resumes and showcase your facility's offerings all at AlliedHealthCareers.com!

To unsubscribe from this mailing list, simply send a message to FTR_Newsletter@gvpub.com with "Unsubscribe" in the subject line.

To change your e-mail address, please visit our Web site to unsubscribe your old address and sign up with your new one.