In This Issue...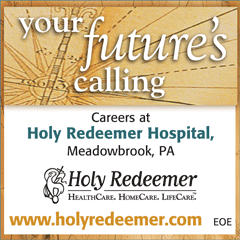 Other News
Smartphone Device Helps Diagnose Cancer
The Boston Globe reports on a smartphone-based cancer detector that has proven in early tests to be highly accurate.
Telus Gives Patients Control Over Their Medical Data
Canadian telecom giant Telus is making a push to get smartphones connected to patient medical records, according to the Vancouver Sun.


Ask the Expert
Have a coding or transcription question? Get an expert answer by sending an e-mail to edit@gvpub.com.
This month's selection:
Hairy Cell Leukemia: In transcription, is this the proper way to write this diagnosis?
Zelda Hunter
Response:
All first letters would be lower case except if the diagnosis began a sentence.
— Linda M. Sullivan is president of New England Medical Transcription, Inc.


Advertising Opportunities
For The Record offers many flexible advertising programs designed to maximize your results. From print advertising to e-newsletter sponsorships, website advertising to custom e-mail marketing, For The Record helps maximize your investment. E-mail our experienced account executives today for more information or call 800-278-4400!
AlliedHealthCareers.com is the premier online resource to recruit HIM professionals. Post your open positions, view resumes and showcase your facility's offerings all at AlliedHealthCareers.com!


Gift Shop
For The Record's online gift shop features a wide variety of items for HIM professionals for any occasion. Whether you are searching for products to give friends or colleagues, hand out to clients, or wear yourself, finding the right gifts is easy and affordable at For The Record's online gift shop. Choose from t-shirts, journals, clocks, buttons, mouse pads, and much more! Check out our secure online shop today or call toll-free 877-809-1659 for easy and fast ordering.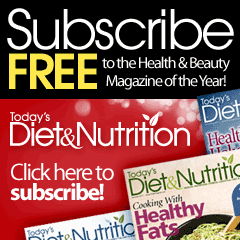 Editor's E-Note

Beware of those "business associates." That's the message in this month's E-News Exclusive, which examines the issues involved with maintaining a HIPAA-compliant relationship with entities outside your organization.

Also on tap is a preview of the MTIA/CDIA conference, a coming-out party of sorts for the industry group as it expands its focus to include a variety of HIM players.

— Lee DeOrio, editor


E-News Exclusive
How Do You Select the Right Business Associate?
By Kathy Nicholls, CMT, AHDI-F

February marked the one-year anniversary of the HITECH Act, which had a tremendous impact on HIPAA rules and regulations. With this one act, the healthcare industry saw dramatic changes in processes to protect the information of the patients they serve. This also led to the rules related to incentives, sanctions, and penalties regarding noncompliance applying to both covered entities and business associates (BAs).

In 2009, Health and Human Services (HHS) began publishing on their website a list of any breaches related to HIPAA that impacted more than 500 individuals. In one year's time, these incidents have impacted almost 5 million individuals, with the largest breach affecting 1.2 million people. According to these postings, there are a total of 166 incidents, and 33 of those involved a BA. That equates to 20% of the breaches being due to BAs who didn't do what they should have done.

If you were to visit a website seeking a new BA, it's not uncommon to find all of them using the phrase "HIPAA compliant." What does that really mean and, as a covered entity responsible for being sure you are selecting BAs who truly are protecting the information, what questions should you be asking? It is not enough to simply ask whether they are HIPAA compliant.


Recently in For The Record...
The MT Credentialing Debate
Should medical transcriptionists be required to become credentialed? MTs wonder whether it's worth it, while industry executives believe it could add panache to the profession. Read more »
Extraction Experts
There's value in the mining of secondary EHR data, but privacy advocates caution that it's vulnerable to abuse. Read more »
No Code Left Behind
Computer-assisted coding takes advantage of natural language processing to boost productivity. Read more »
The Perils of Copy-Paste
Physicians who rely on shortcuts to populate patient EHRs leave themselves vulnerable to serious consequences. Read more »


MTIA Makeover Launches as CDIA
Expanded Association to Represent Transcription, Coding, Billing, and RCM Vendors
By Dale Kivi, MBA
I believe we can all agree that the HIM marketplace doesn't look like it used to. Over the past few years, there's been a lot of shifting and shake-ups, leveraged acquisitions and desperation sales. The once clear lines between HIM vendor categories have become more than a little blurry. Numerous transcription service and technology firms have added coding, billing, and revenue cycle management offerings, while a similar number of companies traditionally focused on those other areas have launched new transcription or automated documentation efforts.
With the Medical Transcription Industry Association (MTIA) being the only association representing vendors for any portion of this ubiquitous continuum of HIM workflow, a major association makeover was inevitable.
During the HIMSS conference in Orlando this February, MTIA unveiled its new and improved look as the Clinical Documentation Industry Association (CDIA), embracing their expanded role as the sole vendor community representing the complete spectrum of HIM outsourced service and technology needs. A packed room of healthcare media, association executives, and vendor representatives from all disciplines were in attendance to witness and participate in the launch of the new association. Together, they committed themselves to supporting CDIA's vision, mission and values:



Industry Insight

Siemens Appoints Overhage as New Chief Medical Informatics Officer
Siemens Healthcare has announced the appointment of J. Marc Overhage, MD, PhD, as chief medical informatics officer of the Health Services Business Unit. One architect of the Indiana Health Information Exchange (IHIE), he recently served as the nonprofit organization's president and CEO. In his role at Siemens, Overhage will be responsible for clinical informatics activities and guiding long-term product strategies.